Are you ready to dive into the extraordinary world of Mayan Monkey and elevate your travel experience to a whole new level? Our vibrant co-living spaces in Cancun, Tulum and Los Cabos are more than just accommodations; they're gateways to a multitude of exciting and enriching experiences.
In this blog, we'll walk you through the diverse array of activities you can enjoy as a part of the Mayan Monkey community!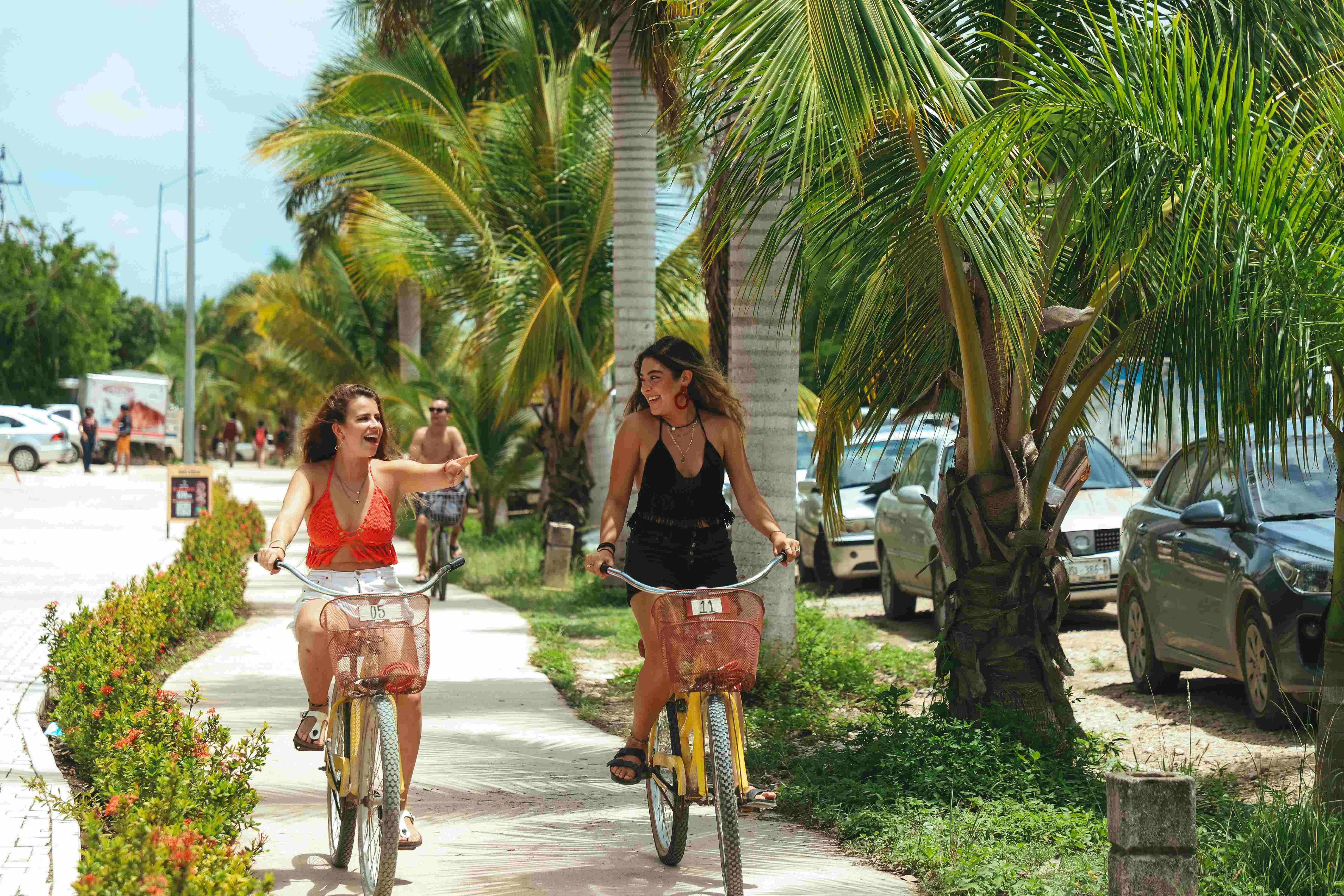 Before we delve into the diverse array of activities you can enjoy as a part of the Mayan Monkey community, let's talk about The Monkey Membership, your key to unlocking even more incredible benefits and discounts across all our locations. It's your passport to a world of possibilities at our hotels!
Yoga for mind and body wellness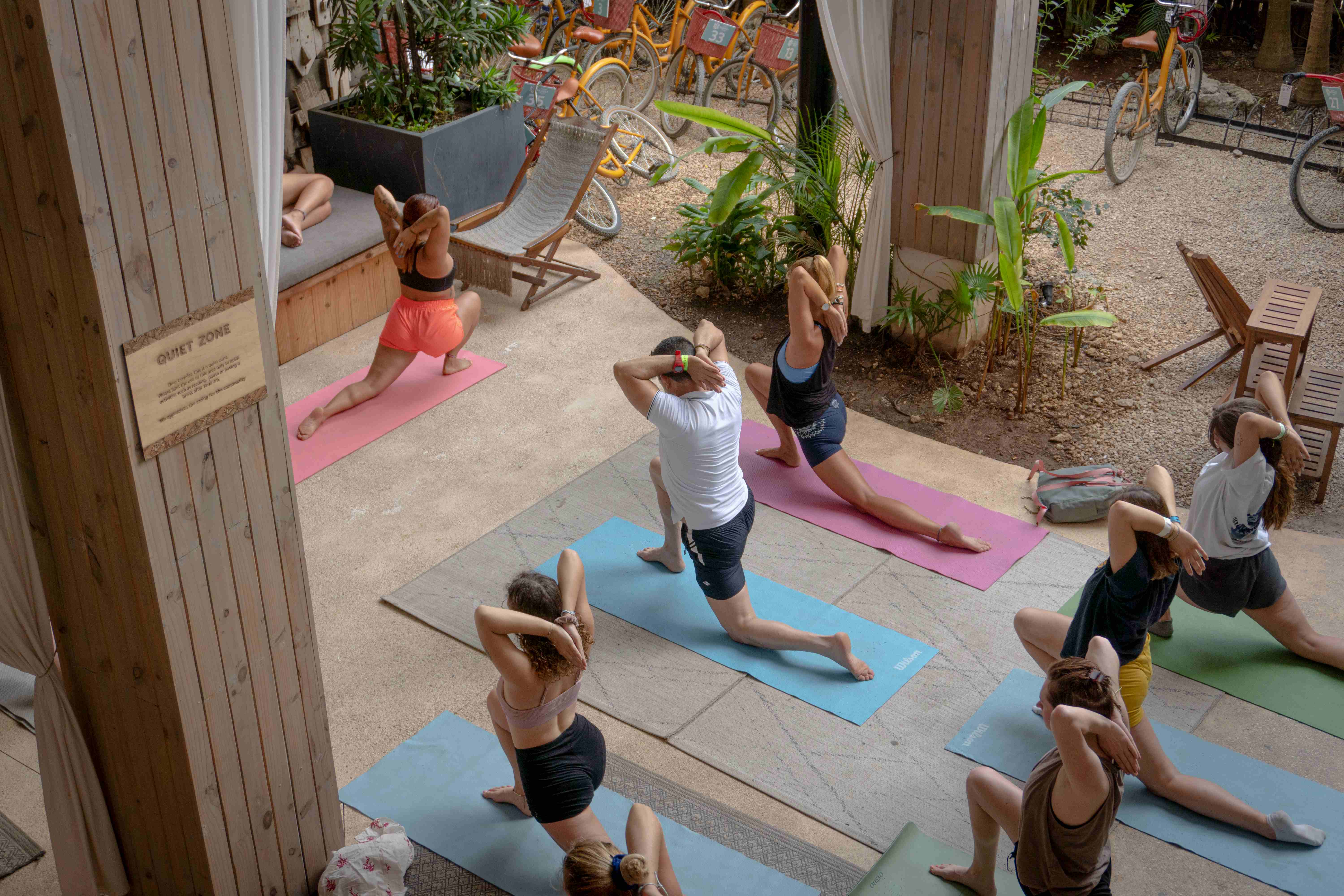 Start your day with serenity by joining our yoga sessions. Find inner peace and enhance your flexibility while surrounded by the tranquility of our locations. It's the perfect way to rejuvenate your mind and body.
Get active with workouts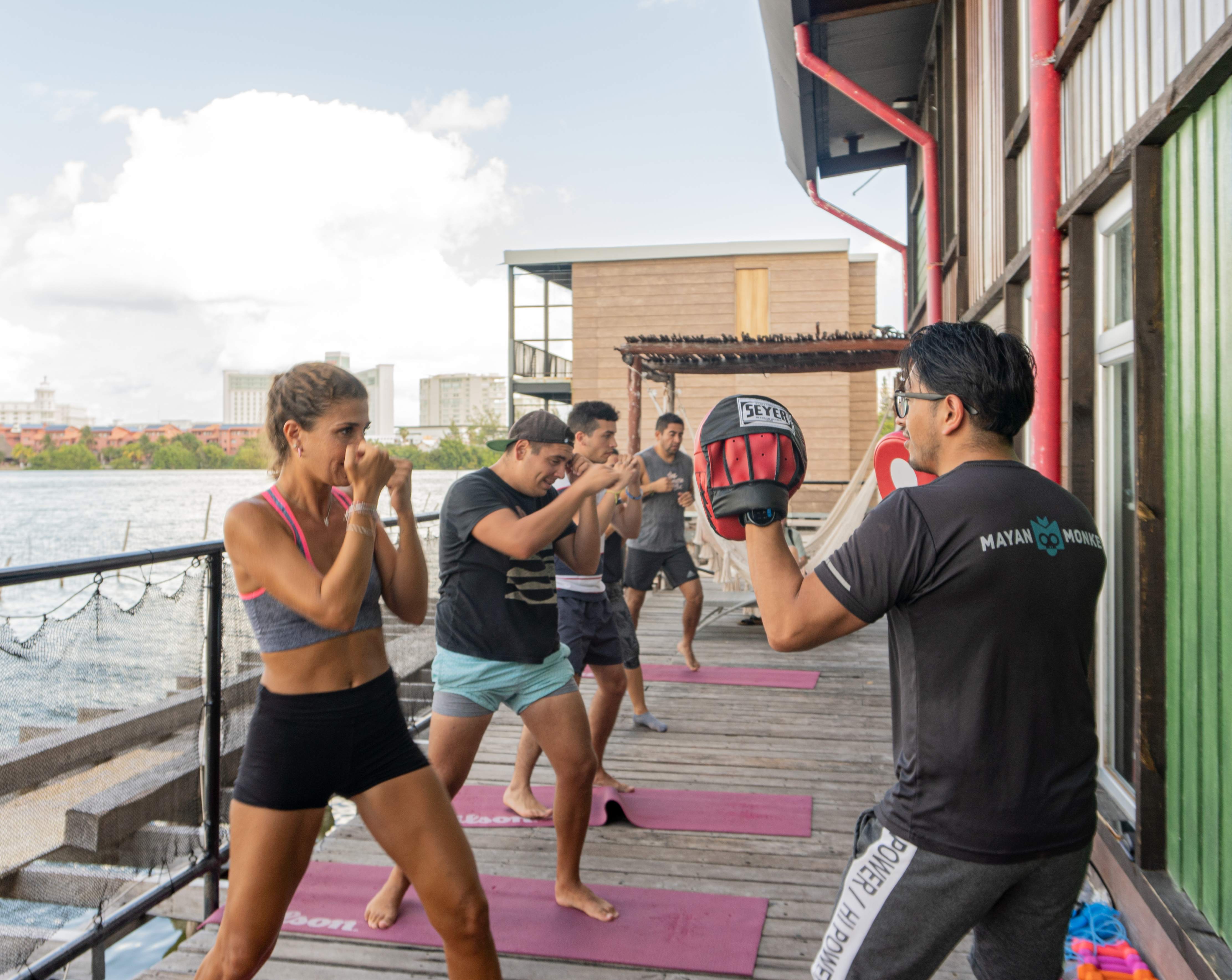 Stay in shape and keep the energy flowing with our workout sessions. Whether you prefer a heart-pumping cardio session or a calming Pilates class, we have options for all fitness levels.
Workshops to ignite creativity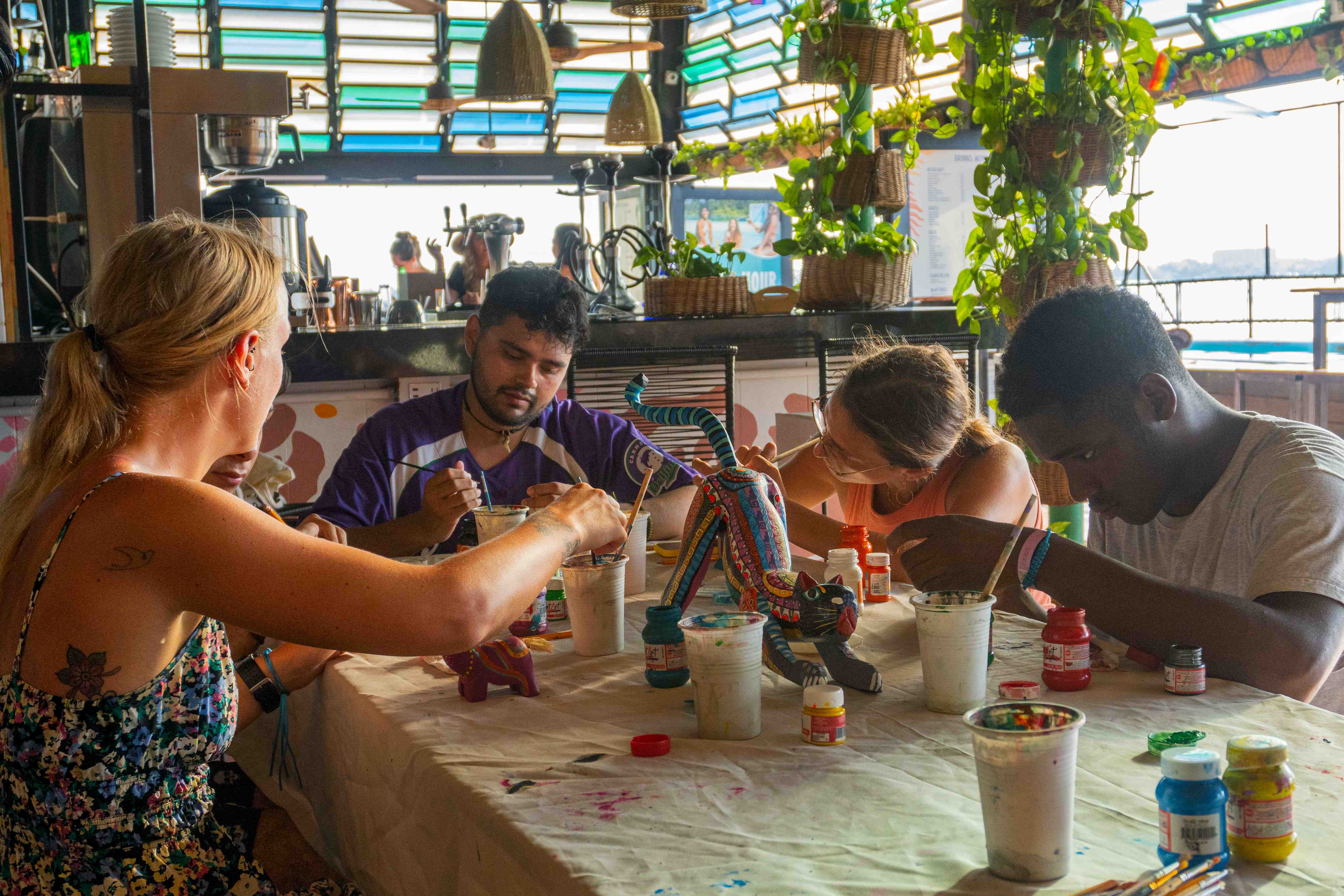 Unleash your creative spark with our art workshops. Dive into the world of vibrant colors and imaginative expression. Our talented instructors will guide you through the process, allowing your inner artist to flourish.
Culinary adventures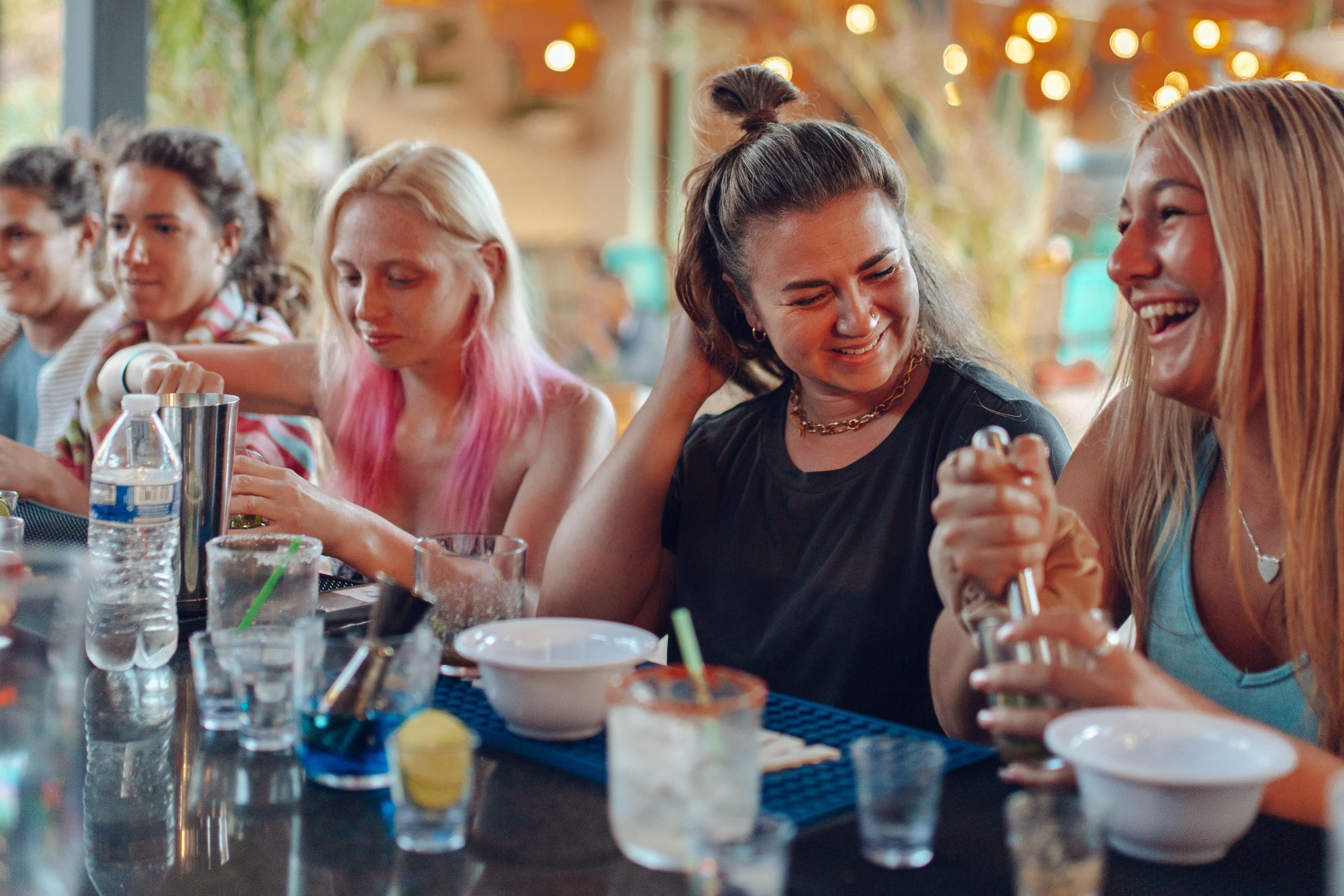 Embark on a culinary journey with our cooking and cocktail classes. Learn to whip up delicious dishes or craft the perfect cocktail. It's a delightful way to immerse yourself in the Mexican flavors and culture.
Dance and spanish lessons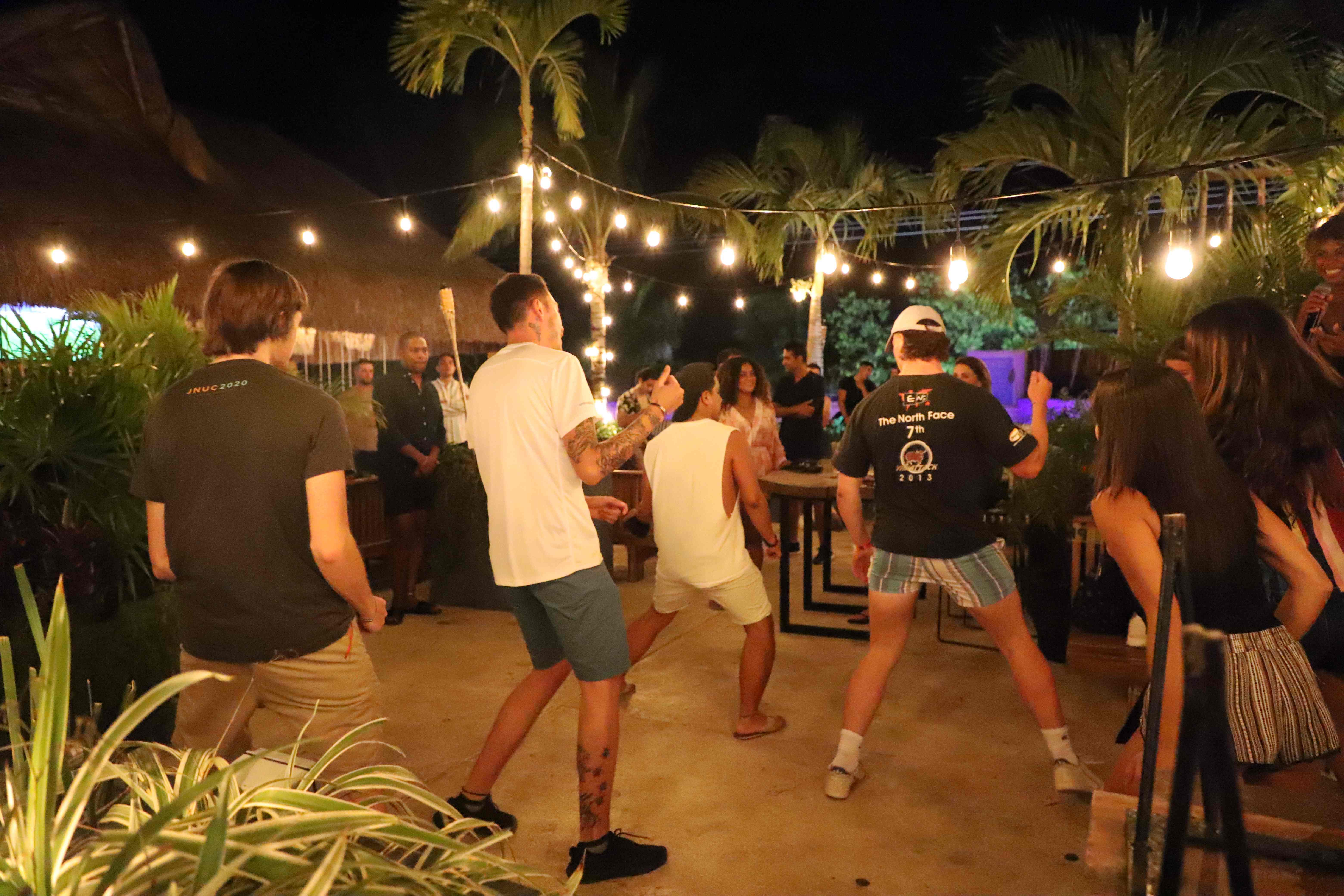 Get ready to groove and communicate like a local with our dance and Spanish lessons. Whether you're learning salsa moves or mastering essential Spanish phrases, it's all about embracing the rhythm of the culture!
Explore the great outdoors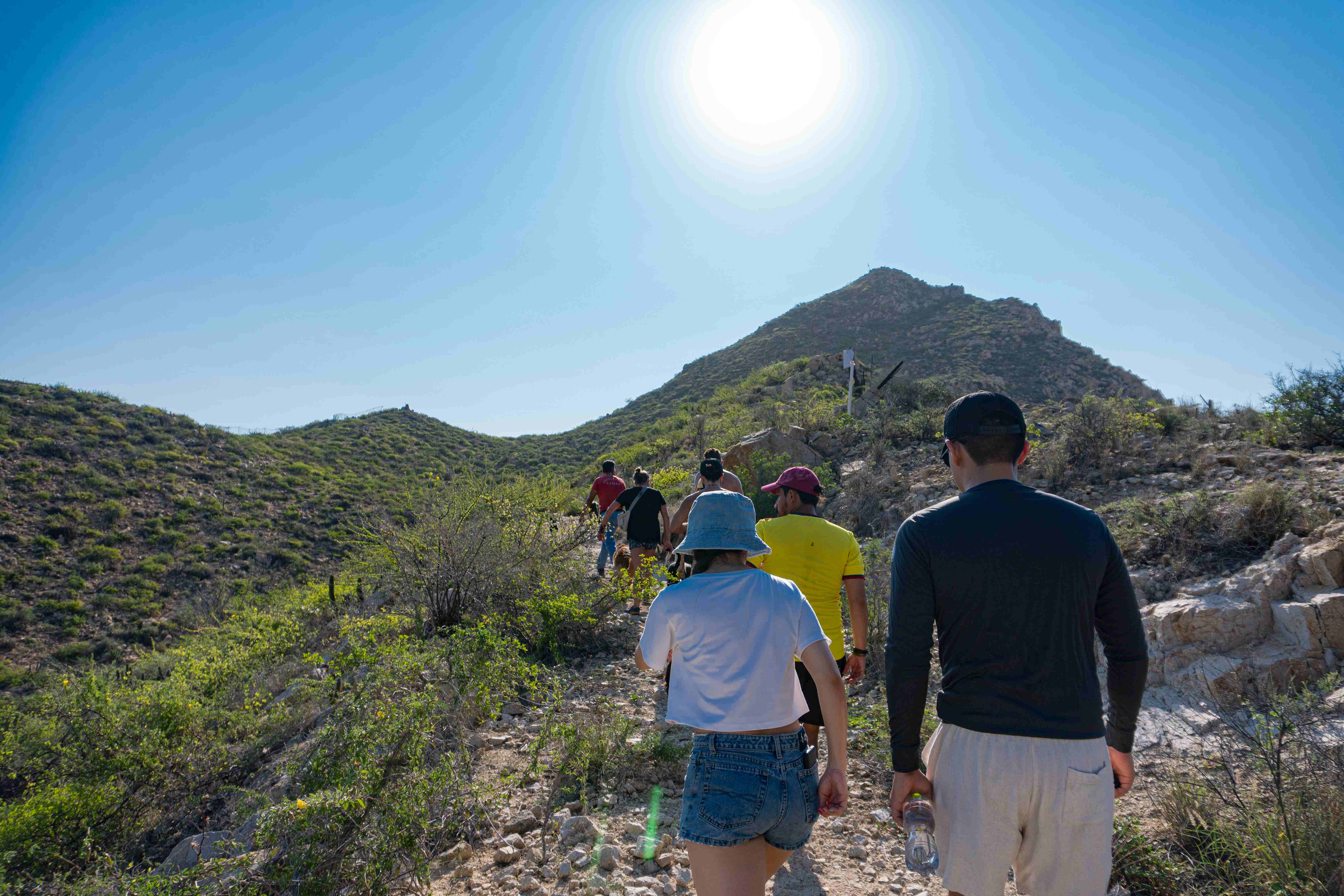 Join our hiking excursions and explore the breathtaking natural beauty of Los Cabos. Witness stunning sunsets, it's an adventure seeker's dream.
Game nights and happy hours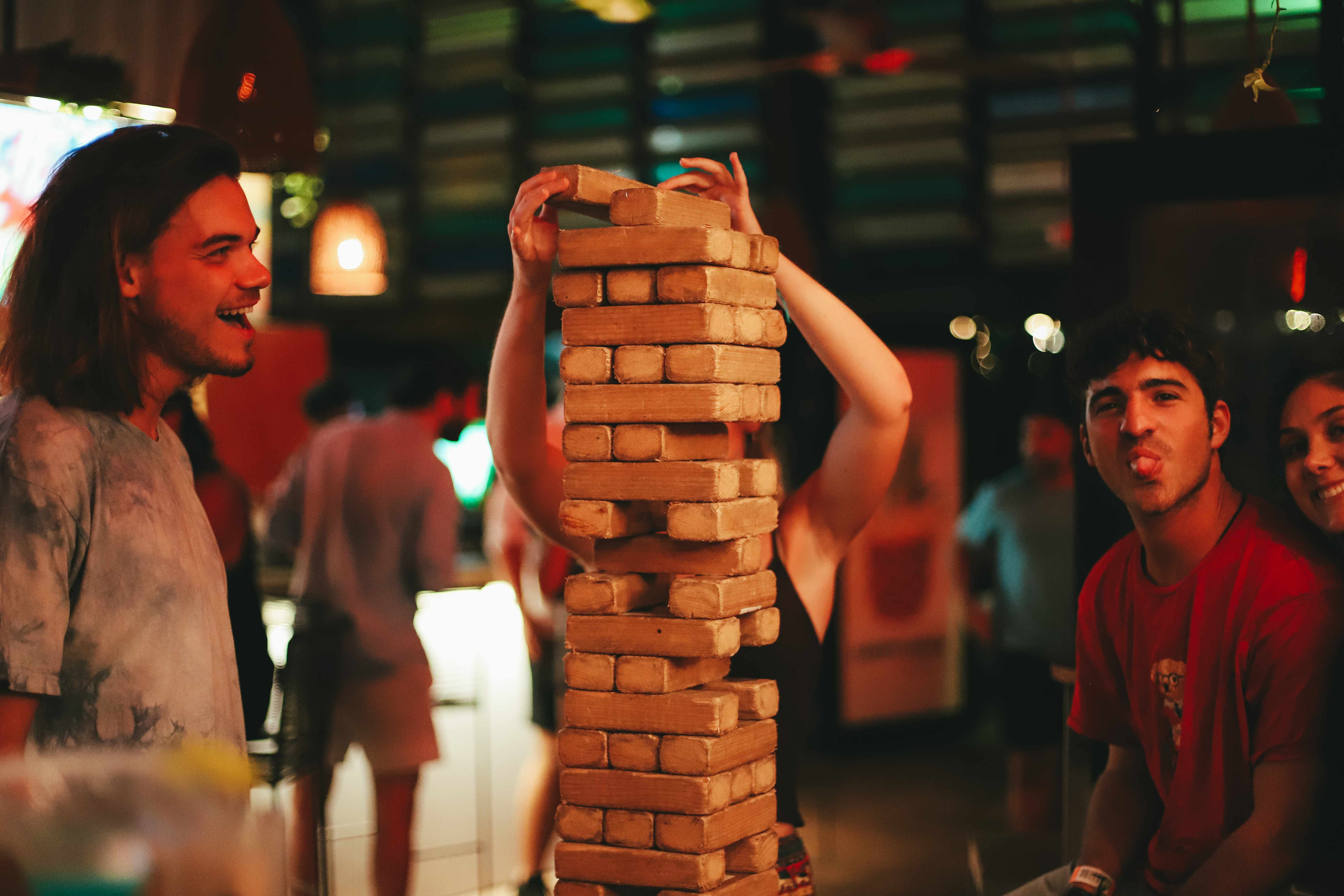 Connect with travelers during our game nights and happy hours. It's all about bonds, laughter, and memorable moments. Enjoy a friendly game of Mayan Monkey Jenga while sipping on your favorite drink (at 2×1).
Groove to live music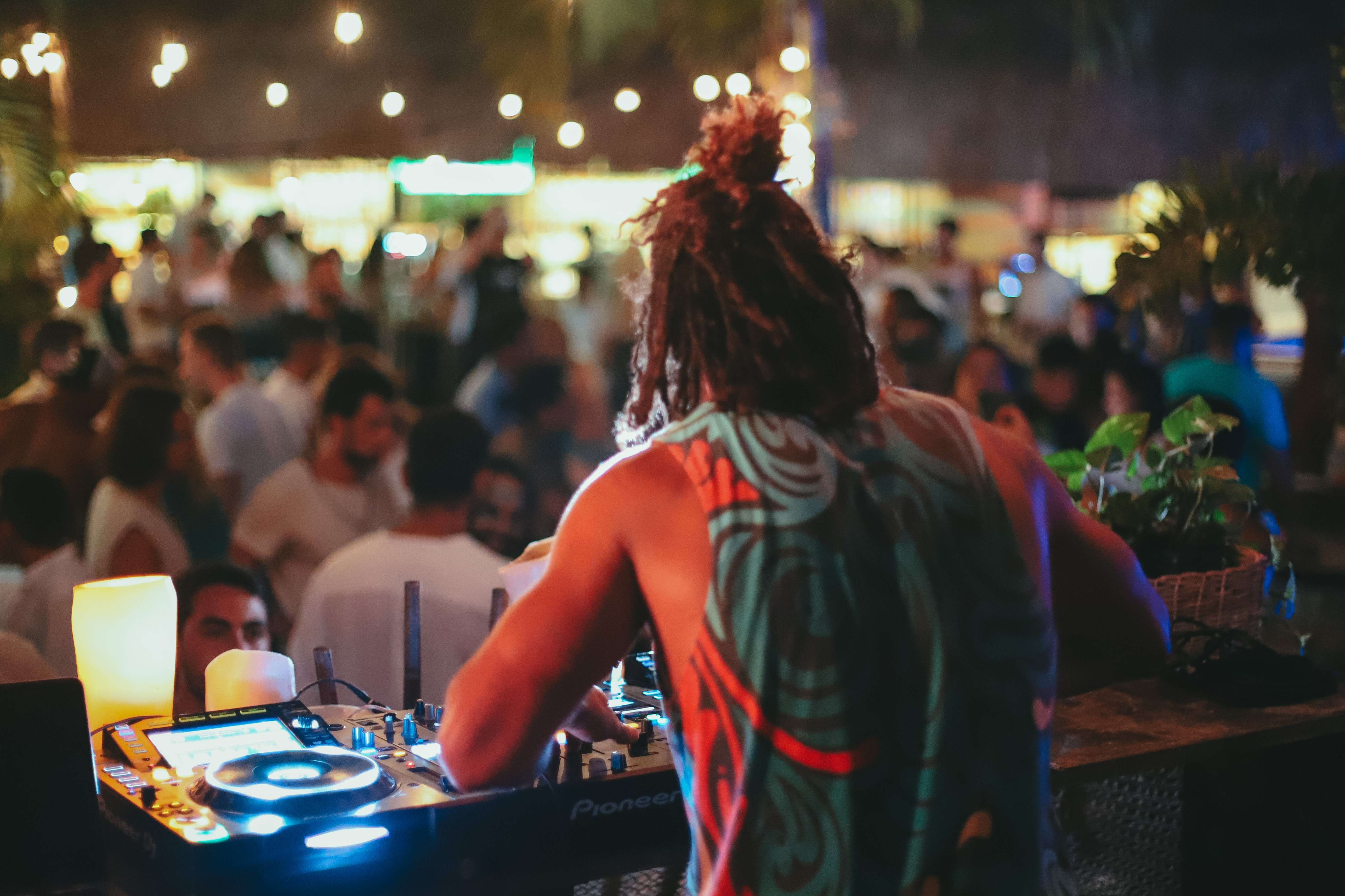 Let loose and dance the night away with live bands or DJs during our vibrant parties. It's the perfect way to celebrate the spirit of togetherness and make lasting memories.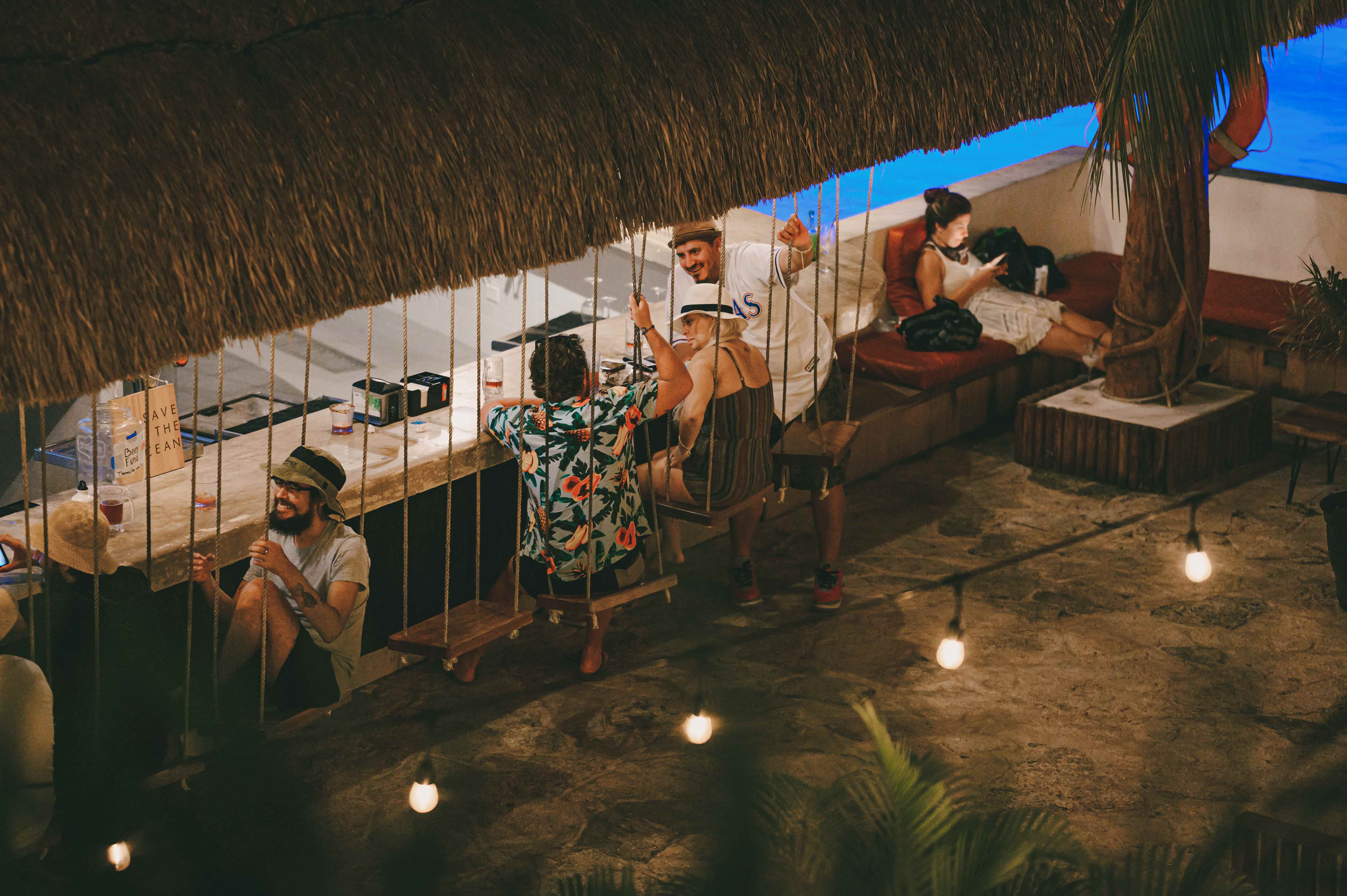 At Mayan Monkey, we're not just about providing a place to stay, we're about creating a community of travelers who share incredible experiences. With a wide range of activities to choose from, you can curate your own adventure every day. Embrace the opportunity to grow, learn and connect while enjoying the beauty of Mexico's most exciting destinations.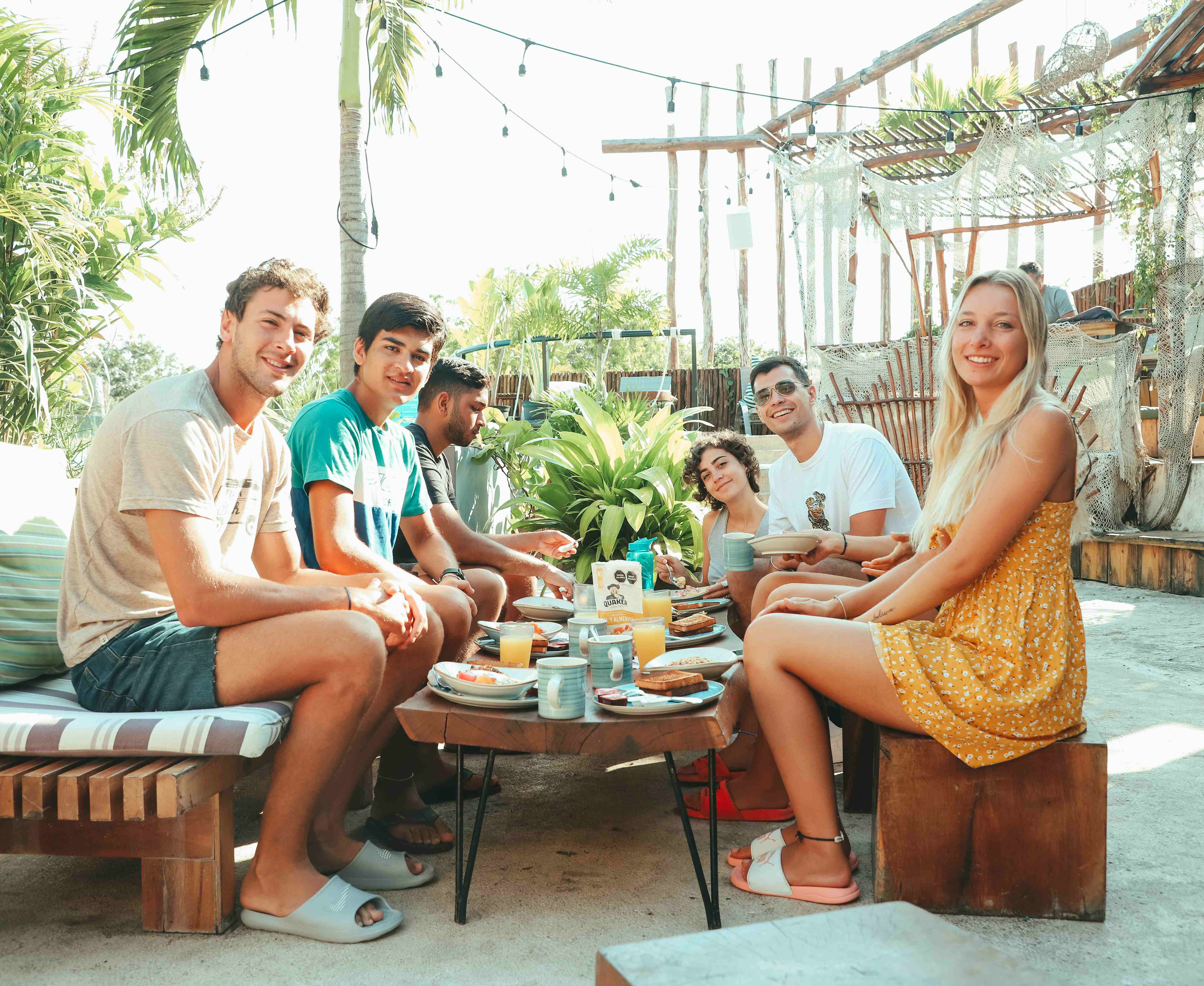 With The Monkey Membership, you can unlock even more benefits and enjoy discounts across all our locations. Stay, share & socialize has never been easier! Unlock a world of possibilities at Mayan Monkey now!
For extra payment information and terms & conditions check our official membership webpage: https://mayanmonkey.com/loyalty/.