Attention, beer enthusiasts! It's time to dust off your lederhosen and dirndls because Oktoberfest is back at Mayan Monkey! We've crafted an unforgettable celebration packed with frothy delights, delectable pretzels, and a whole lot more. Here's a glimpse of what you can look forward to at our Oktoberfest extravaganza:
A plethora of beer games!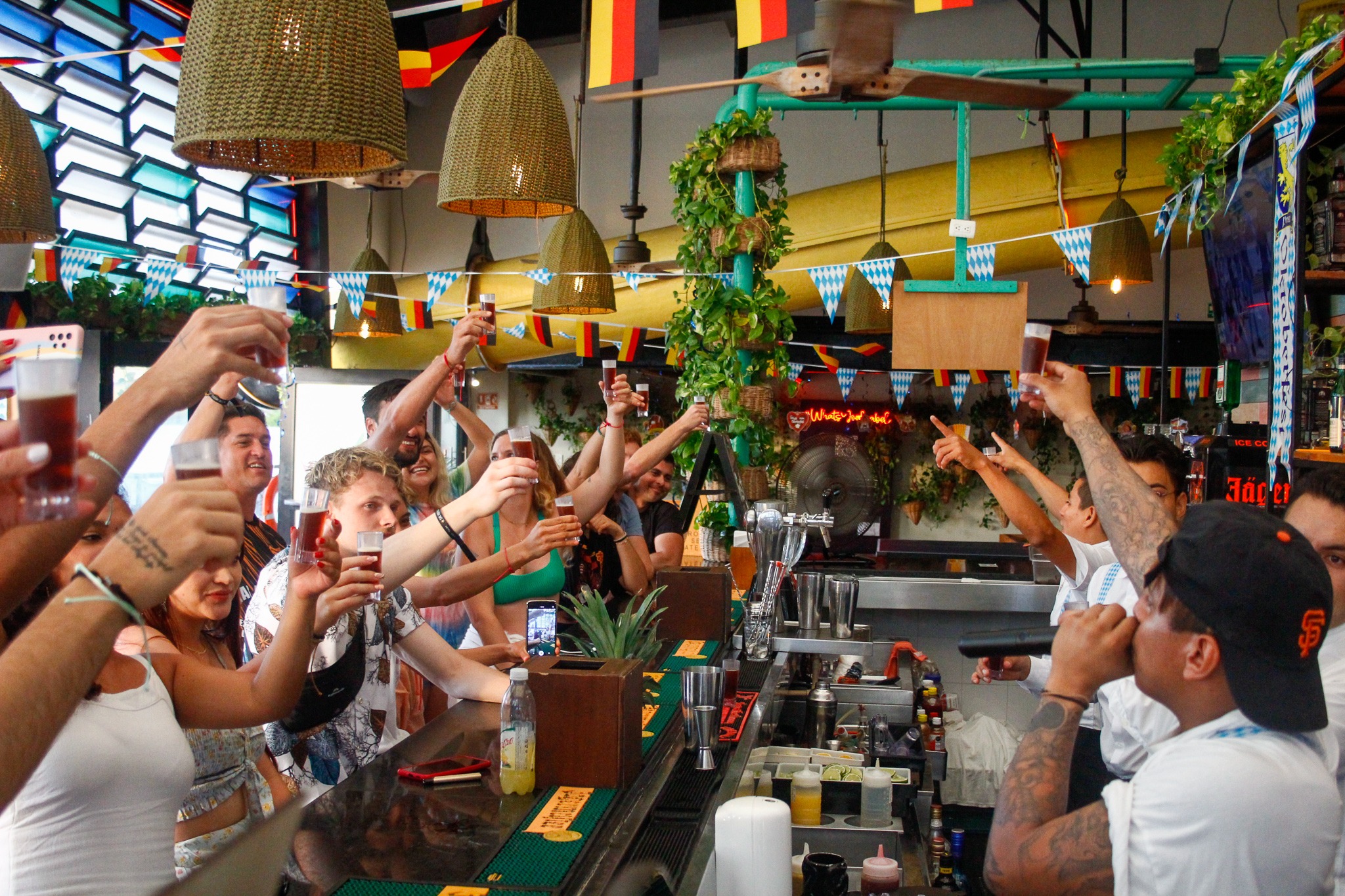 This isn't your average sipping session, it's a full blown beer showdown! Join in on epic beer games that'll have you raising your stein in triumph. We've got everything from beer pong to flip cup, so channel your inner beer champion and compete for glory (and maybe a few foamy mustaches).
Pretzel perfection!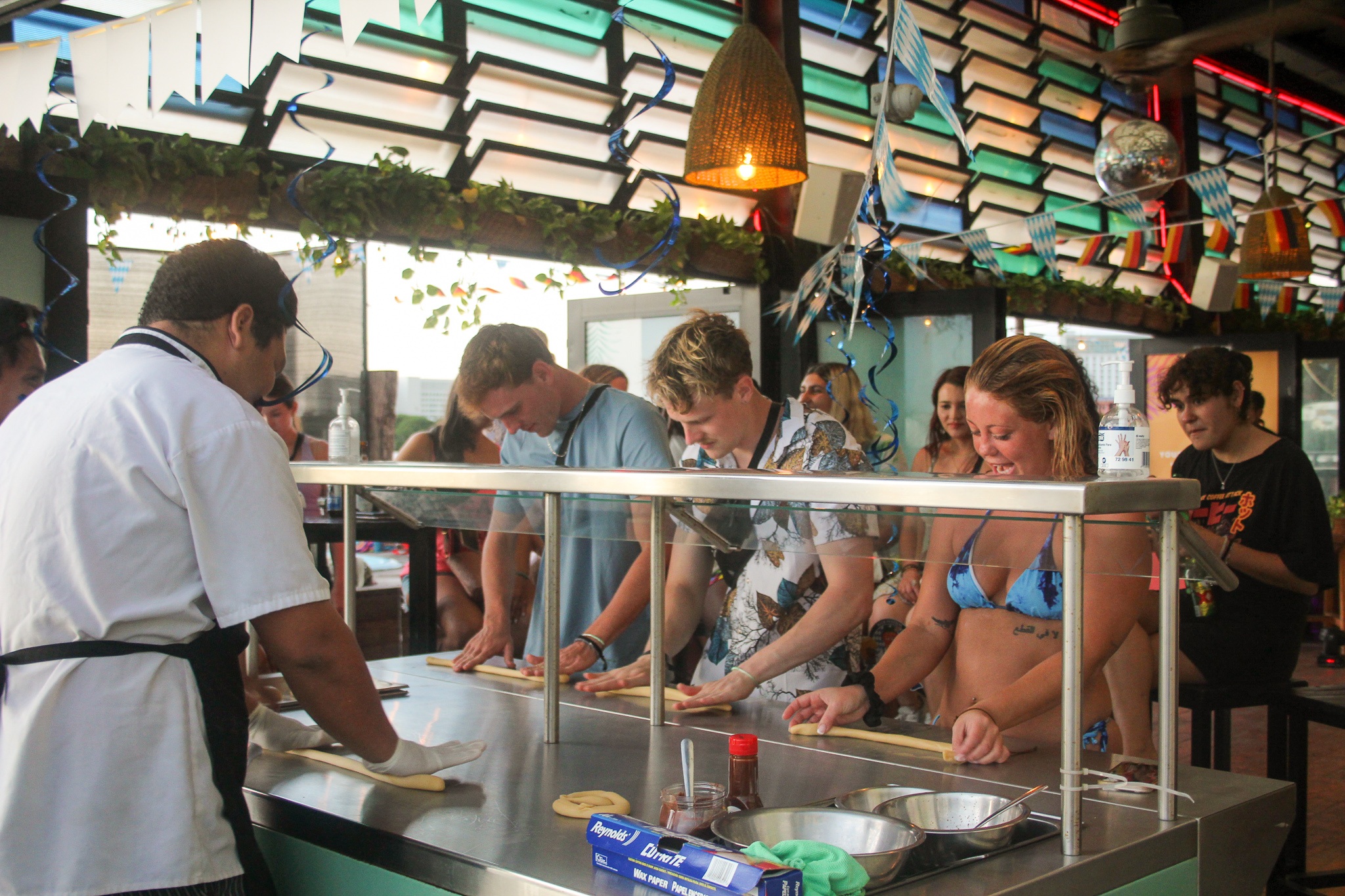 Ever wondered how those deliciously doughy pretzels are made? Wonder no more! Our pretzel cooking class will have you twisting and turning dough like a pro. You'll get hands-on experience crafting these salty snacks from scratch. Warning: You may never want store bought pretzels again.
Perfect memories!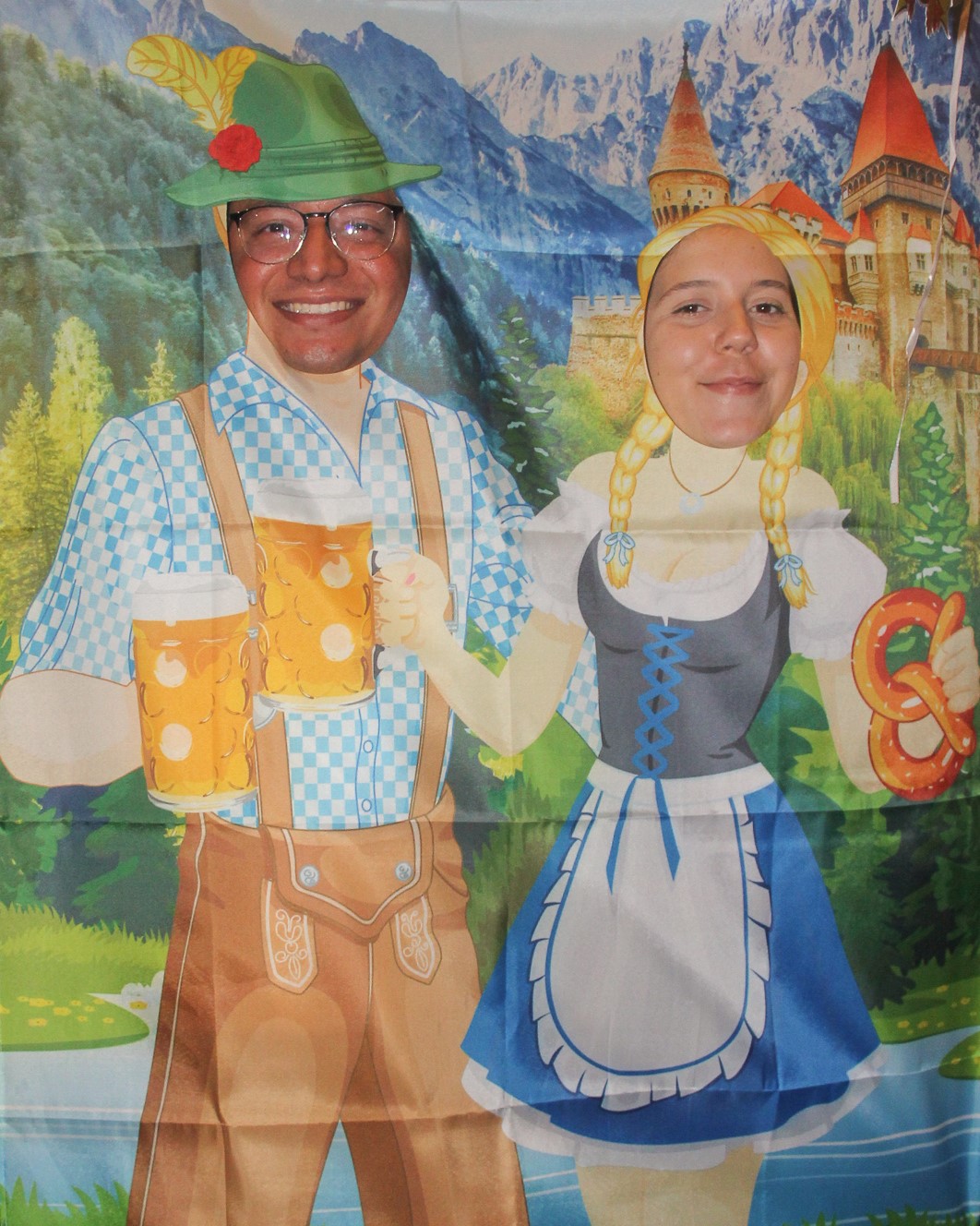 What's a fest without fantastic photos? Step into our themed frame and put the best smile. This is your chance to capture those hilarious and unforgettable moments with your friends and fellow fest-goers. Your Instagram feed will thank you later!
Live band vibes!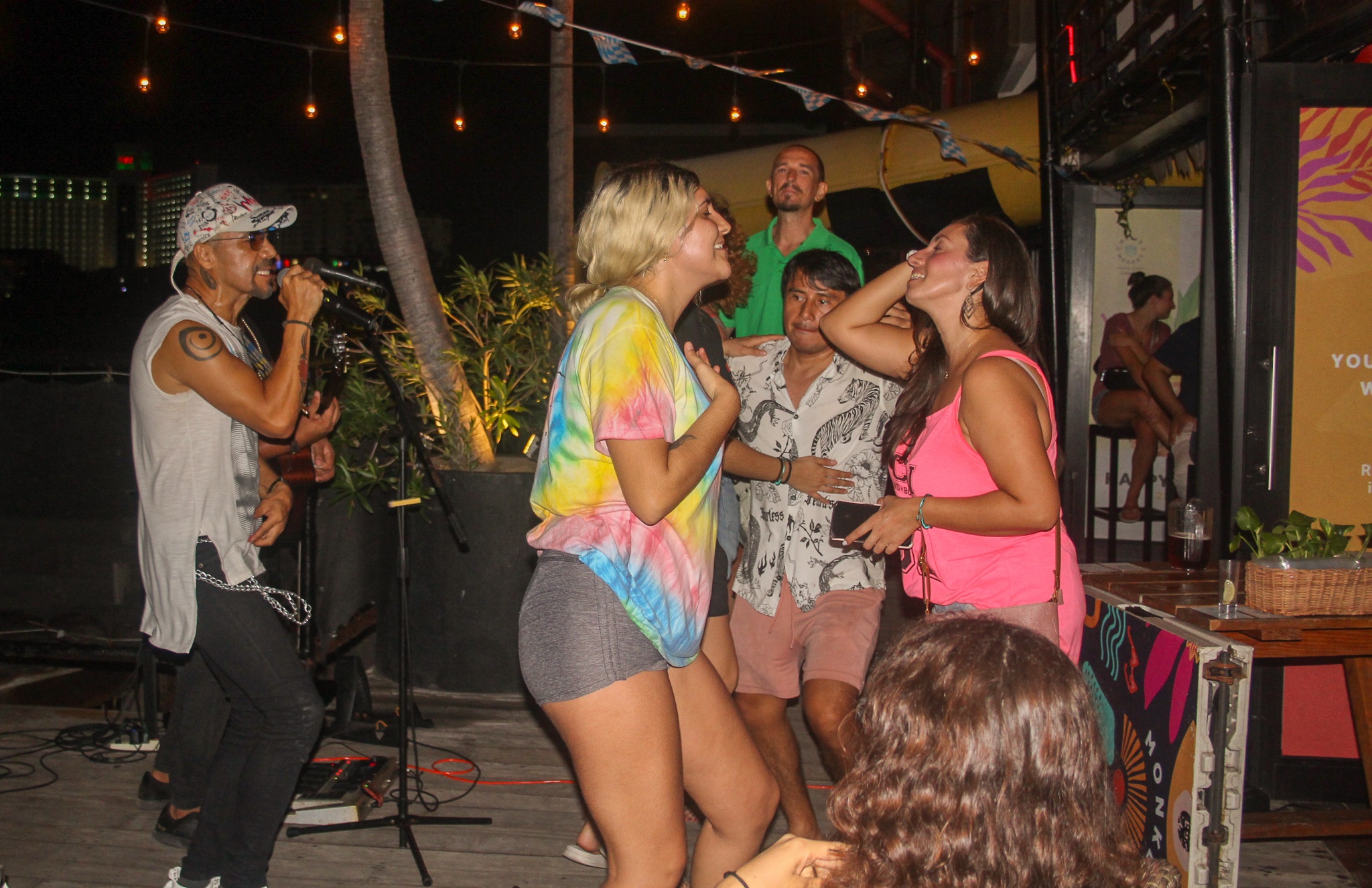 Get ready to dance your lederhosen off! We've got a live band pumping out the best tunes to keep the party vibes going strong. So, grab a partner and polka, or just let loose and groove to the music, it's all about celebrating good times!
Tug of war showdown!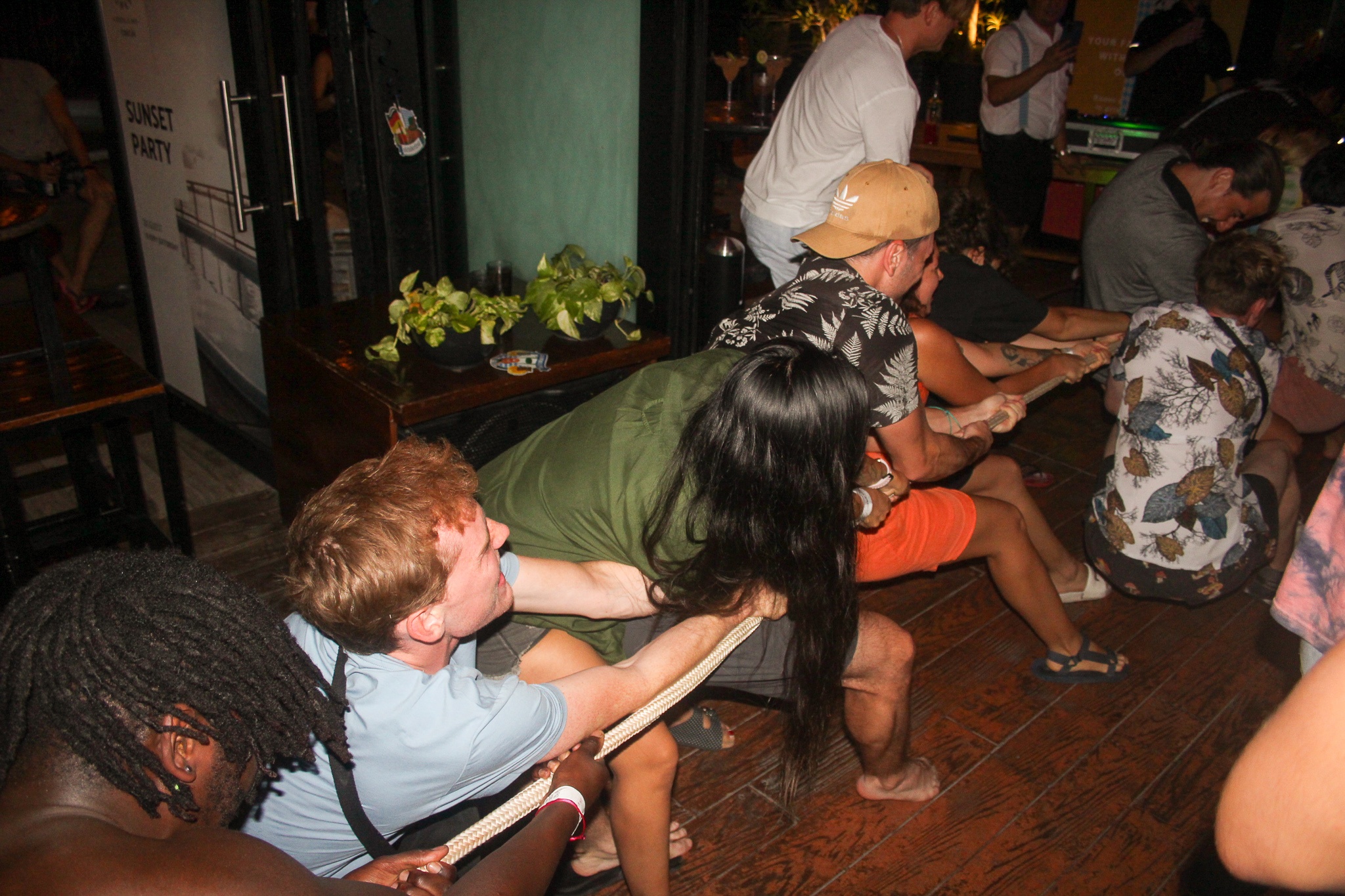 Want to flex those Oktoberfest muscles? Join the tug of war competition and prove your strength. It's all in the name of fun, camaraderie and perhaps a bit of friendly rivalry. 😉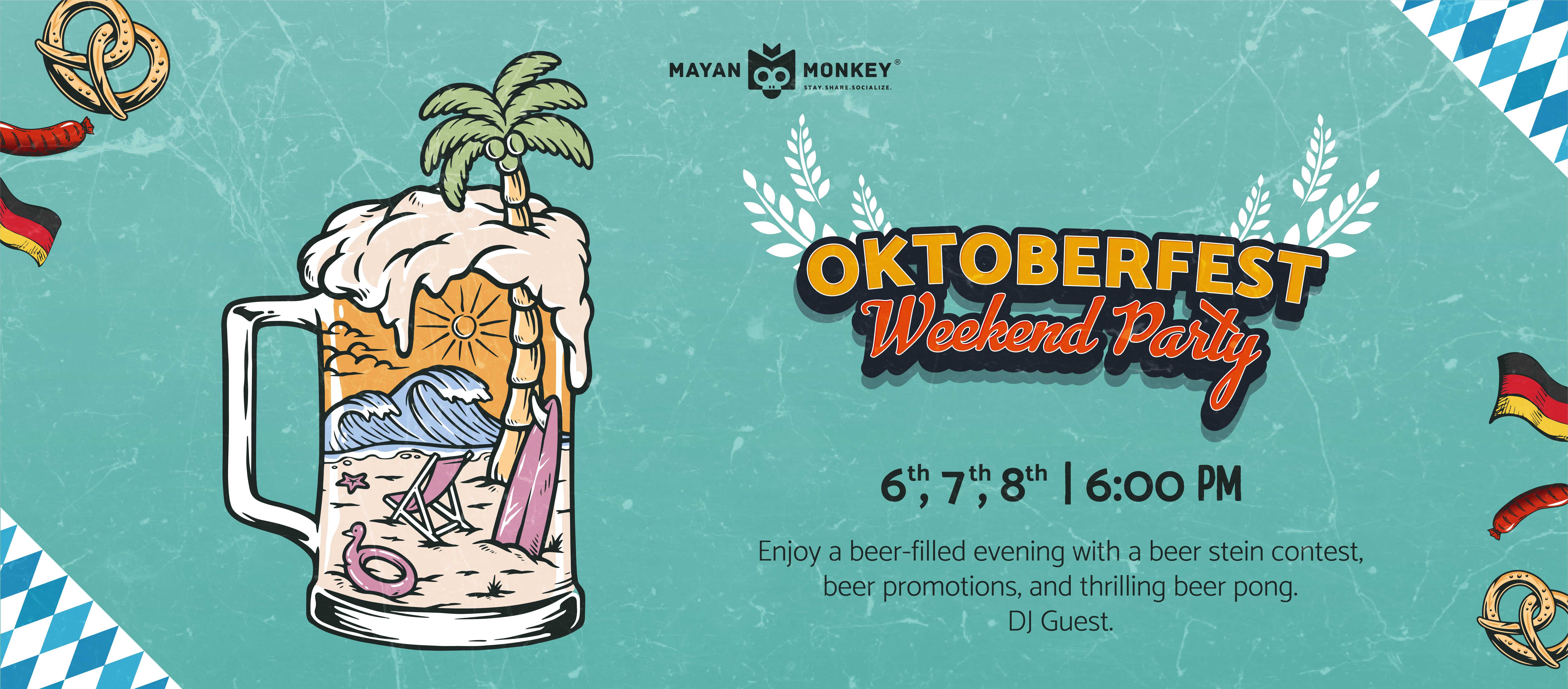 We're gearing up for a weekend of Oktoberfest fun! Join us on Friday, October 6th, Saturday, October 7th, and Sunday, October 8th as we celebrate this iconic Bavarian festival in style.
Get ready for a stein raising, pretzel twisting, and beer swigging that'll have you saying "Prost!" to unforgettable memories. Mark your calendars and bring your best Oktoberfest spirit because the party's about to kick off! See you there!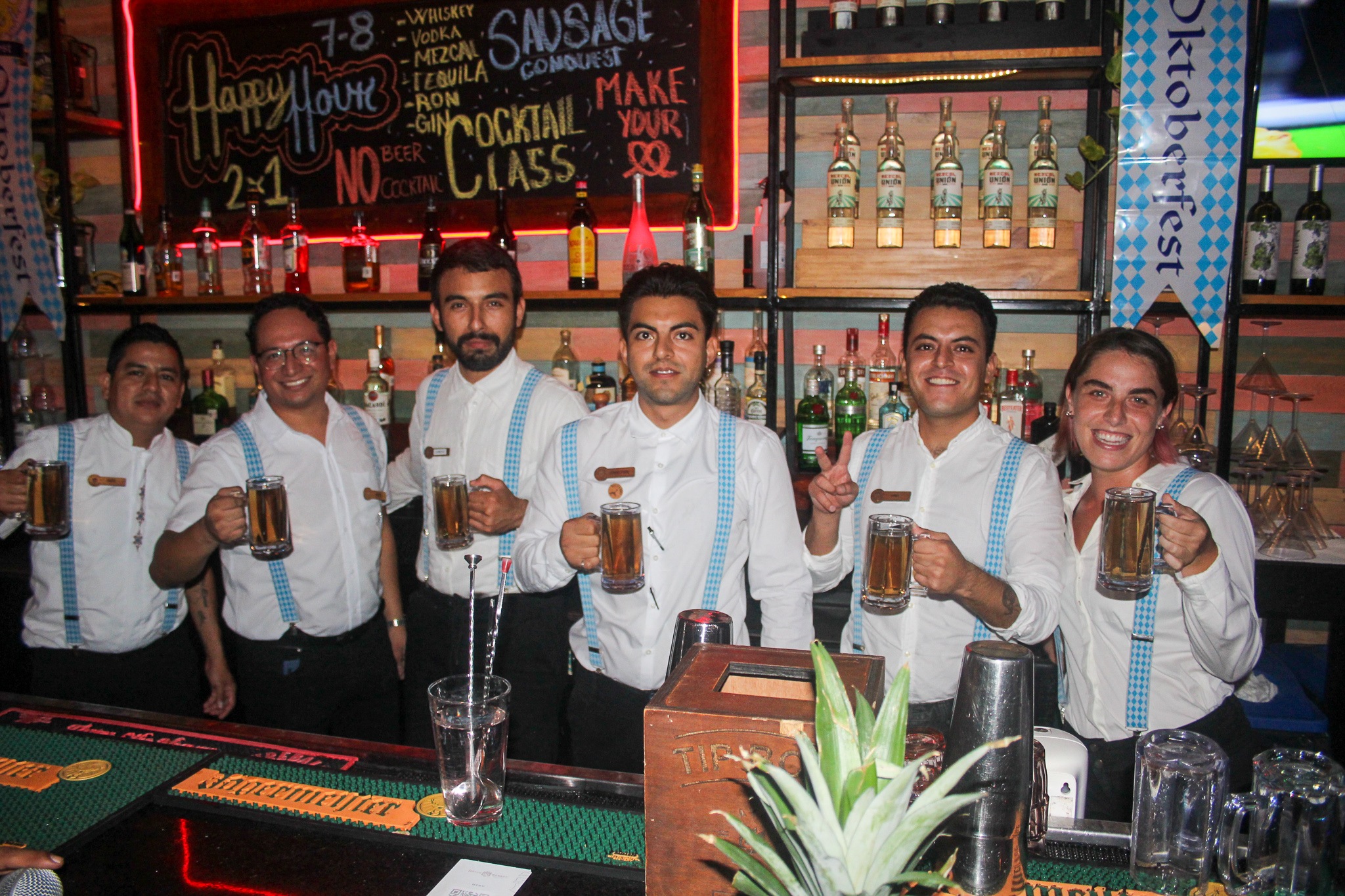 There you have it, a taste of the festivities brewing up at Mayan Monkey for Oktoberfest. Grab your beer buddies, practice your pretzel-pretzel twisting skills, and get ready for a rip roaring good time! See you there, prost!
P.S. Don't forget to dust off your lederhosen, it's gonna be one heck of a party!