Music inspires us to live a life with more happiness, craziness and joyness, but there are specific times when you want to put on your earphones and introduce yourself into another world, when you only want to let the time pass away, mostly at airports, bus stations or road trips. So "don't you worry child", here are the best travel songs for those moments in your life!
On Top Of The World – Imagine Dragons


A classic for travelers! This song has a funny melody and tells a story about self love. It's perfect for adventurers, who hasn't imagined themself on the top of a mountain singing this song? If you can be accurate, then this is YOUR song!

Happier – Marshmello feat. Bastille


If you need a song that makes you dance and live the moment, you find it! Cause Happier tells a story about wanting happiness for a person, but meaning you have to leave the life of them. Prepare yourself for a moment with dance, screams and maybe tears…

STAY – The Kid LAROI feat. Justin Bieber


This song has a happy tone, but if you focus on the lyrics, you can relate the feeling. This is the type of song that you can learn once you hear it, so be yourself and let STAY inspire you to that karaoke night!

Seven – Jung Kook feat. Latto


This is a funny one! Everytime we hear it, we laugh because it is so good! This instantly makes the crowd want to dance and enjoy the moment with fun, with a catchy beat that stays with you all along your journey.

Dance The Night – Dua Lipa


Someone put the "Barbie's Song"? Meaning, Dua Lipa and this magic and electrifying song that transports us to a world full of plastic, glitter and pink. C'mon girls, let's dance the night away, on a trip where the only goal is keep the party going.

Nonsense – Sabrina Carpenter


The perfect hymn for romantic travelers! This is the song you will sing if you're falling in love with someone and feel a little foolish. It's another one that you can learn if you only listen to it one time, but every time you hear it will make you act like you're in a music video.

Calm Down – Rema feat. Selena Gomez


If you want a trippy song, to enjoy the journey, then this is the song for you. This instantly will calm your mind and change your vibez and definitely will leave you craving for your favorite sweet soda (if you know what I mean 🍊).

Good as Hell – Lizzo feat. Ariana Grande


It's time for a fun girls night! This is the right song if you want to improve your self love and need a night with love, care and nail polish. Let's forget about heartbroken hearts and dance, sing out loud and do our hair!

Ride – Twenty One Pilots


Picture yourself on

Tulum, Cabo or Cancun

… The perfect spots for listening to this song, so let's pack and even if we're not going right now, it's fun to fantasize about it. If you don't want to overthink, turn the volume up and take your time on the ride.

I Ain't Worried – OneRepublic


Needing tropical vibes? In a pleasure trip you only need to leave the worries behind and live the moment at your destination. This is a song you might hear at the bar or the mall, cause it's super popular! So, enjoy the tone and let it go.
We can't live without good music!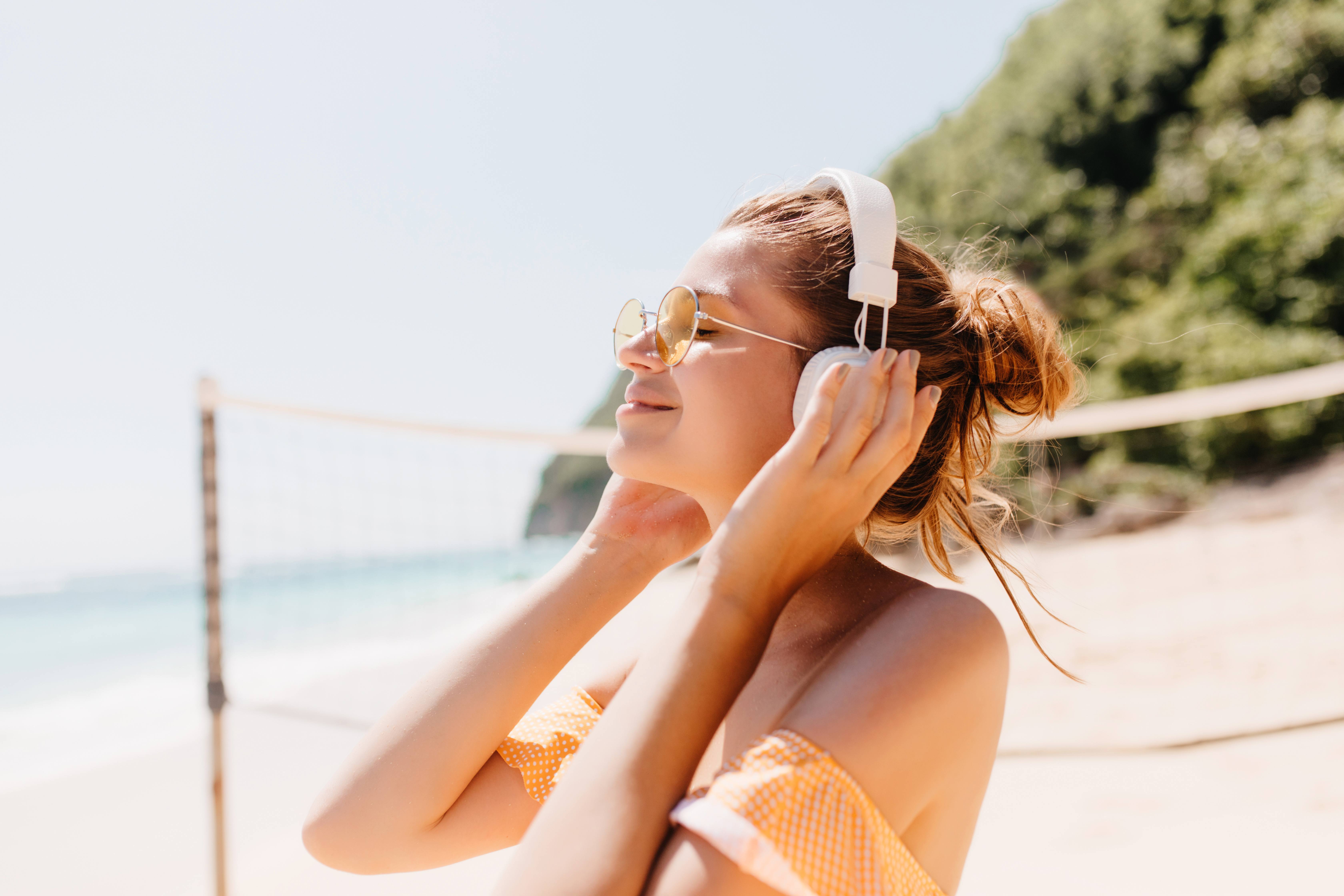 Music has the power to elevate our travel experiences, that's why we create playlists with our travelers choices and tastes on Spotify, where you can find a little bit of everything!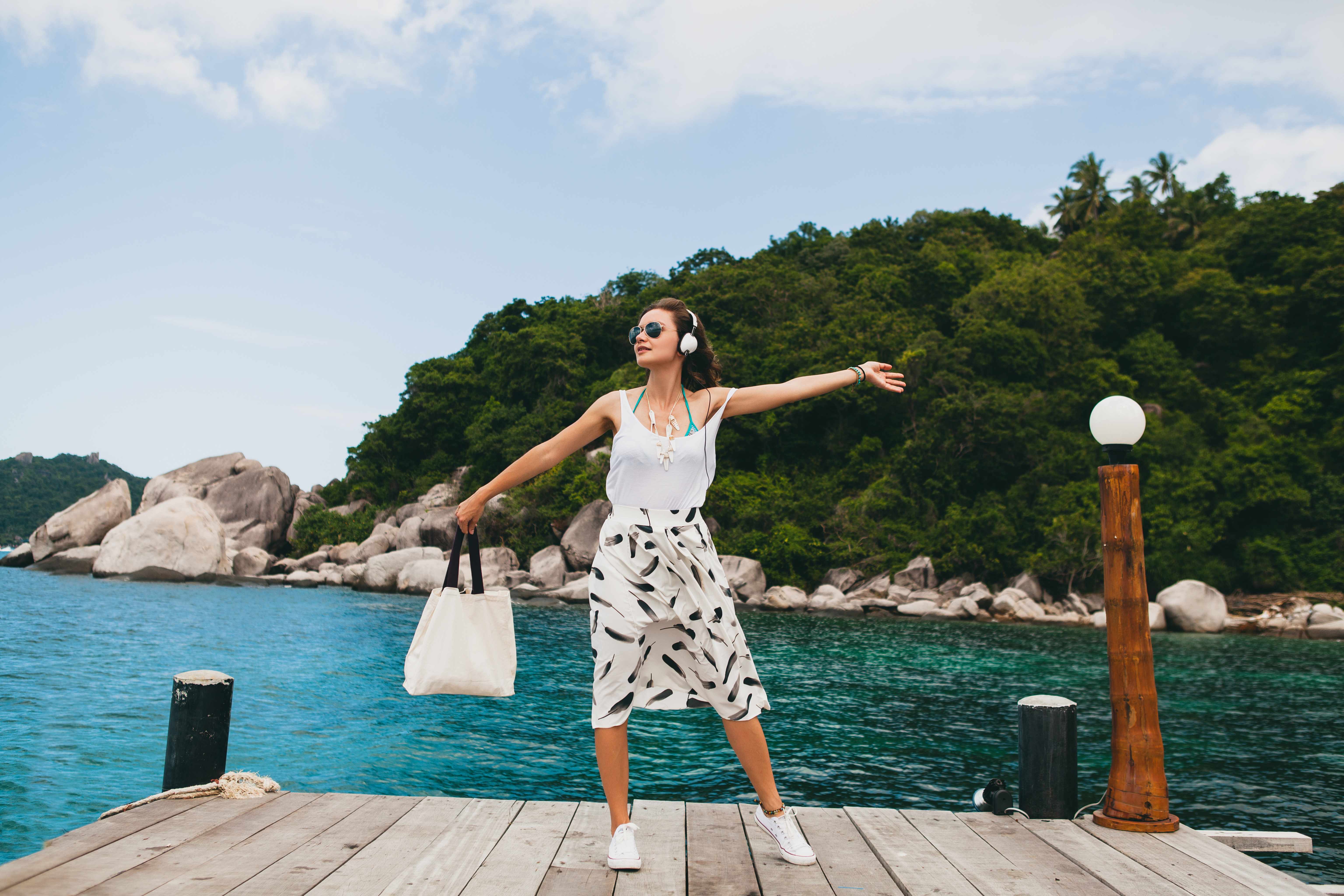 As you embark on your next journey, don't forget to curate your own travel playlist with these tunes and remember to let these songs become the soundtrack to your journey with joy, nostalgia and freedom!