"Día de Muertos", or the Day of the Dead, is one of Mexico's most iconic and cherished traditions. This vibrant holiday is a time when families come together to celebrate and honor their deceased loved ones. But it's more than just a commemoration; it's a lively, colorful, and deeply spiritual event that provides a glimpse into Mexico's rich cultural tapestry. Get to know the cultural experience that unites two worlds in this blog:
The origins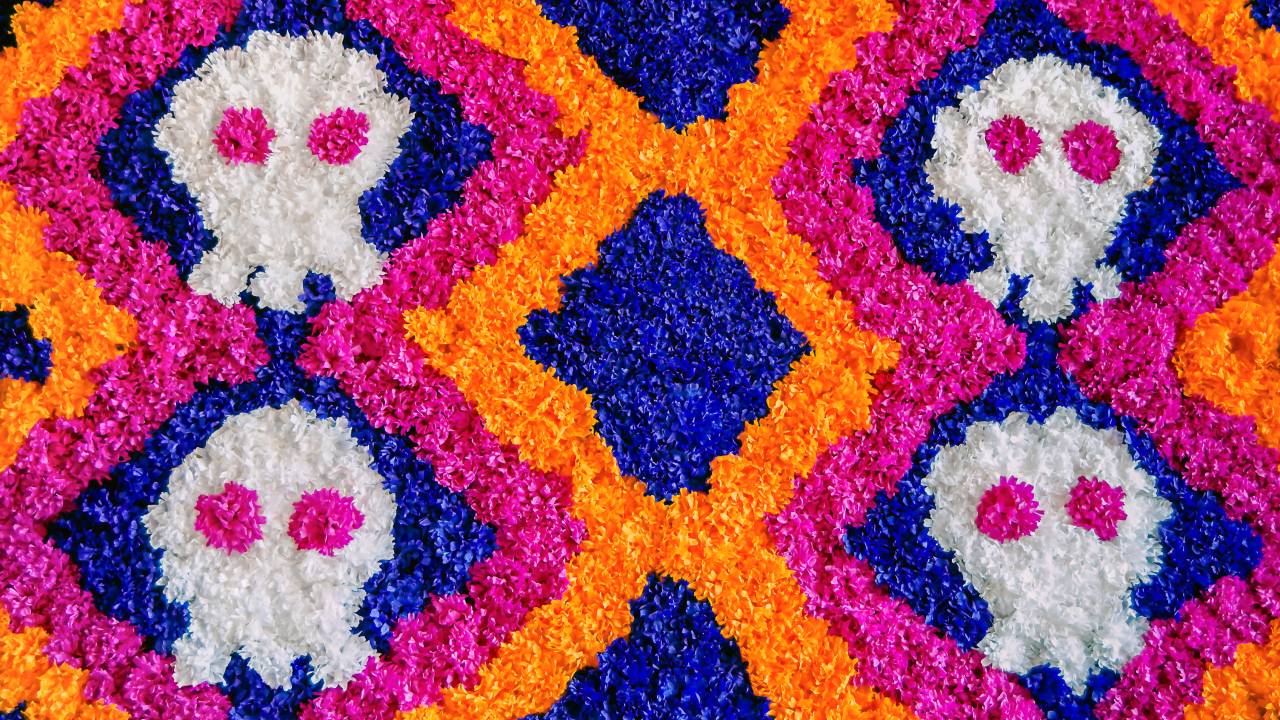 Día de Muertos has deep indigenous roots, tracing back to pre-Hispanic civilizations such as the Aztecs, Maya, and Purepecha. These cultures had a strong connection with death, viewing it not as an end but as a natural part of the cycle of life. When Spanish conquistadors arrived in the Americas, they encountered these traditions and gradually merged them with Catholic beliefs, resulting in the modern Día de Muertos we know today.
Celebrating life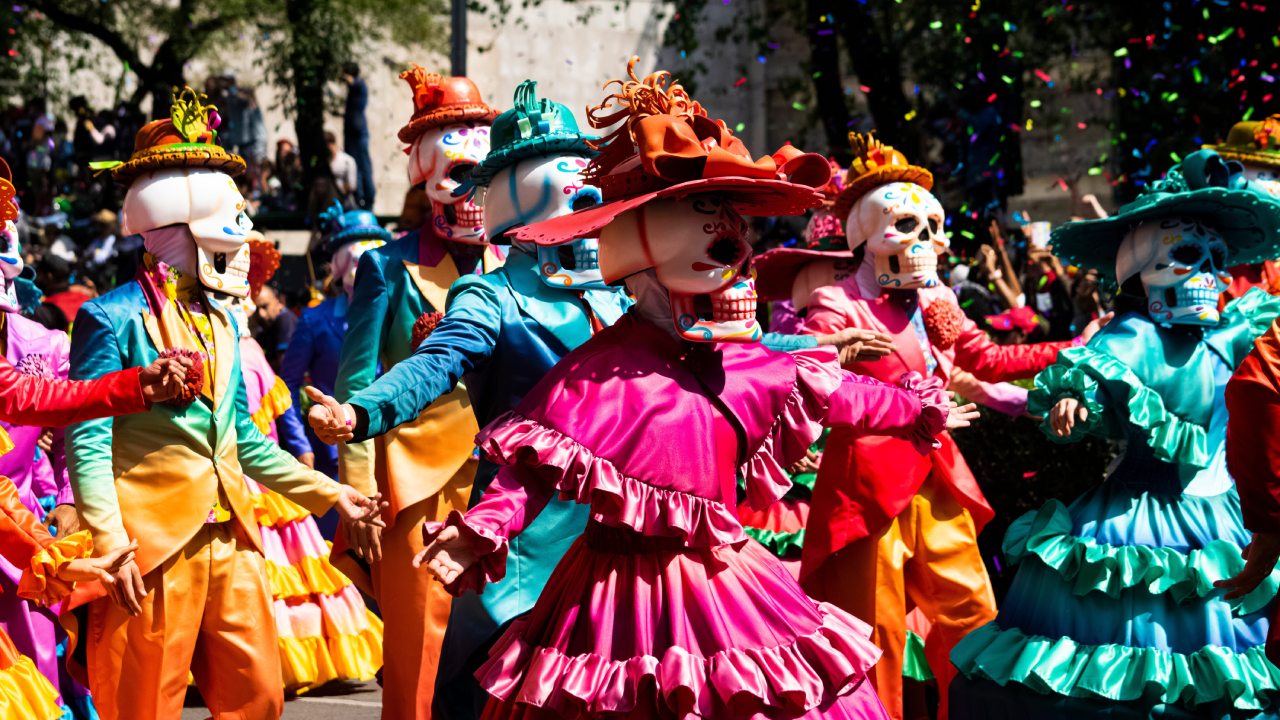 One of the most striking aspects of Día de Muertos is the way it embraces life rather than dwelling on death. Families create elaborate "ofrendas" (altars) in their homes, adorned with marigold flowers, candles, incense, and mementos of the deceased. These ofrendas serve as a welcoming space for the spirits of the departed, filled with their favorite foods, drinks, and personal belongings. It's a time for storytelling, laughter, and remembering the unique qualities and quirks of those who've passed.
A window to the spirit world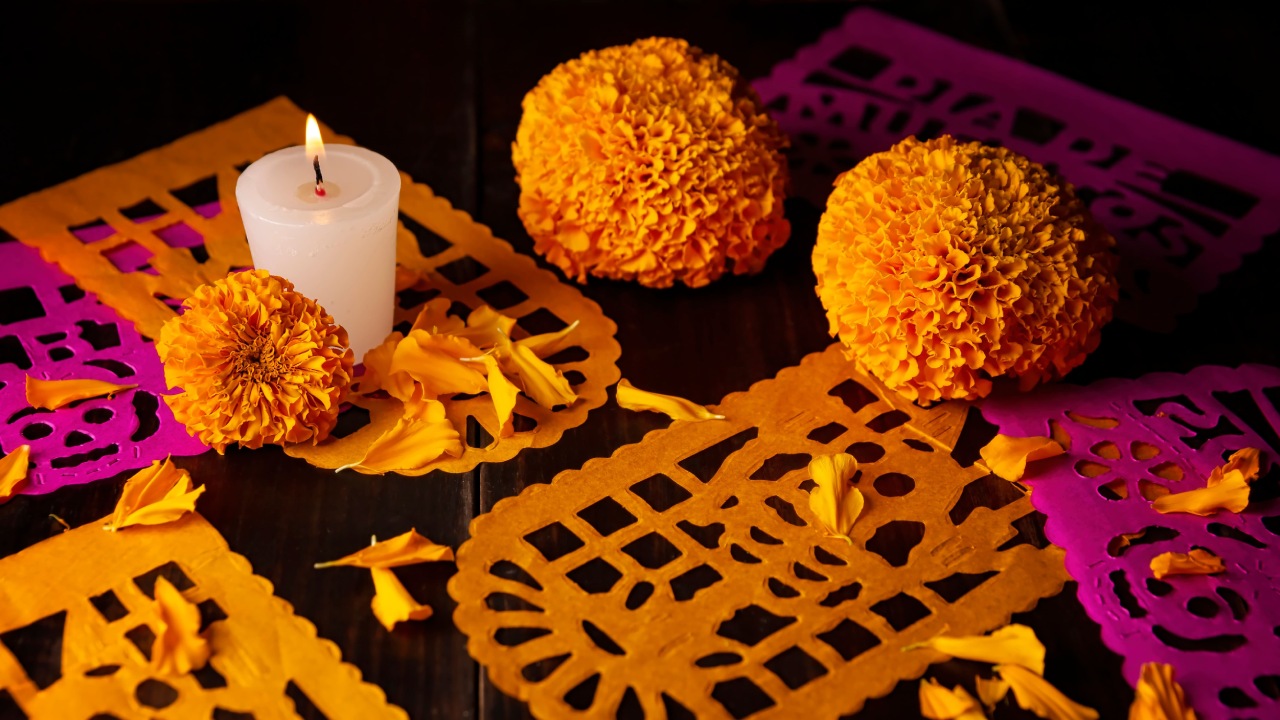 The delicate art of "papel picado", or paper cutting, plays a significant role in Día de Muertos. These intricately designed paper banners often feature skulls and skeletons, and they're hung above the ofrendas and throughout the streets. Papel picado is symbolic of the fragile nature of life, and during this holiday, it's believed that the spirits can find their way home by following the patterns in the paper.
Iconic symbols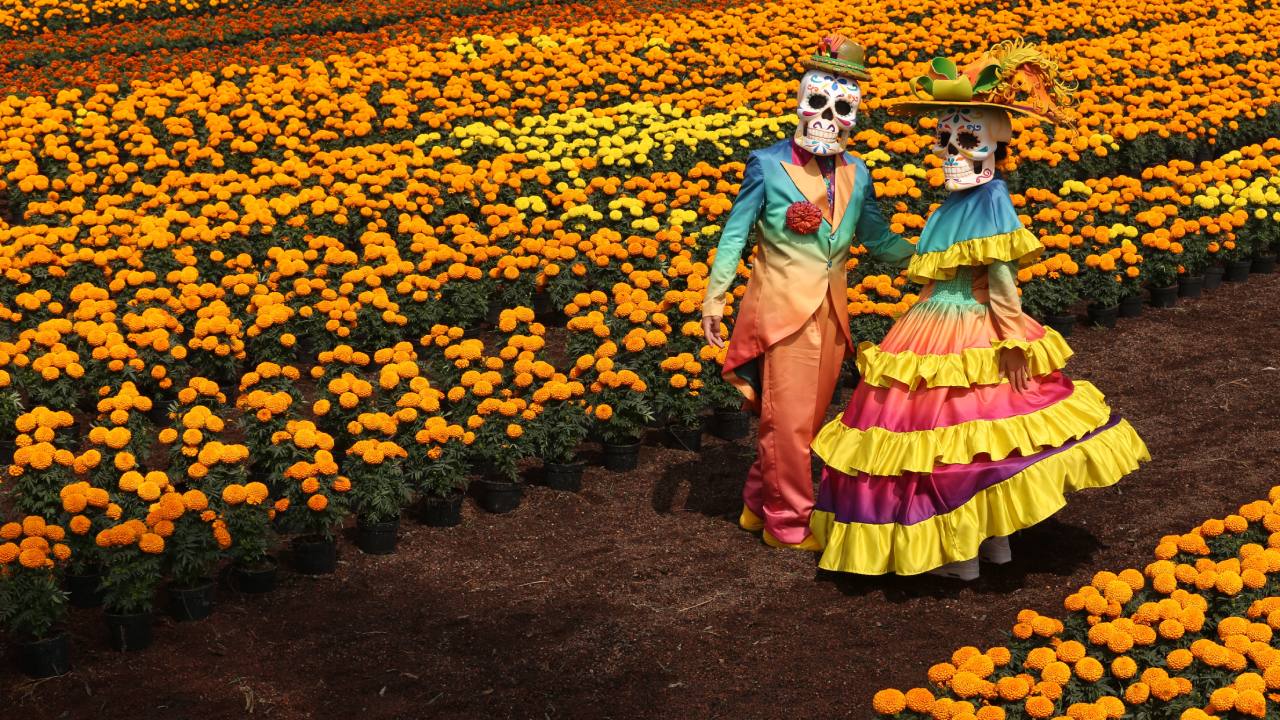 Calaveras, or skulls, are a ubiquitous symbol of Día de Muertos. These aren't symbols of fear or morbidity, but rather a reminder of the cycle of life. They can be found in various forms, from sugar skulls to edible treats, and even as intricately painted faces. The Catrina, an elegantly dressed skeleton, has become an iconic figure of the holiday, representing the idea that death is a universal experience that transcends social and economic status.
Spiritual connection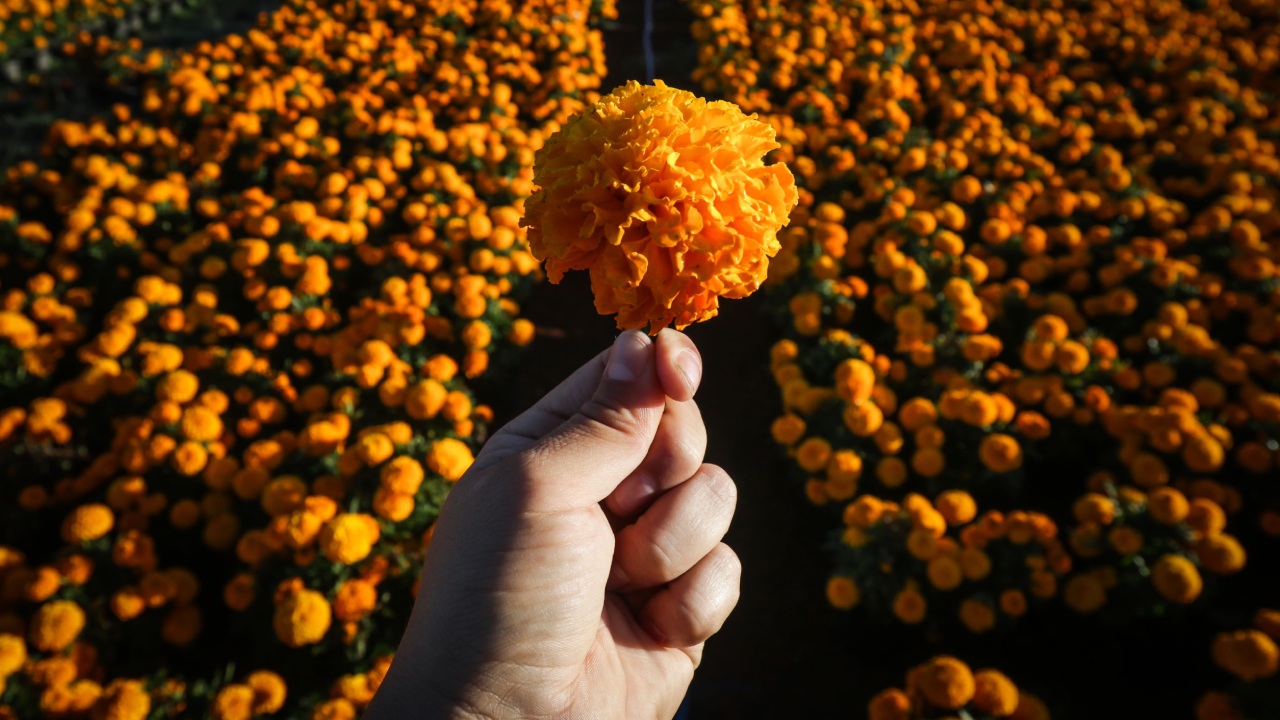 In Mexican folklore, it's believed that marigold petals create a path for the spirits to return to the living world. Marigolds are known as the "Flor de Muerto" or "Flower of the Dead" and are used abundantly in the decoration of ofrendas, graves, and public spaces during Día de Muertos.
Join us on a journey and exclaim Long live the dead!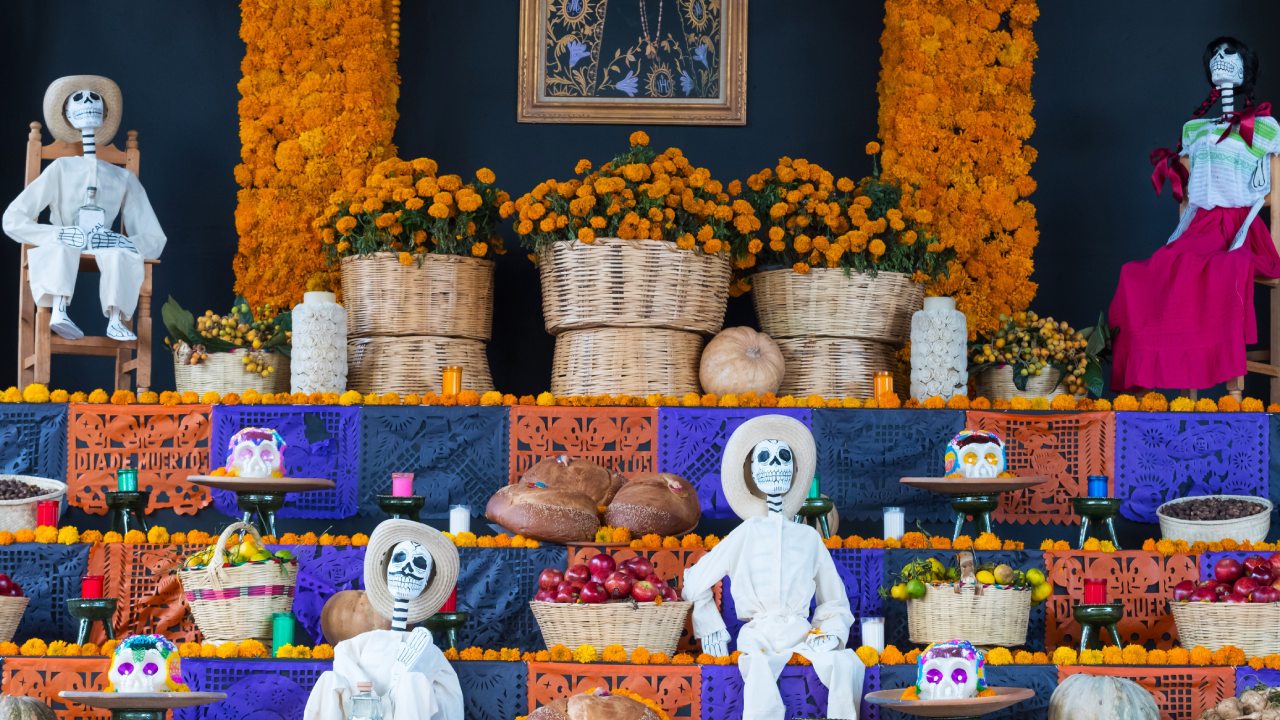 In the coming social media posts and stories, we'll delve deeper into the various elements of Día de Muertos, including the role of the ofrendas, the meaning behind the marigolds, and the diverse ways different regions of Mexico celebrate this extraordinary holiday.
Whether you're a traveler planning to experience Día de Muertos firsthand or simply curious about the culture and traditions of Mexico, our blog is your guide to understanding and appreciating this enchanting celebration of life and death. Stay tuned in our social media (Instagram, TikTok, Facebook and LinkedIn) for more captivating insights into Día de Muertos in Mexico!