Welcome to Carnevil… the spine chilling world of Mayan Monkey (a.k.a. the ultimate Halloween party of the year)! As the air gets a little crisper and the nights grow darker, it's time to prepare for a night of spooks and scares. Carnevil is a unique blend of scary entertainment, creative costumes and ghostly games.
Costume party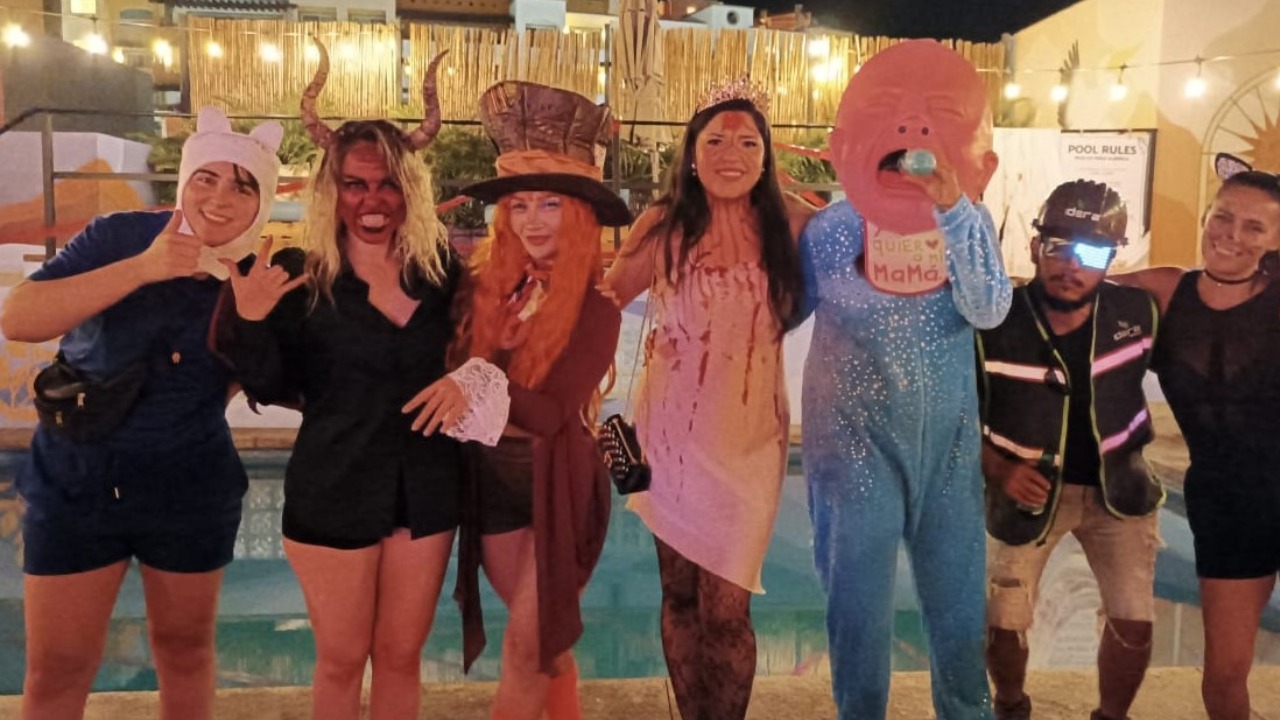 Put on your most haunting or imaginative costume and join a macabre parade of ghouls and ghosts. The scarier, the better, but creativity is always appreciated. It's your chance to shine in a night of dark delights!
Scary workshops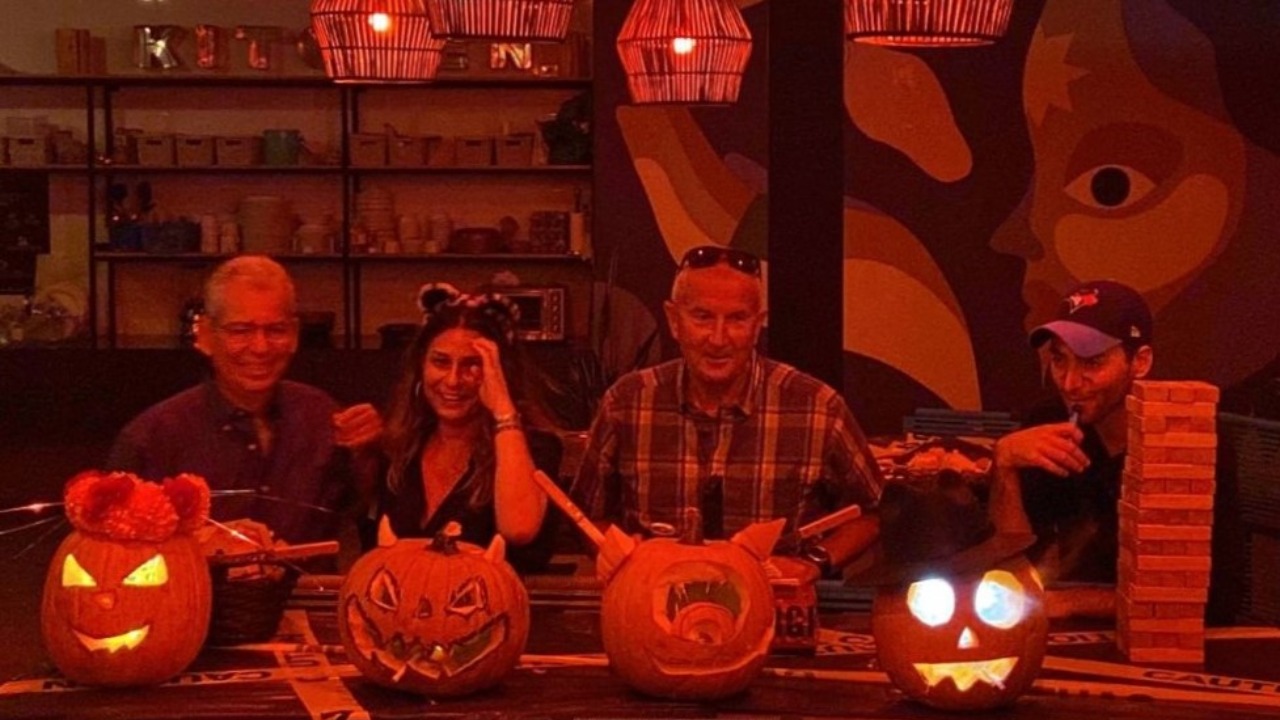 Have you ever wondered how to create the perfect Halloween makeup or craft your own spooky decorations? Our workshops will reveal the secrets behind the spookiest of looks and decorations! Turn yourself into a creature of the night and give your costume that perfect, spooky touch.
Spooky games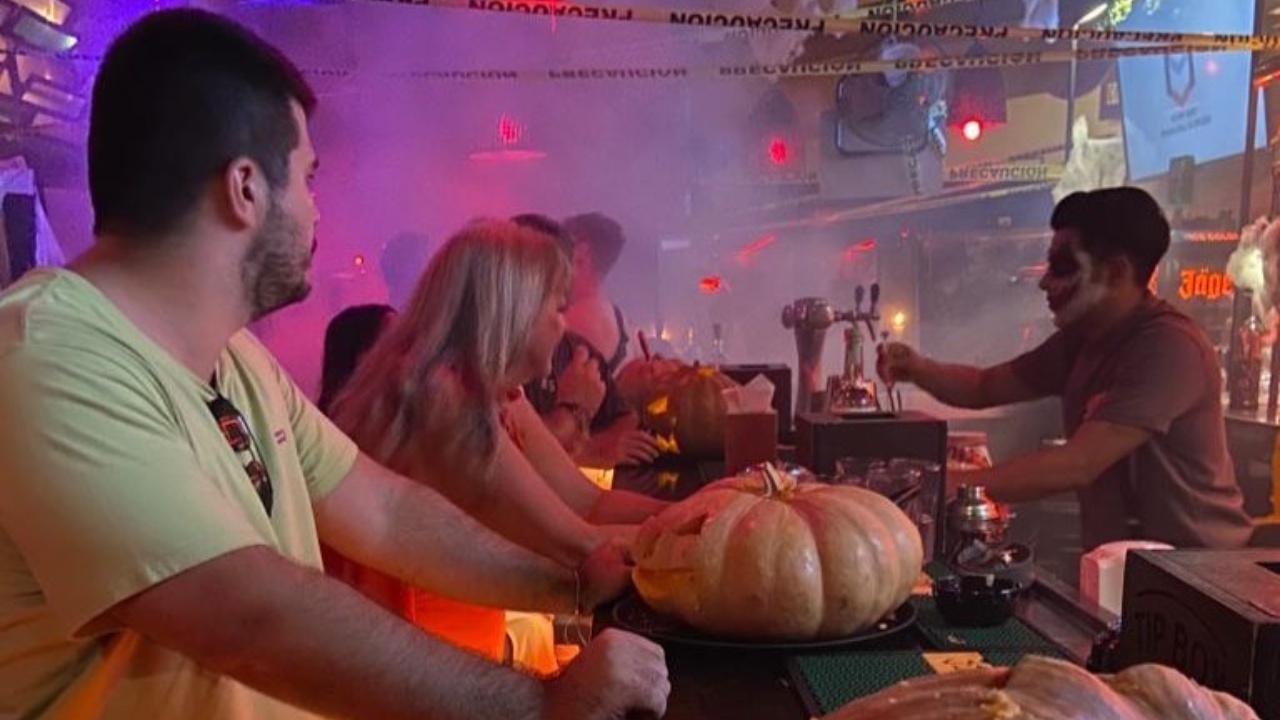 Test your bravery with a series of bizarre and hair raising challenges. These games are designed to push your limits and see if you've got what it takes to conquer your fears. Or, at the very least, have you jumping out of your dorm…
Live creepy music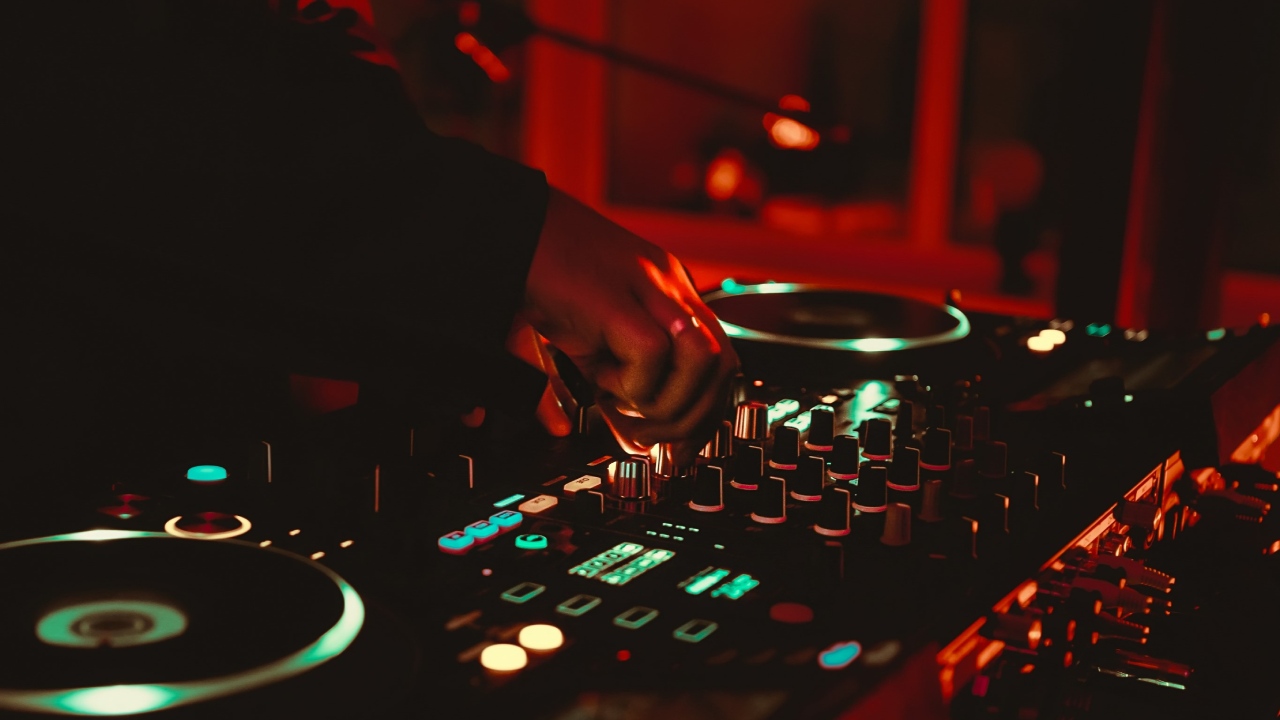 What's a Halloween party without some hauntingly good tunes? Dance the night away to songs that will make your skin crawl. It's a live music experience that will give you goosebumps and keep the party alive!
Mysterious mysteries
Halloween nights are full of surprises. Who knows what eerie enigmas will be revealed during the party? Get ready for unexpected twists and turns that will keep you on your toes.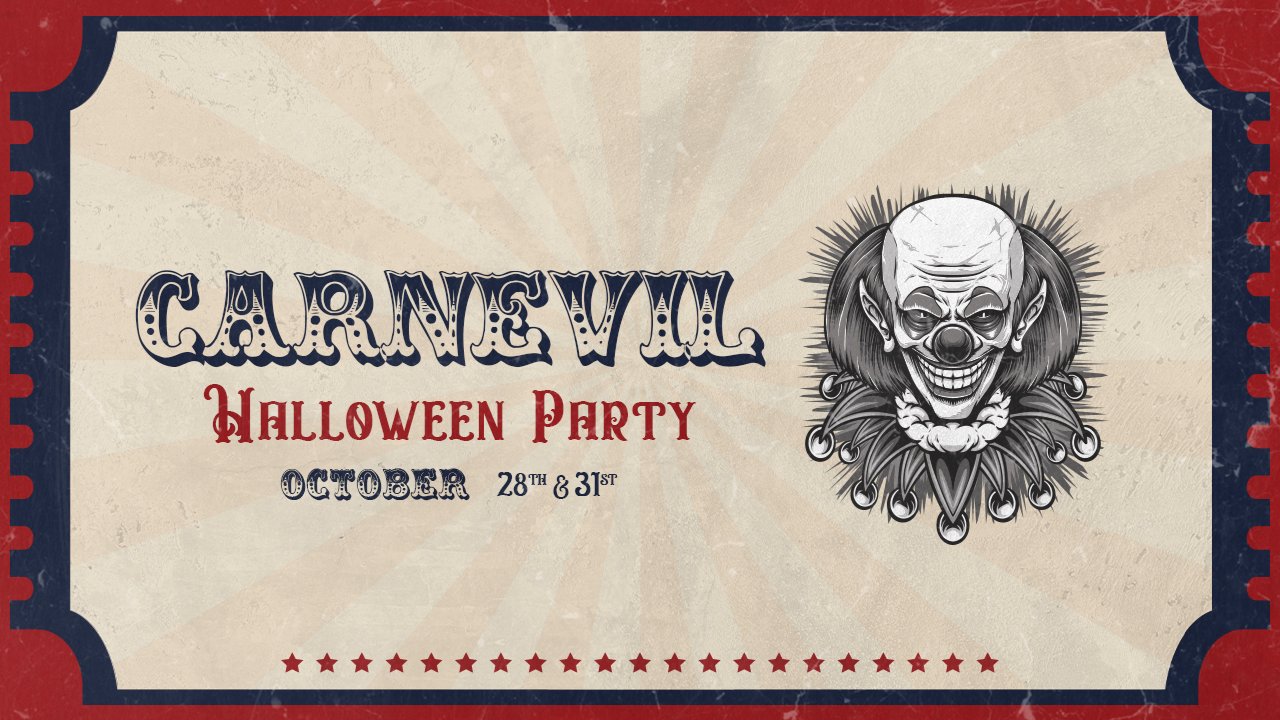 Carnevil is your gateway to an unforgettable, supernatural Halloween experience. This year, we are bringing you a night that you won't want to miss. If you're looking to have an unforgettable Halloween, this party is not to be skipped. Get your tickets now and prepare for a night filled with spooktacular memories and even a scare or two!