On February 21st, one of the craziest and funniest parties of the month will take place at Mayan Monkey. You got it, we are talking about Mardi Gras! or also known as Shrove Tuesday. This celebration, originating in New Orleans, is known for its extravagant masks, vibrant colors, necklaces, music & dancing that attract people from all over the world for a unique and joyful experience.

We know that it may seem incredible to you, that in Mexico we also celebrate this day with our own carnival! For this reason, you cannot miss the surprises, games and incredible atmosphere that we have for you. If you still don't understand all our excitement, let us tell you a little more about this tradition.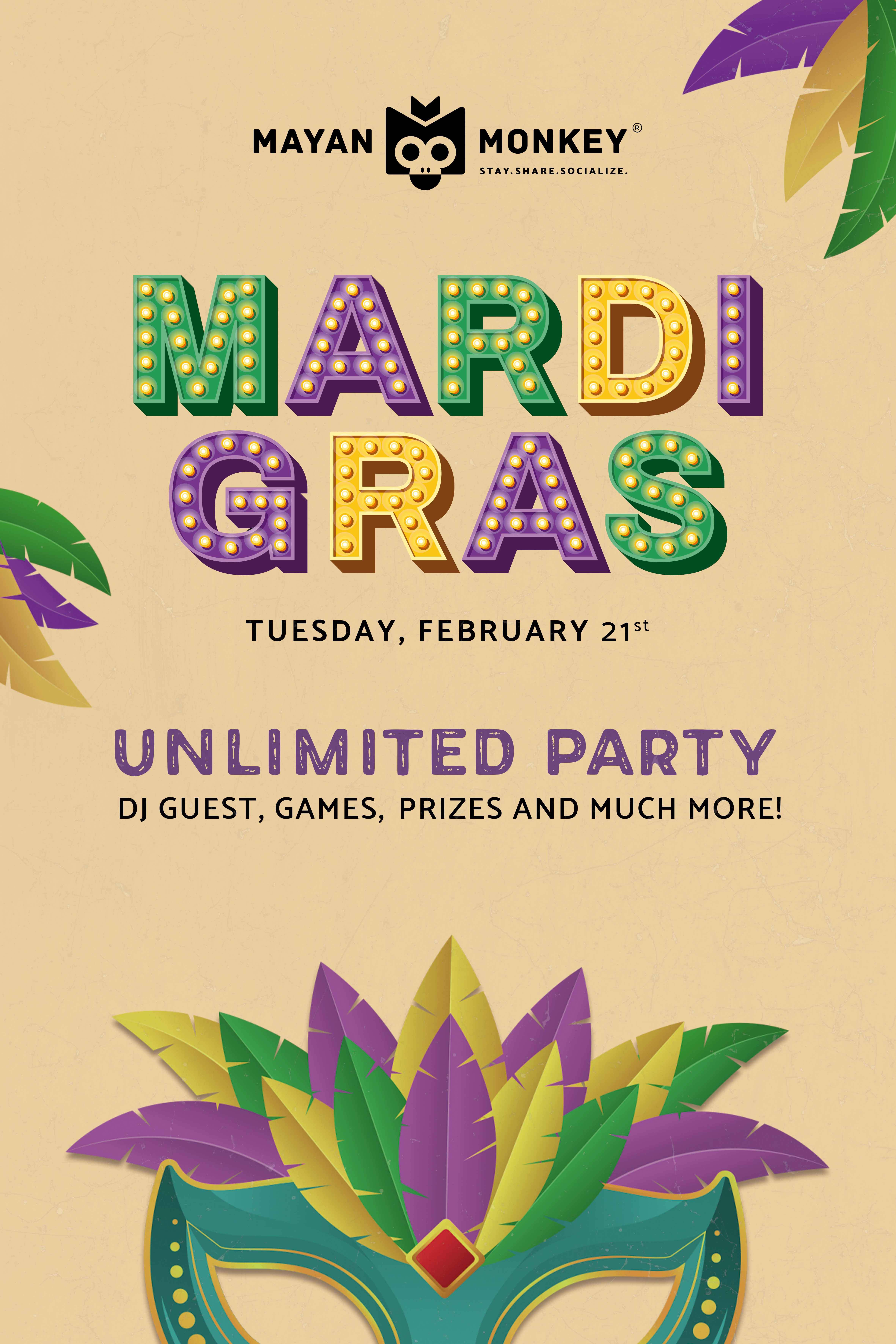 Schedule
Mayan Monkey Cancun: 12 – 7 pm
Mayan Monkey Tulum: 12 – 7 pm
Mayan Monkey Los Cabos: 6 – 12 pm

The Origin of Mardi Gras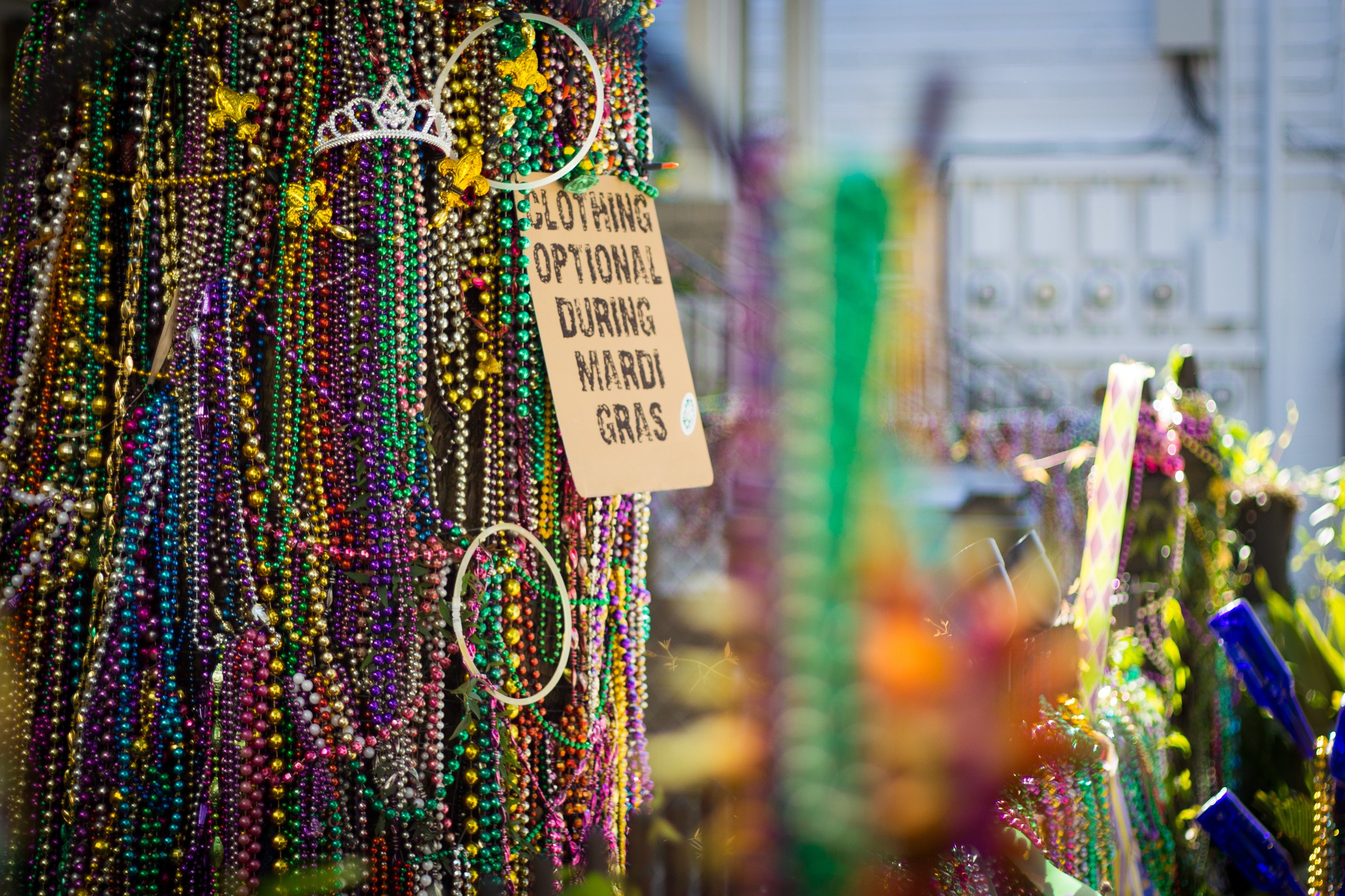 In order to talk about the beginnings of this celebration we will have to travel back in time to the Romans, in ancient times this day was celebrated for spring and fertility in Rome. It all began with a parade with large amounts of food and drink offered by the religious leaders of the time.
Thanks to the help of a French-Canadian named Pierre Le Moyne, a small camp was organized some 97 km downriver from New Orleans, and he named it Point du Mardi Gras. This is how  this great parade of many years passed into the hands of the United States as one of the most representative festivities of February.
Carnival in the World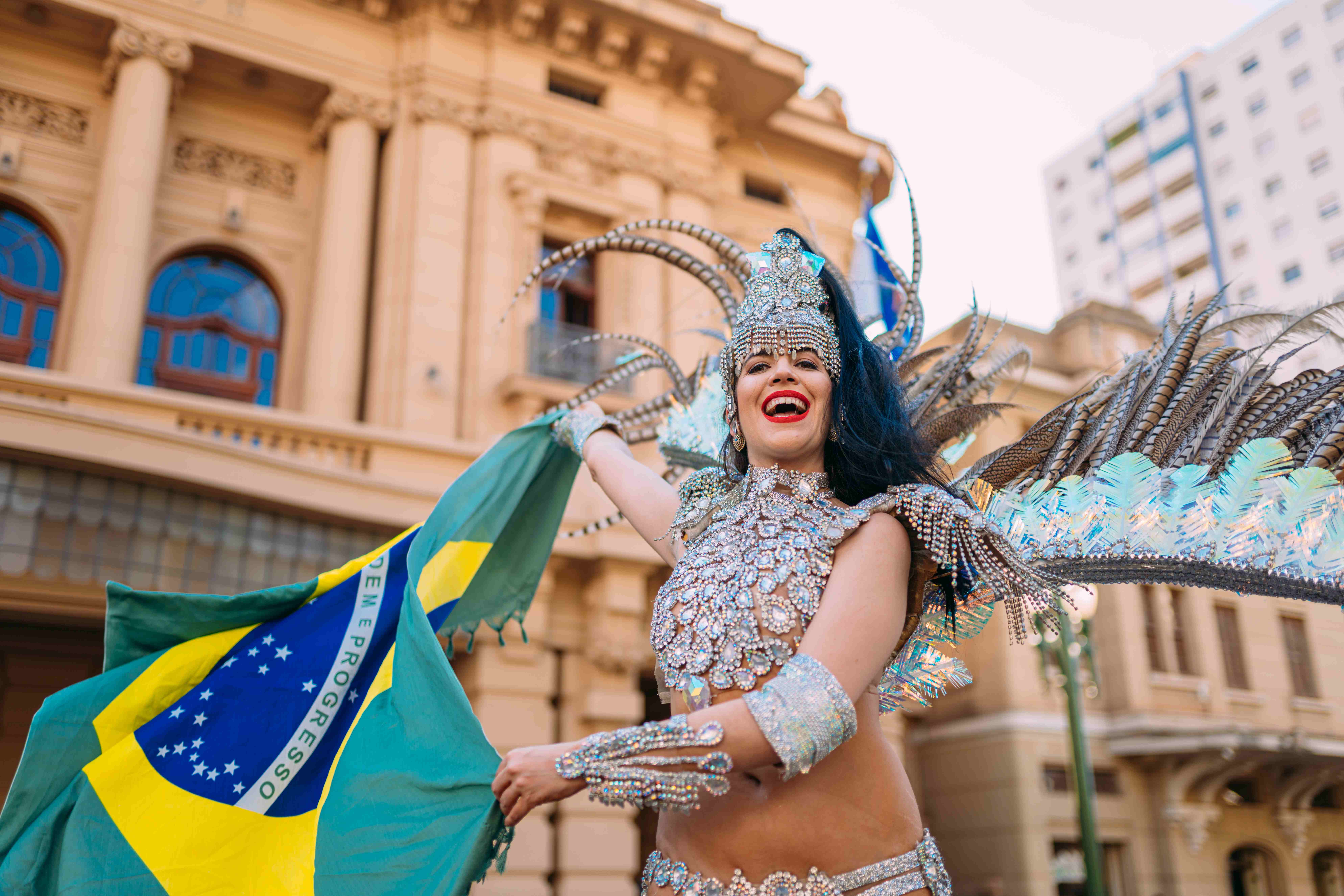 Carnival is a very cool party because it carries with it the famous saying "anything goes". That is, any form of social behavior is welcome, as long as it doesn't hurt anyone. What it means pure fun and unlimited happiness!
Some of the most popular countries that celebrate this day are
London: Here the name changes to a more fun one to Pancake day, it is only customary to give a spectacular parade but with much more sugary foods such as cakes.

Sydney: The parade is a cross between Mardi Gras and a celebration of LGBTQ Pride. Currently, you can find parties and other events that honor the community here.
Rio de Janeiro and Mexico: Latin American countries dominate the theme of carnivals since Latin music and vibes make all the people of the world enjoy the best parade surpassing other countries.
Experience the best Mardi Gras party at the best hotel in Mexico with the opportunity to discover the fun of one of the most exciting celebrations in the world with us. To find out more about our events, hotels & trips, follow us on our social media and website.