Tulum is one of the few places that lies between the jungle and the beach on the Caribbean coast of Mexico, known to many as the Mayan city. If you have already read about this site, you will know that it is a well-known tourist destination and the magical environment offered by the restaurants, bars, archaeological zones, cenotes or culture is something unique in the world.
When we want to visit another place, one of the main worries that is generated is not having enough time to explore all the spaces that we want to know, which is why we have prepared this small tourist guide for you.
Budget Restaurant: Liefs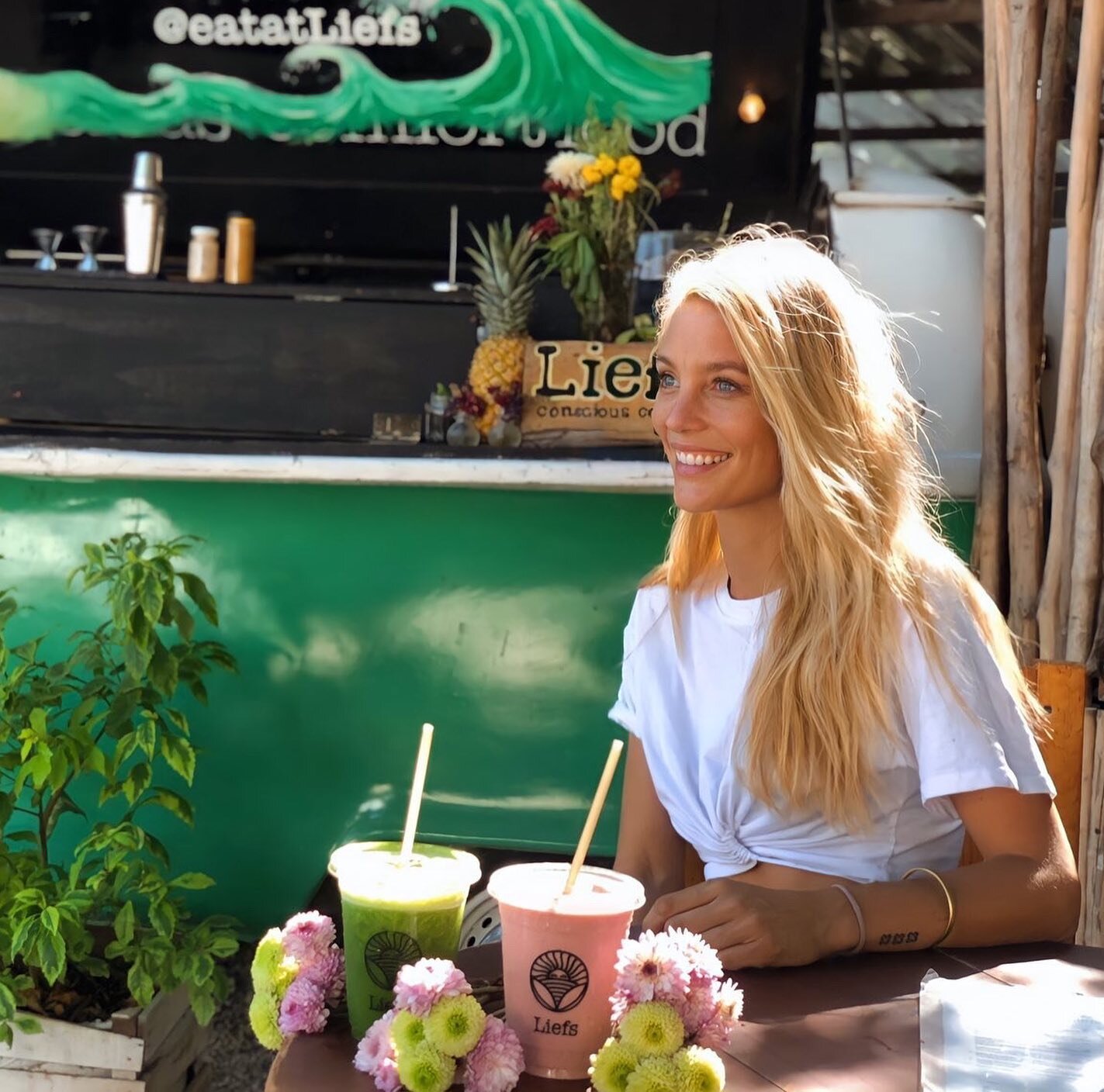 Address: Av. Coba 107, 77760 Tulum, Q.R.
Timetable: Mon-Sun: 9:00 am – 6:00 pm
Budget: $13 USD / $250 MXN
It is a vegan restaurant, which has a very cozy outdoor space and delicious food. It is perfect for people who love milkshakes, cereals, sandwiches and healthy food.
Selfie Spots: "Follow that dream" sign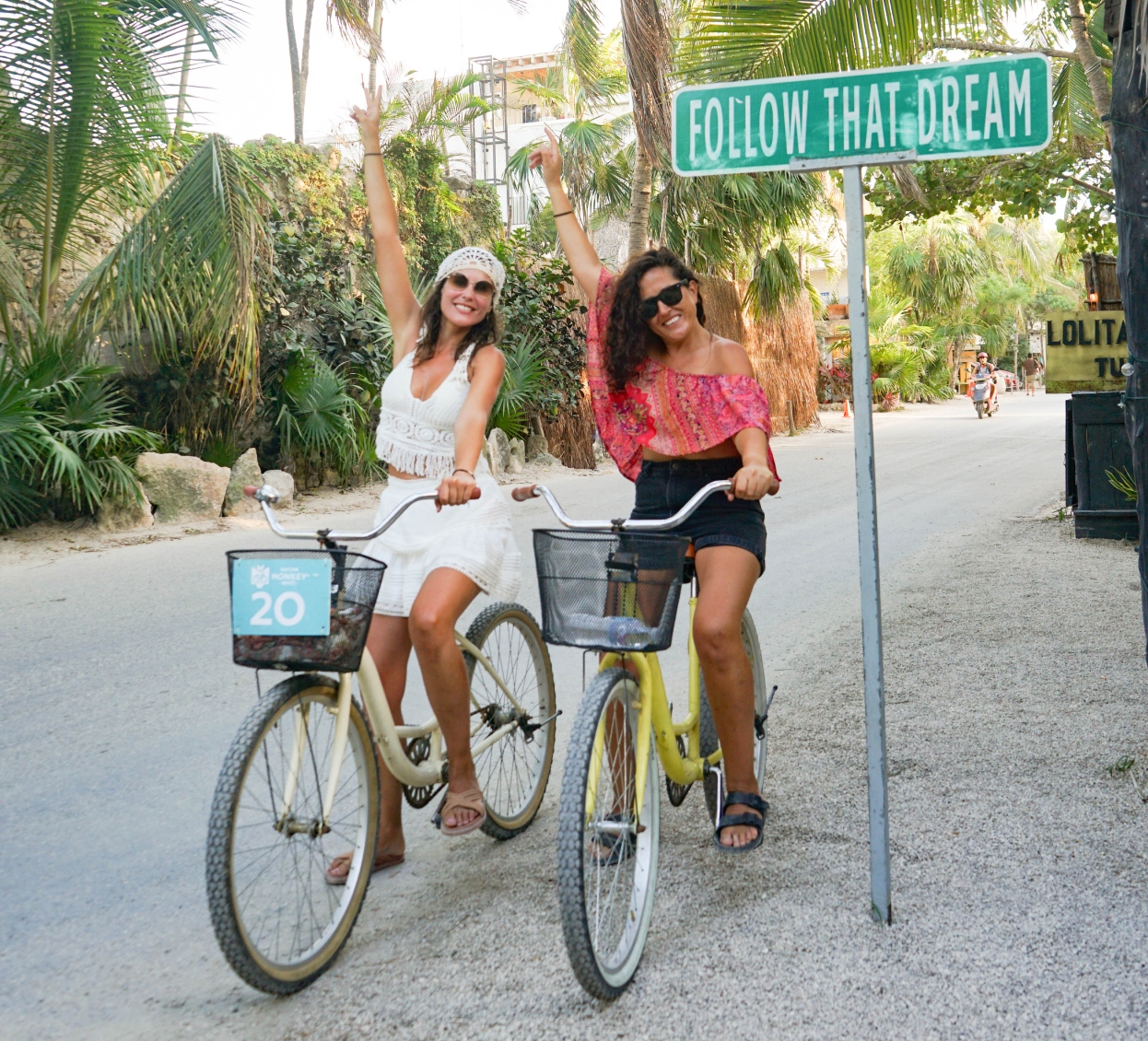 Address: Carr. Tulum-Boca Paila km 8.5, Tulum Hotel Zone,
Schedule: Indefinite
A great message embodied in a sign that says "Follow that dream", which in Spanish means "Sigue ese sueño". Thousands of tourists have taken photos in this incredible place and although it is a small spot, it is very special for travelers.
Archaeological Site: Mayan Ruins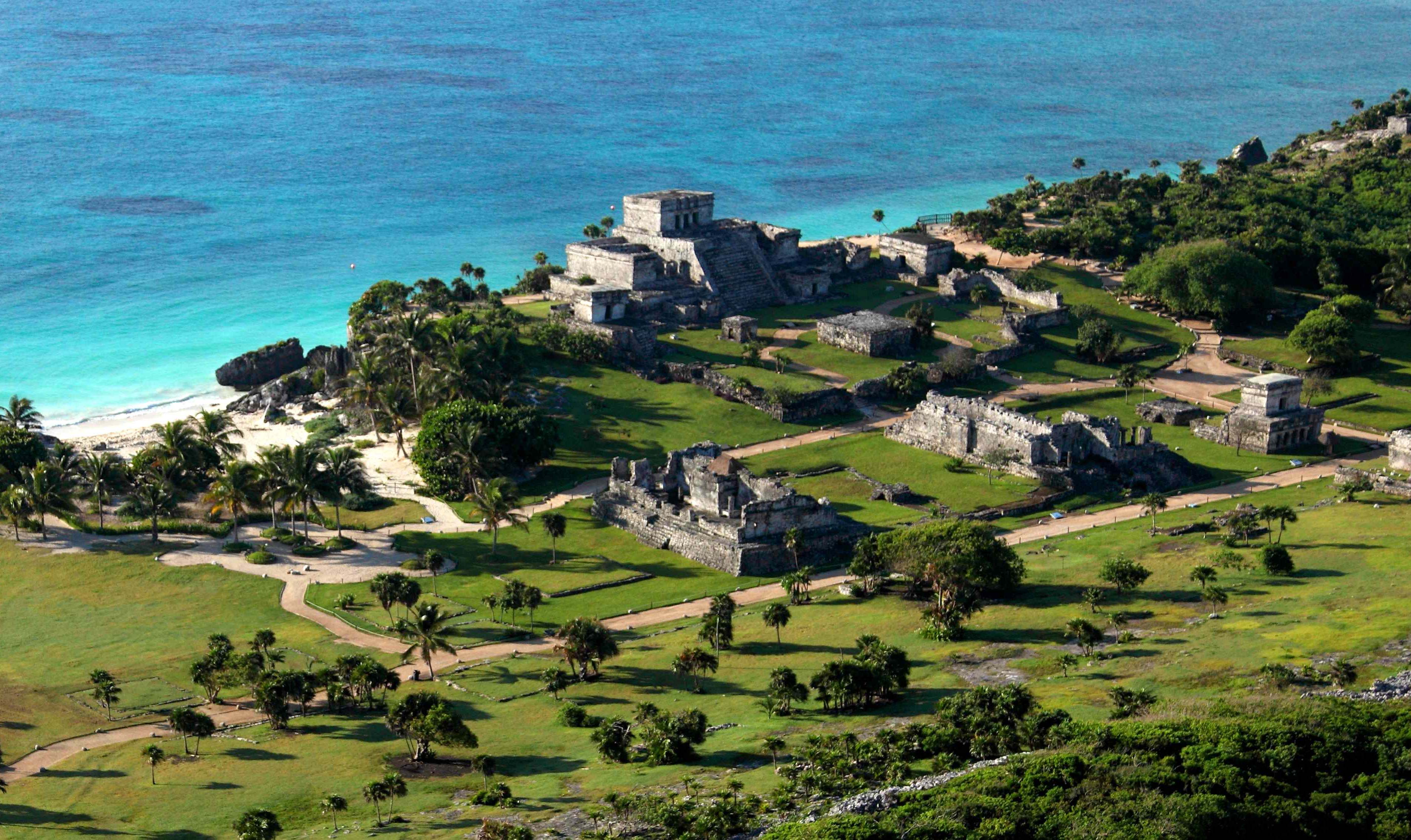 Location: Federal Highway, Cancun – Chetumal Km 230,
Schedule: Mon-Sun 08:00 am – 4:00 pm.
Entrance Cost: 3 – 4 USD / 60 – 80 MXN
This is the main reason why this region is known, the ruins are an archaeological site with a privileged location facing the Caribbean Sea and is really one of the wonders of Tulum. You can find important Mayan constructions, incomparable landscapes and one of the most beautiful beaches of the city. To enter this place you can take a tour or go directly to the archaeological site.
Bar Night Club: Funky Burrito Garden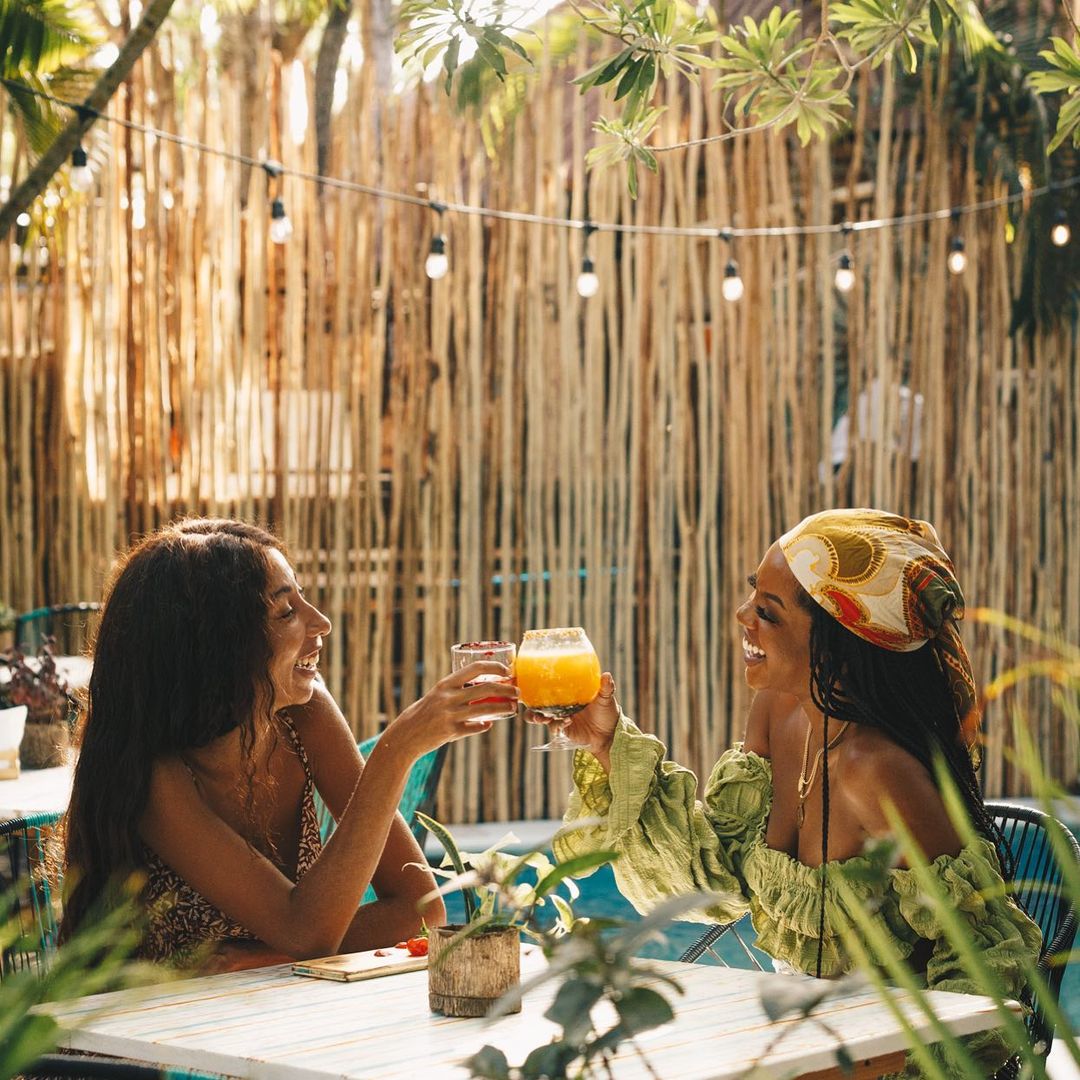 Location: Tulum-Boca Paila Highway Hotel Zone Km 7.777,
Schedule: Mon-Sun 09:00 am – 09:00 pm
Budget: 20-25 USD / 400-500 MXN
The atmosphere of Funky Burrito Tulum allows its guests to relax and immerse themselves in the best atmosphere that Tulum has to offer. The cocktails and the service of this place are the highlights, so we recommend you go with your friends.
Tourist Attraction: Beaches and Hotel Zone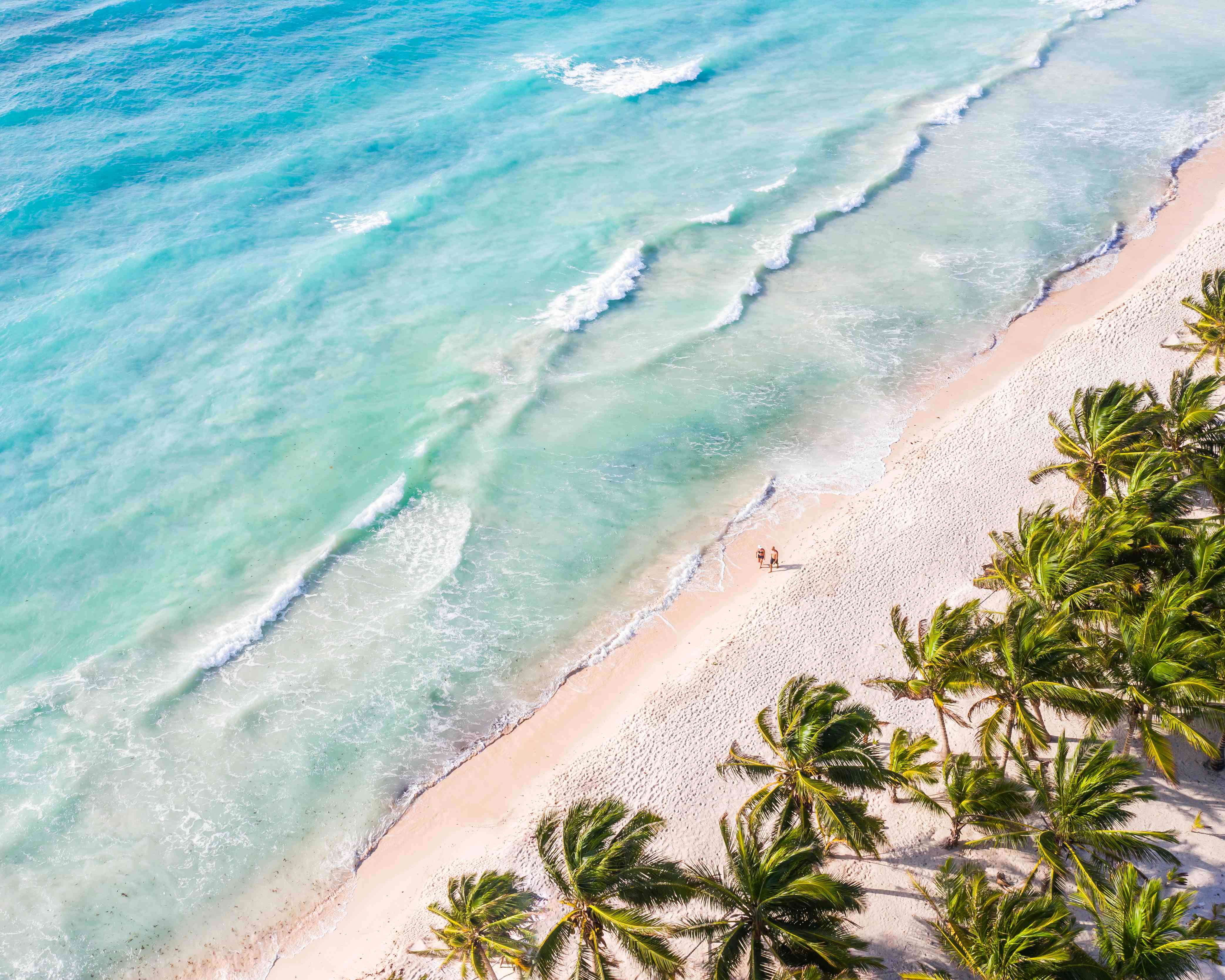 Address: Hotel Zone, Tulum
Schedule: Indefinite
To go to the hotel zone you can choose 3 options, rent a bicycle, take a taxi or a colectivo, which are local buses with cheaper tickets. Tulum is an extremely accessible city for pedestrians, Avenida Cobá has a wide sidewalk from the intersection with the main avenue to the entrance.
A remarkable experience of the place is that while you walk you will be able to notice incredible photographable spots, souvenir shops, restaurants and bars with the tropical bohemian vibe that highlights the city.

Shopping: Main Avenue of the Center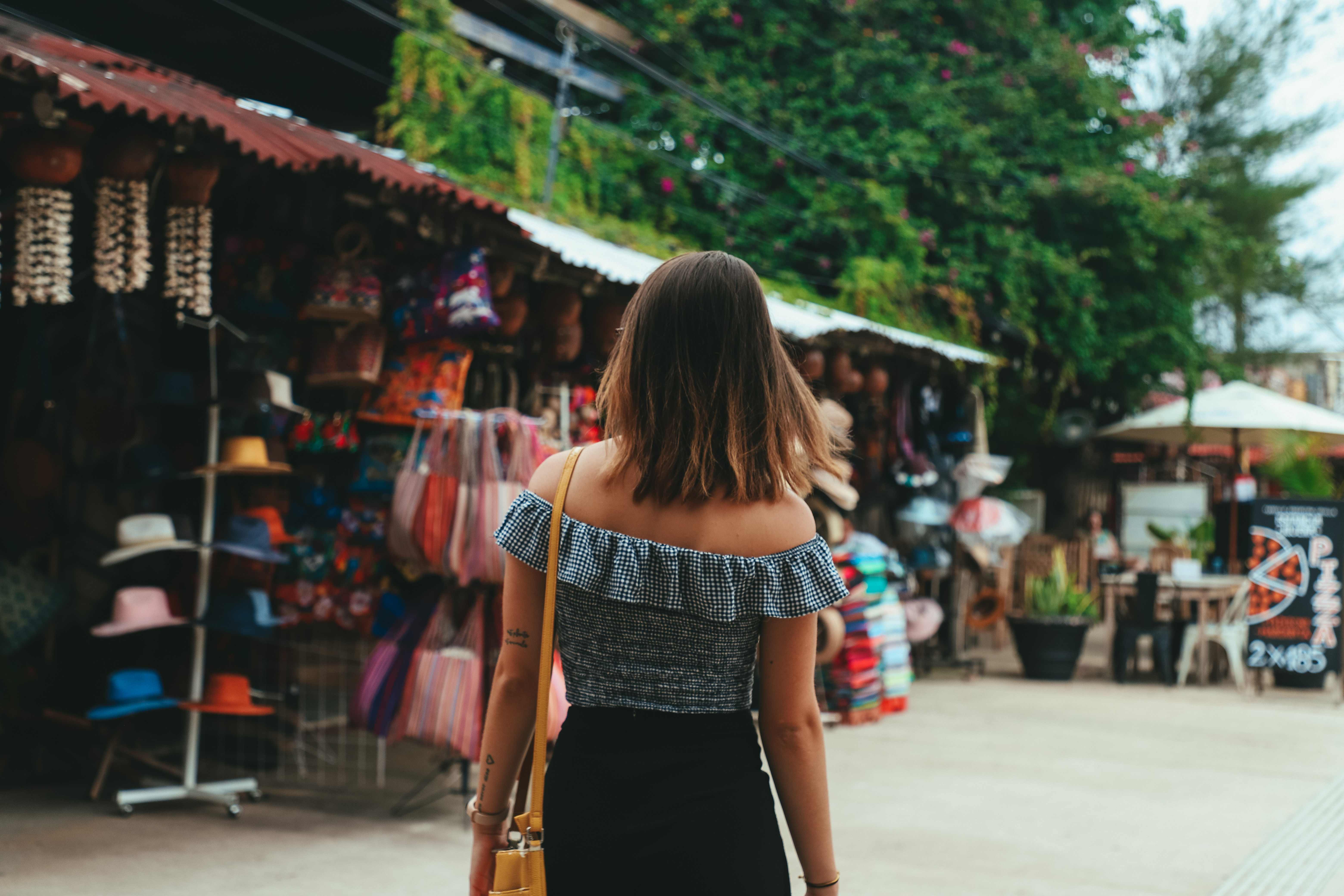 Address: Tulum, Downtown
Schedule: Mon-Sun 08:00 am – 7:00 pm.
The best place to buy is on the main avenue of the Center, since it is where you will find the largest number of shops, clothing options and souvenirs. In the Hotel Zone you can also find a variety of shops.

Tourist Attraction: Cenote Gran Calavera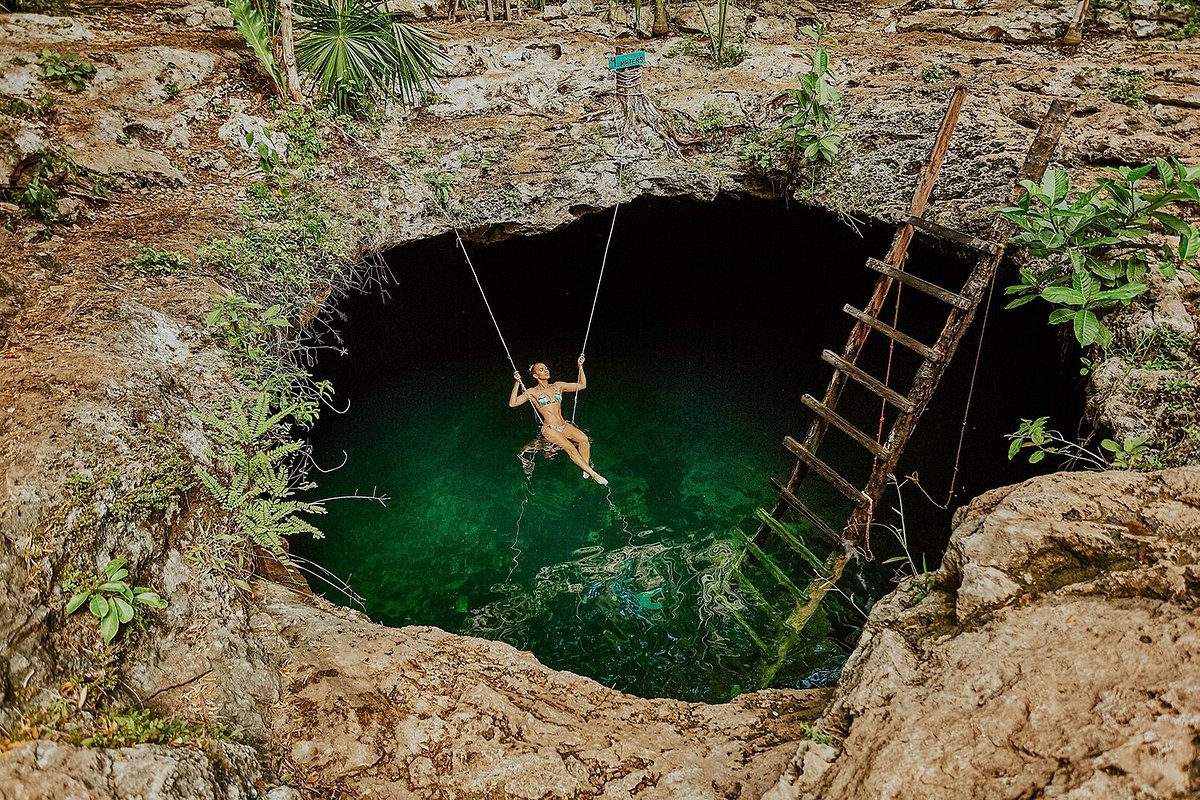 Address: Tulum-Boca Paila Highway Hotel Zone Km 7.777,
Schedule: Mon-Sun 09:00 am – 09:00 pm
Budget: 5 – 10 USD / 100 – 200 MXN
The cenotes are characteristic places of this city, they are pools formed naturally by the years and in Tulum there are thousands of them. This site is one of the best, it is a skull-shaped cave filled with crystal clear water and a perfect swing for photos.

Now that you know everything about this area of Tulum, make your reservation now and enjoy the best hotel in the city Mayan Monkey Tulum.