December in Mexico is one of the most memorable days of the year to gather with friends and family, while enjoying pleasant evenings together with special dinners and parties.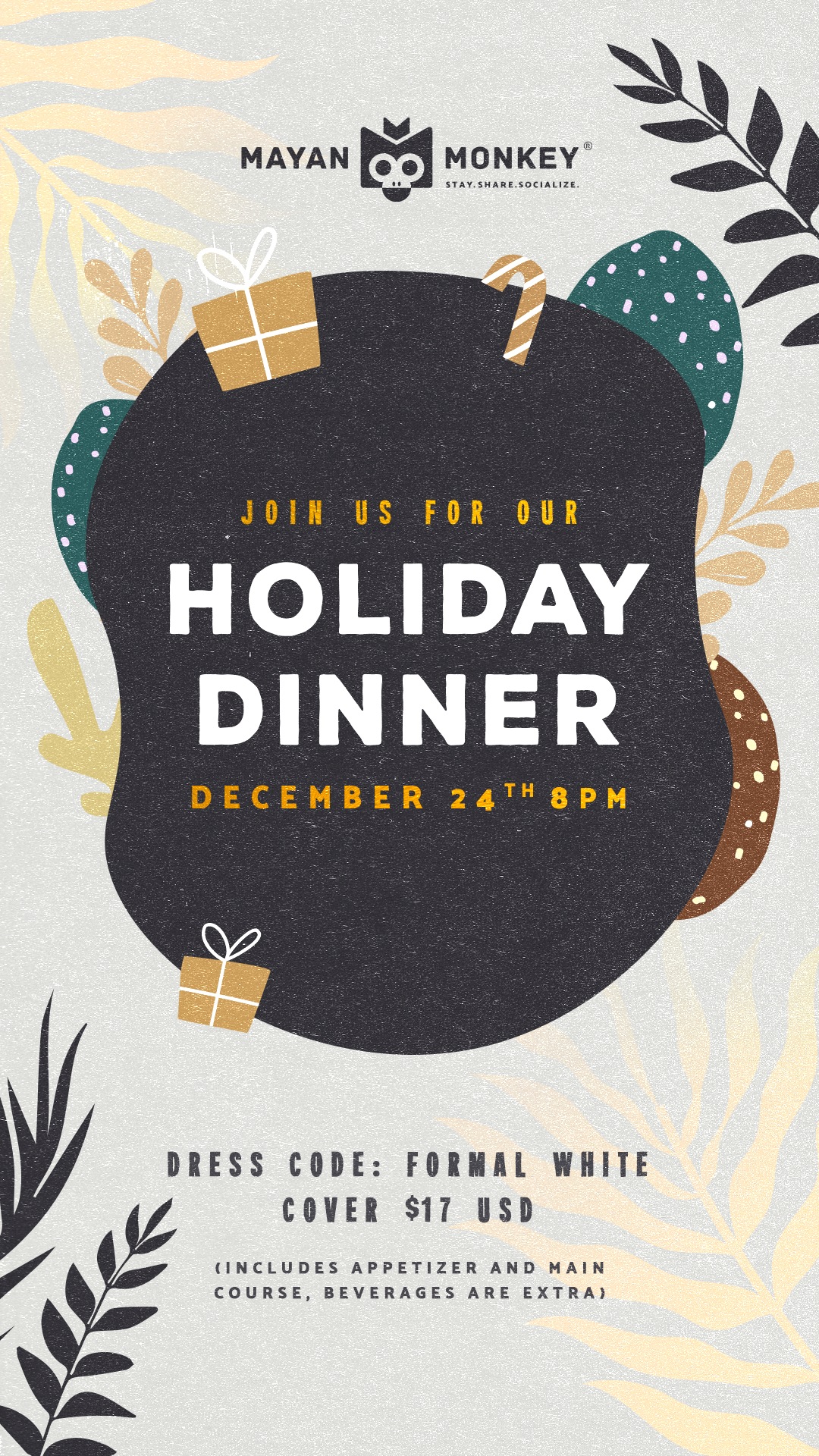 Join the Holiday Dinner, on December 24 at 8 pm with a cost of 17 USD and enjoy this great night together with world travelers.

This year Mayan Monkey offers all world travelers a special Christmas menu! which will include a wide variety of typical Mexican dishes of the time and an unforgettable party. To celebrate with travelers from all over the world! This will be organized in the three locations in Mexico: Cancun, Tulum and Los Cabos. With a white formal dress code.