Year after year Cancun is one of the cities chosen to vacation by national and international travelers, due to the extensive list of attractions and tourist places that they offer: aquatic activities, Mayan archaeological sites, adventure or entertainment  tourism for all types of public.

Although this tourist destination is recognized in the world for its fascinating, you will be surprised by all the experiences you can have in Cancun.
That is why we have created for you a Cancun Tourist Guide 2022.
Touristic attraction: Playa Delfines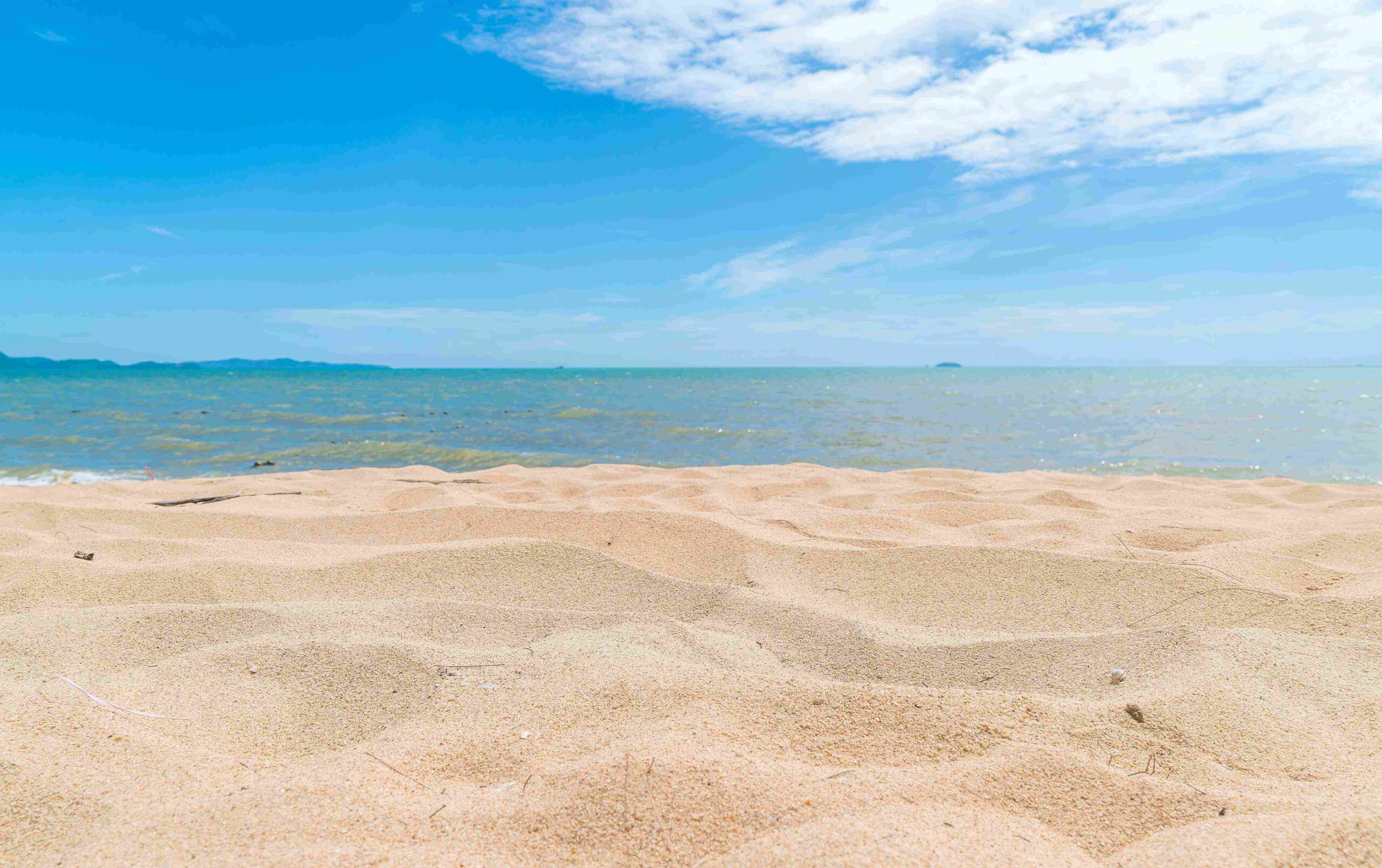 Address: Punta Nizuc, Km 18 – Cancún 335, Zona Hotelera,
Schedule: Indefinido
It is one of the most recognized beaches in Cancun for its impeccable crystalline and colorful sea. It is perfect for water activities such as surfing, since this site has high waves.
Budget Restaurant: Los Chachalacos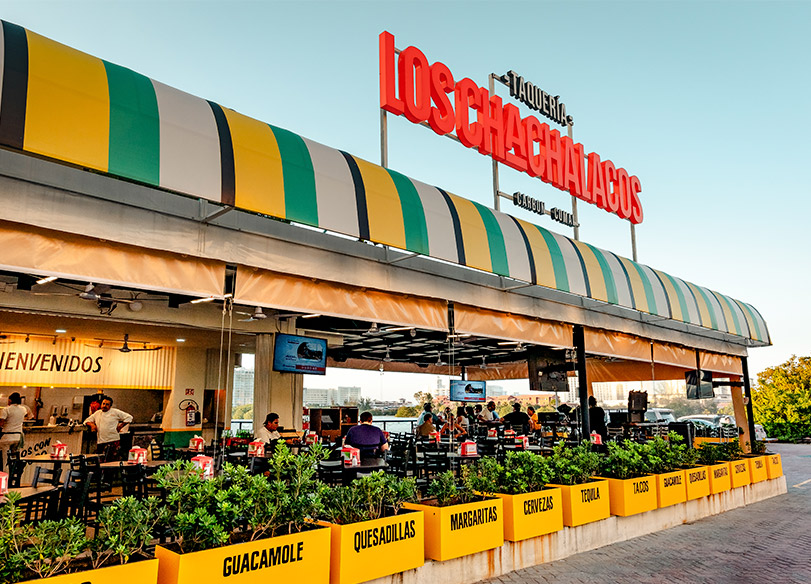 Address: Boulevard Kukulcán, Km 9.5, Zona Hotelera.
Timetable: Mon – Sun 14:00 pm – 2:00 am
Budget: 5-13 USD – 100-250 MXN 
This place is a Mexico City-style taqueria, popular for the quality and unique flavor of the tacos and dishes they offer their guests. If you want to taste the gastronomy of this country near the hotel zone and at a good price, Los Chachalacos will be your best option.
Bar/ nightclub: Señor Frog's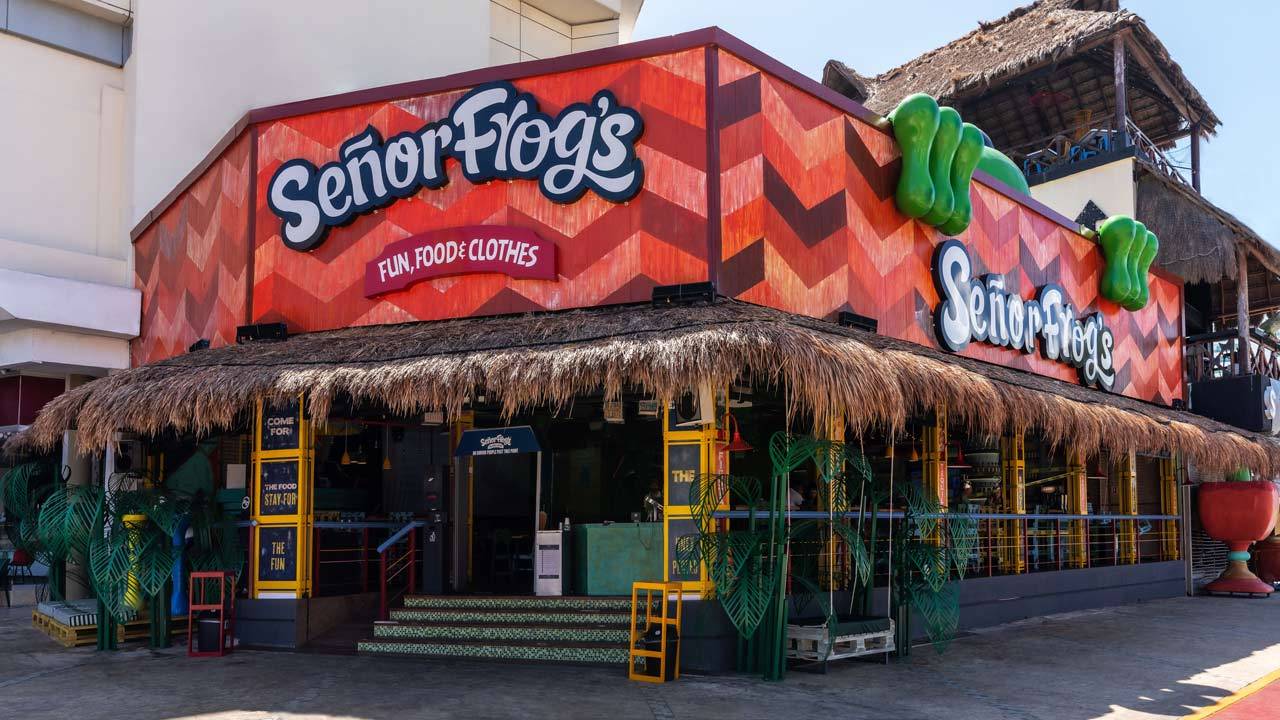 Address: Blvd. Kukulcan, Km 30, Zona Hotelera
Timetable: Mon-Sun 08:00 pm – 03:00 am.
Budget: 110 – 130 USD   —  2200 – 2300 MXN
The Señor Frog's concept combines fun and flavor. This place may seem like just another restaurant in the hotel zone, but it is not. People choose it for its great party nights, fun and unique atmosphere. Here you will not only enjoy delicious food, but also competitions, games, live performances and music.
Archaeological site: Mayan Museum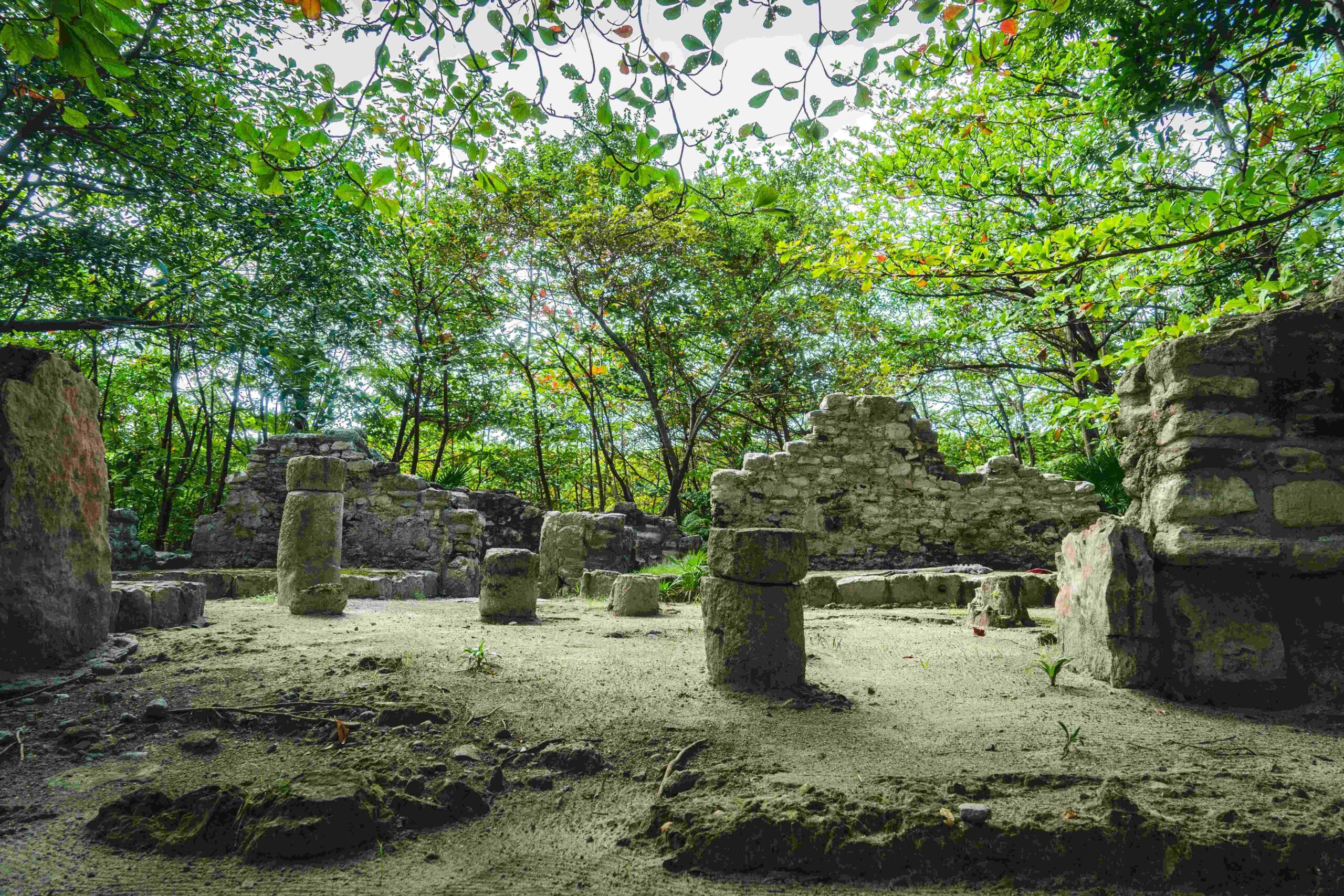 Address: Kukulcan, Km 5, Zona Hotelera
Schedule: Mon Closed. Tues – Sun 09:00 am – 06:00 pm.
Cost: 5 -7  USD  –   85 – 120 MXN   
The Mayan Museum is the most valuable museum piece in the City of Cancun, it has a vanguardist architecture that respects nature. Here they keep important works and collections from Quintana Roo, Chichén Itzá, Palenque and more. What is surprising about this place is that it houses one of the oldest Mayan ruins in the area called 'San Miguelito'.

Shopping: La Isla (Commercial Plaza)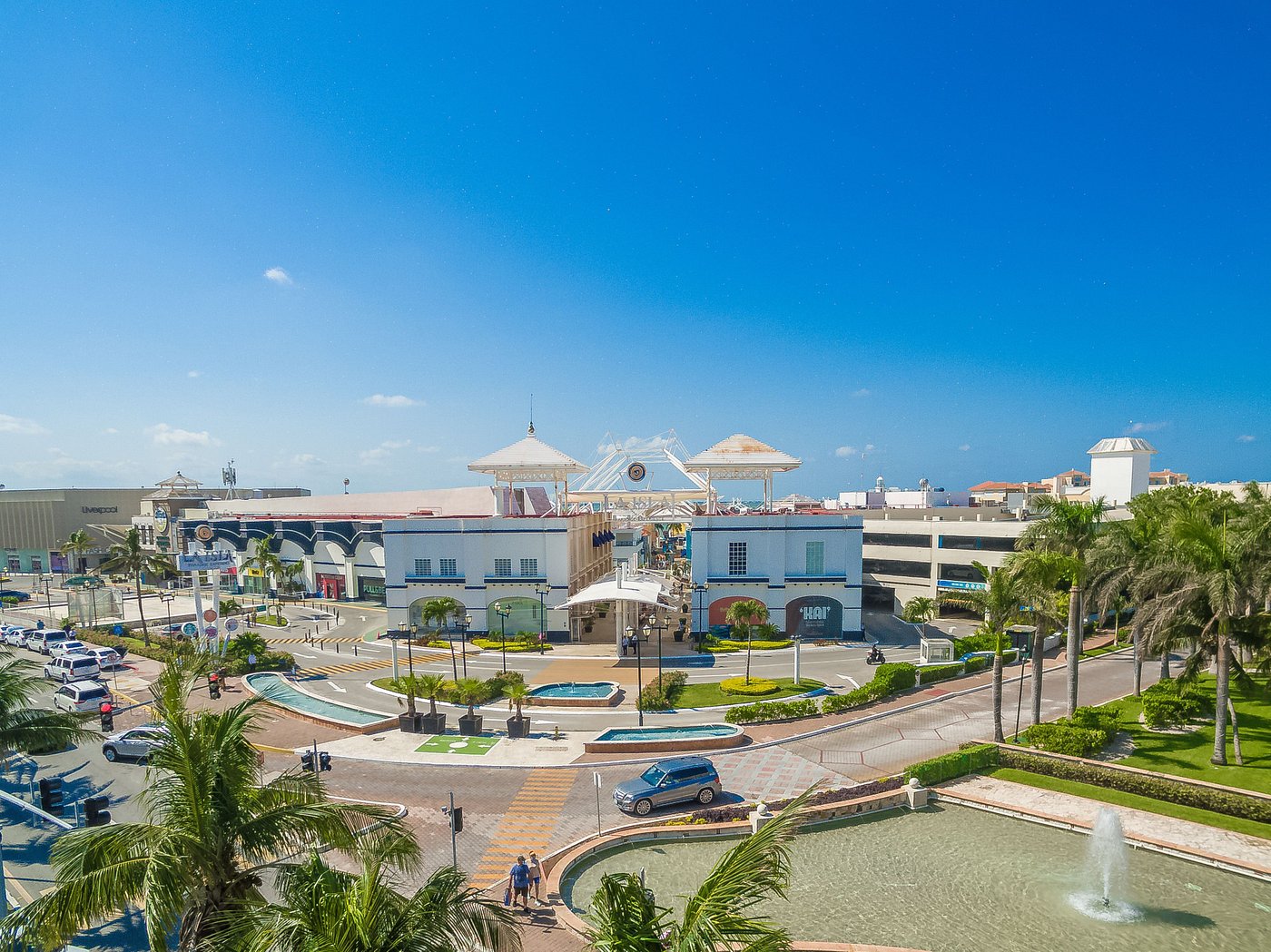 Address: La Isla, Zona Hotelera, Cancún,
Schedule: Mon-Sun 8:00 am – 9:00 pm
Budget: indefinite
The most popular shopping center in the hotel zone, with more than 200 stores, restaurants and entertainment attractions, scattered throughout a unique architecture and design of water channels. This square is divided into two stages, so you will have many possibilities to buy what you need.
Touristic attraction: Cenote Azul
Address: Km 266, Carretera Cancún – Tulum
Schedule: Mon-Sun 8:00 am – 5:30 pm
Cost: 7 – 10 USD –  $140 – 200 MXN
The Cenote Azul is one of the natural wonders of the Riviera Maya and one of the places you cannot miss on your visit to Quintana Roo. Its unique lagoon shape, crystal clear water and its great conservation by the community, gives you the opportunity to swim and relax inside this cenote.

Selfie Spots: El Faro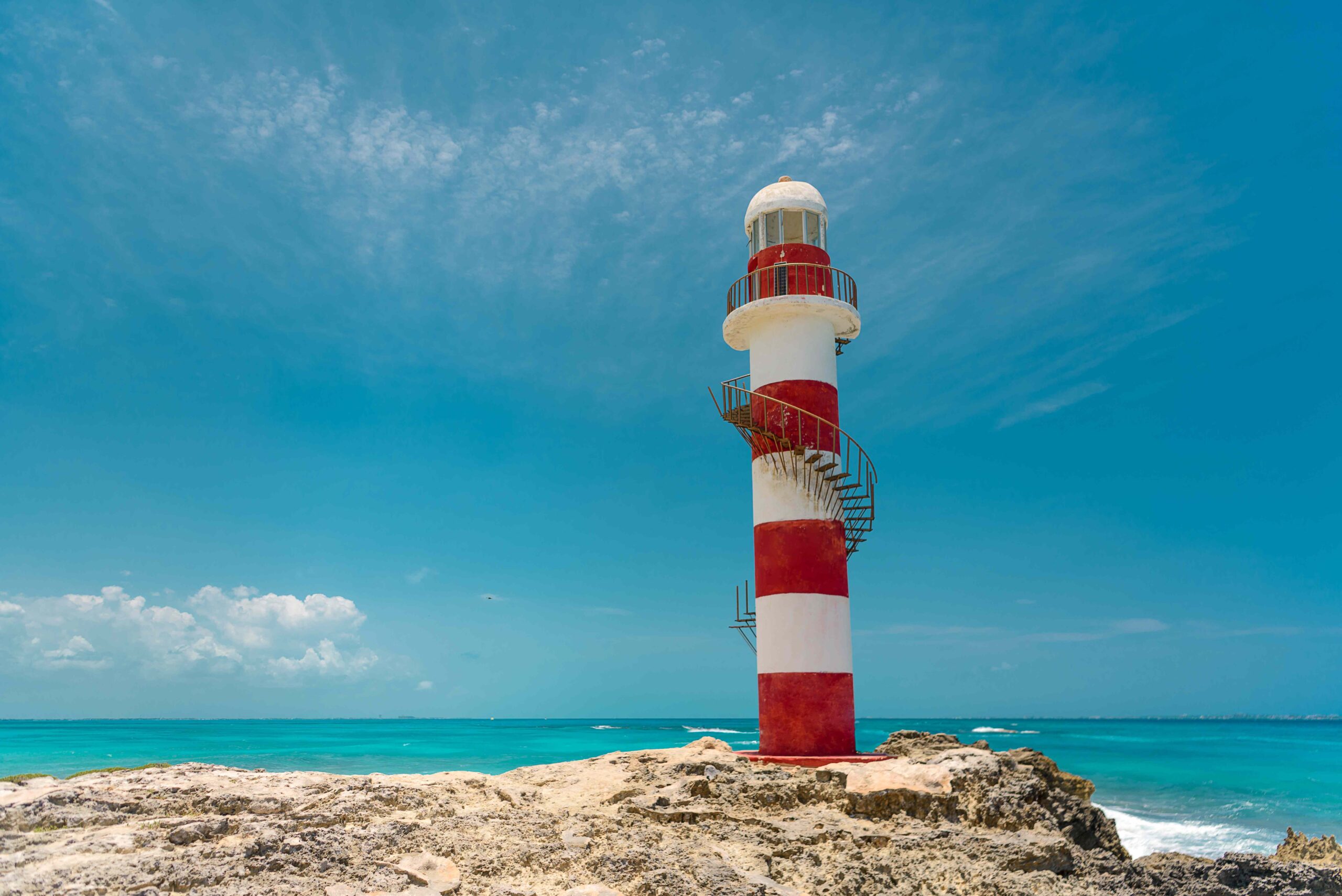 Address: Boulevard Kukulkan, Km.9.5, Zona Hotelera,
Schedule: Indefinido
Cost: 0
To discover the Cancun Lighthouse, you must go to Playa Caracol and walk about 10 minutes towards it. This site is not an elapsed place, so it is considered one of the best places to take pictures. Discover one of the best views of the city.
To find out about the different activities and tours you can do in Cancun, visit our website and book now your stay at Mayan Monkey, the oasis for travelers and digital nomads.