We are almost halfway through the summer and many travelers or tourists have already prepared to go on vacation to the best places to explore, learn, tan and relax, however there is a set of clothes that does not go unnoticed by women when they think of sun, beach or pool. We are talking about the bikini and clearly this iconic garment cannot be missing in the equipment.
We have a surprise for you because if you are planning a vacation in the month of July you are about to witness the World Bikini Day (July 5) and what better way to celebrate this event than by the pool with a cocktail in hand at one of the best hostels in Mexico: Mayan Monkey.
World Bikini Day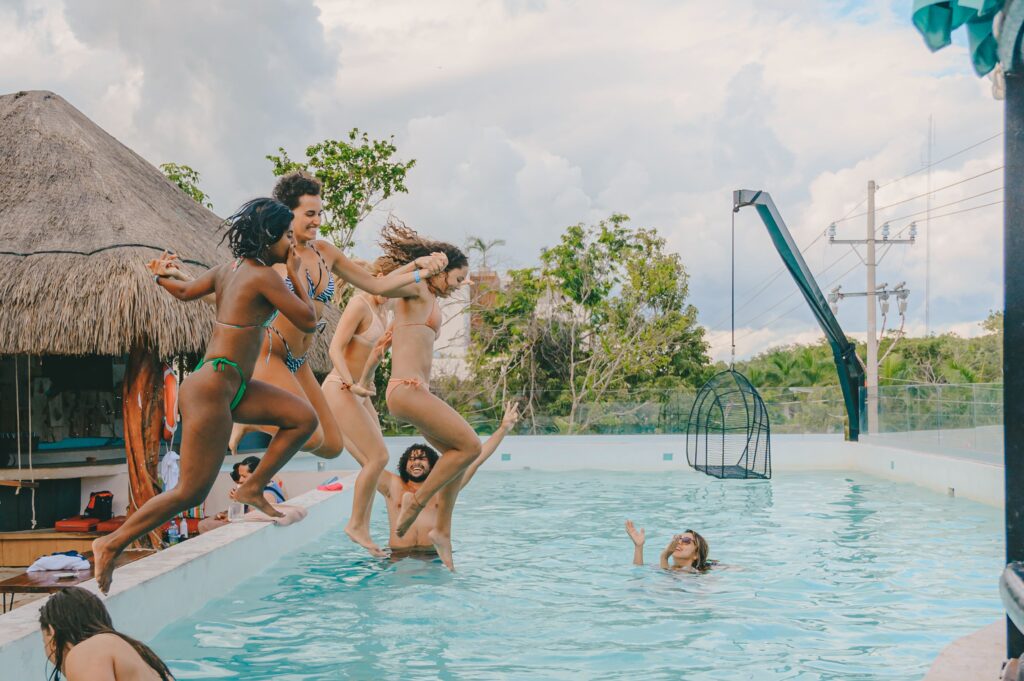 76 years ago this famous piece of clothing was controversial worldwide due to different prejudices of people, Louis Réard, a French automobile engineer, was the inventor of the first bikini in the world.
His creation was important for the whole society because it provoked a change of thought, security & freedom for women, this two-piece garment that left the abdomen and back uncovered, was a challenging idea for women and people of that time, however great artists of the time: Marilyn Monroe as well as Jane Fonda made the change possible thanks to the influence they had with the public.
If you plan to go on vacation to Mexico, you will have the opportunity to find different places surrounded by beaches, good weather to get a tan or facilities with swimming pool included, that's why if your plan is to enjoy this great day in this beautiful country we recommend three locations of the best hostel in Mexico.
Swimming Pools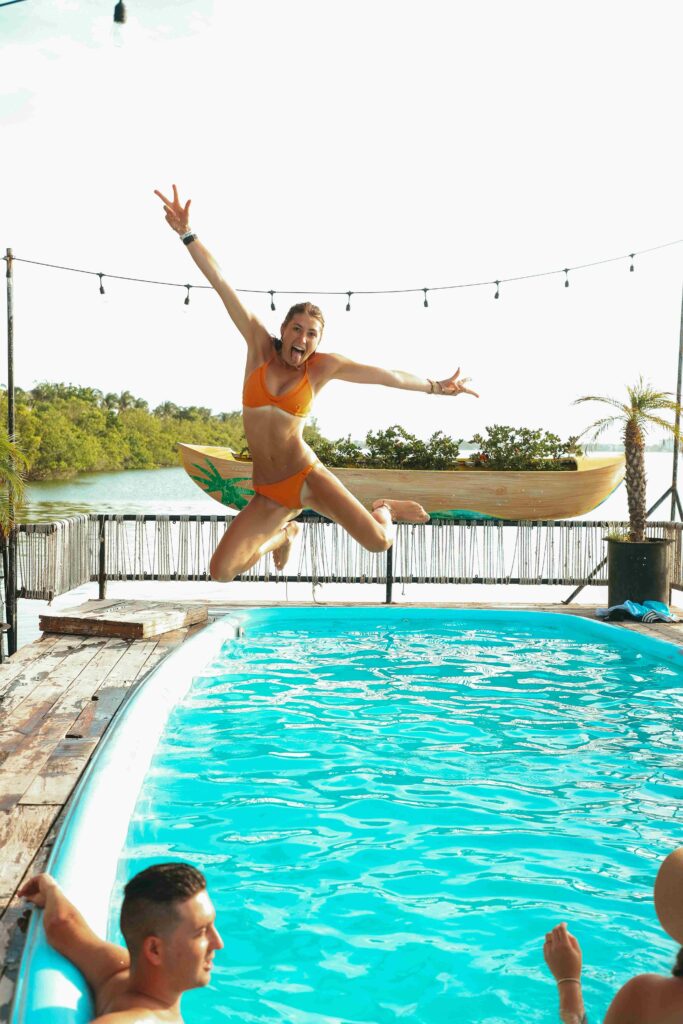 Located in the heart of the hotel zone, you will find yourself in one of the best locations in this city, to enjoy the beach and party areas, the pool of this site measures approximately 20 meters long by 8 meters wide, the best thing about this pool is that it is built on the waterfront, plus you can enjoy the view of the lagoon.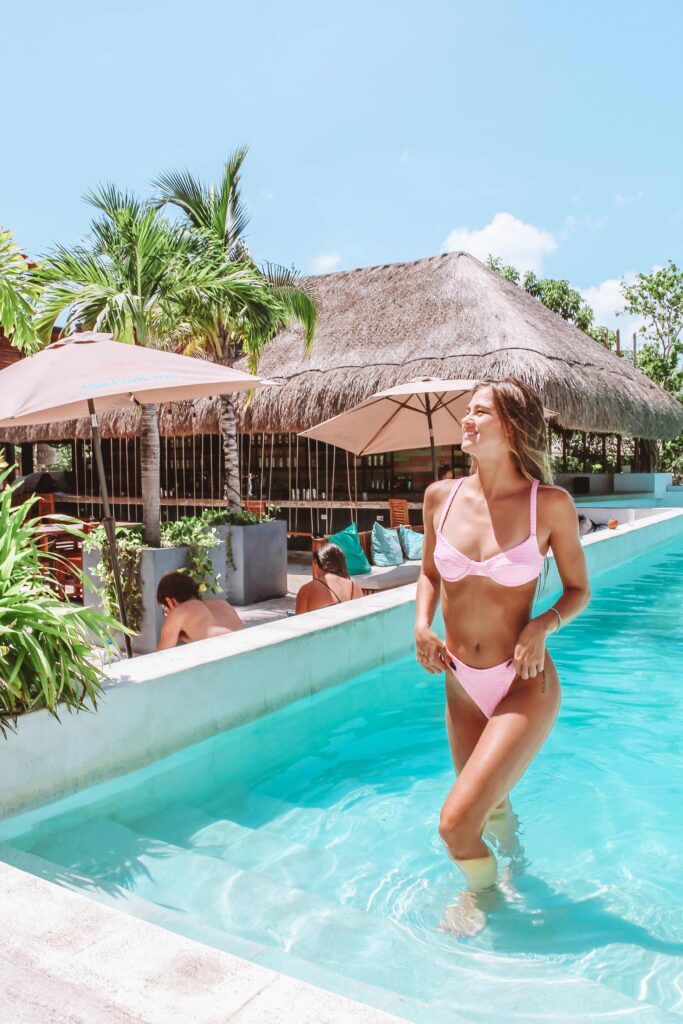 Considered the best of all Mayan Monkey hostels, you can enjoy the pool built on the roof of the hostel with a great view of the jungle, located between downtown and the hotel zone of the most famous Mayan city in the world.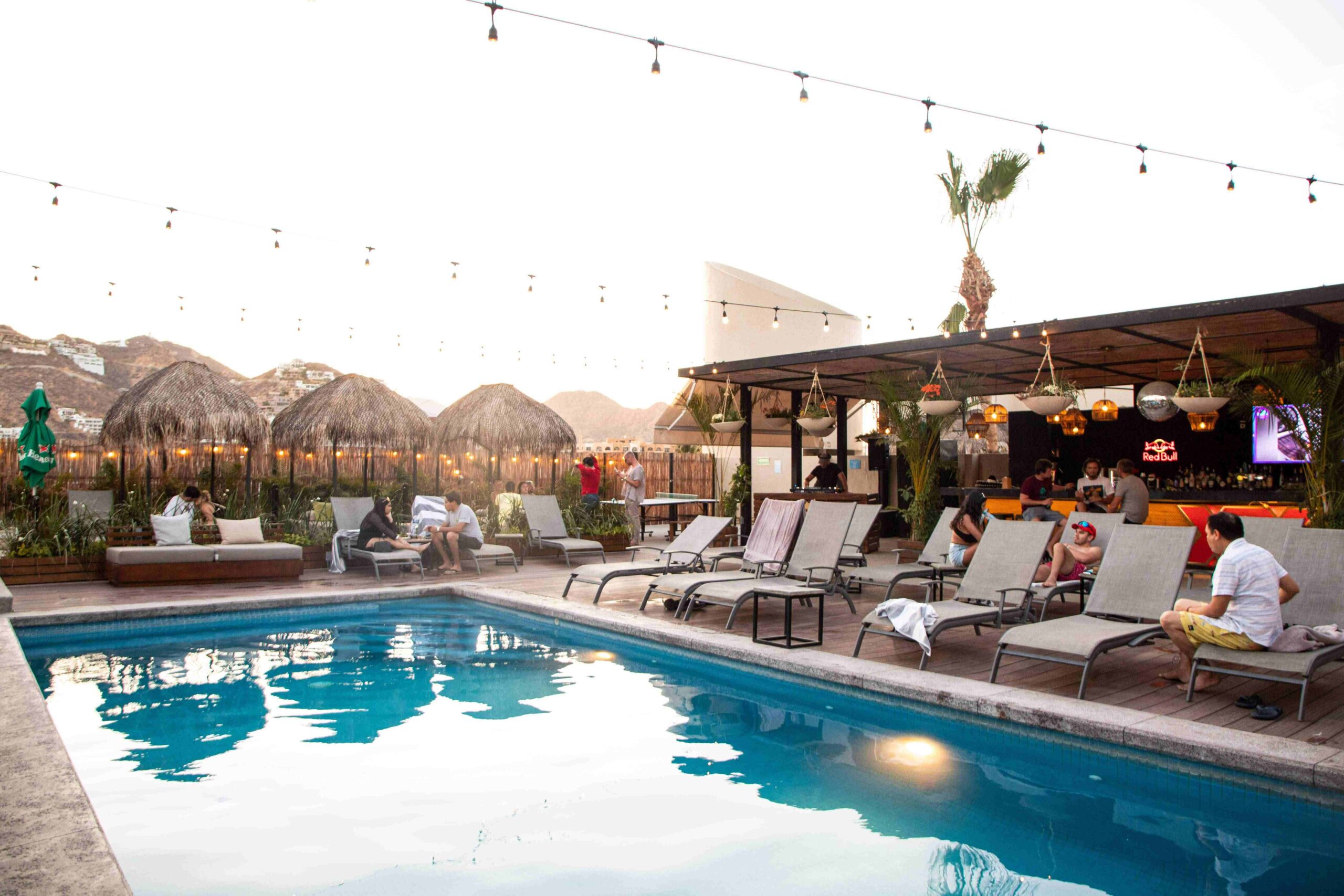 The most recent opening of Mayan Monkey has a lot to talk about, here you will find the best innovations that have been included in their locations, located between downtown and the marina, you can witness the best sunsets and nightlife of this great site, with a totally colorful pool since the artists have put murals around it.
Now that you know the locations and pools of Mayan Monkey the only thing missing to live this great experience is to book your vacation, come and enjoy the world bikini day and live like in paradise in Mexico.