Cancun is one of the most recognized tourist destinations in the world and when we think of this beautiful city, we automatically get images of the beautiful beaches in our mind, if you are a great traveler and looking to feed your passion for the daring, the curious and the interesting activities, most likely it is already in your plans to swim with whale sharks, one of the largest fish in the world in the perfect beaches of Cancun.
That's why here we will give you all the information you need to know about swimming with whale sharks in Cancun.
Whale Shark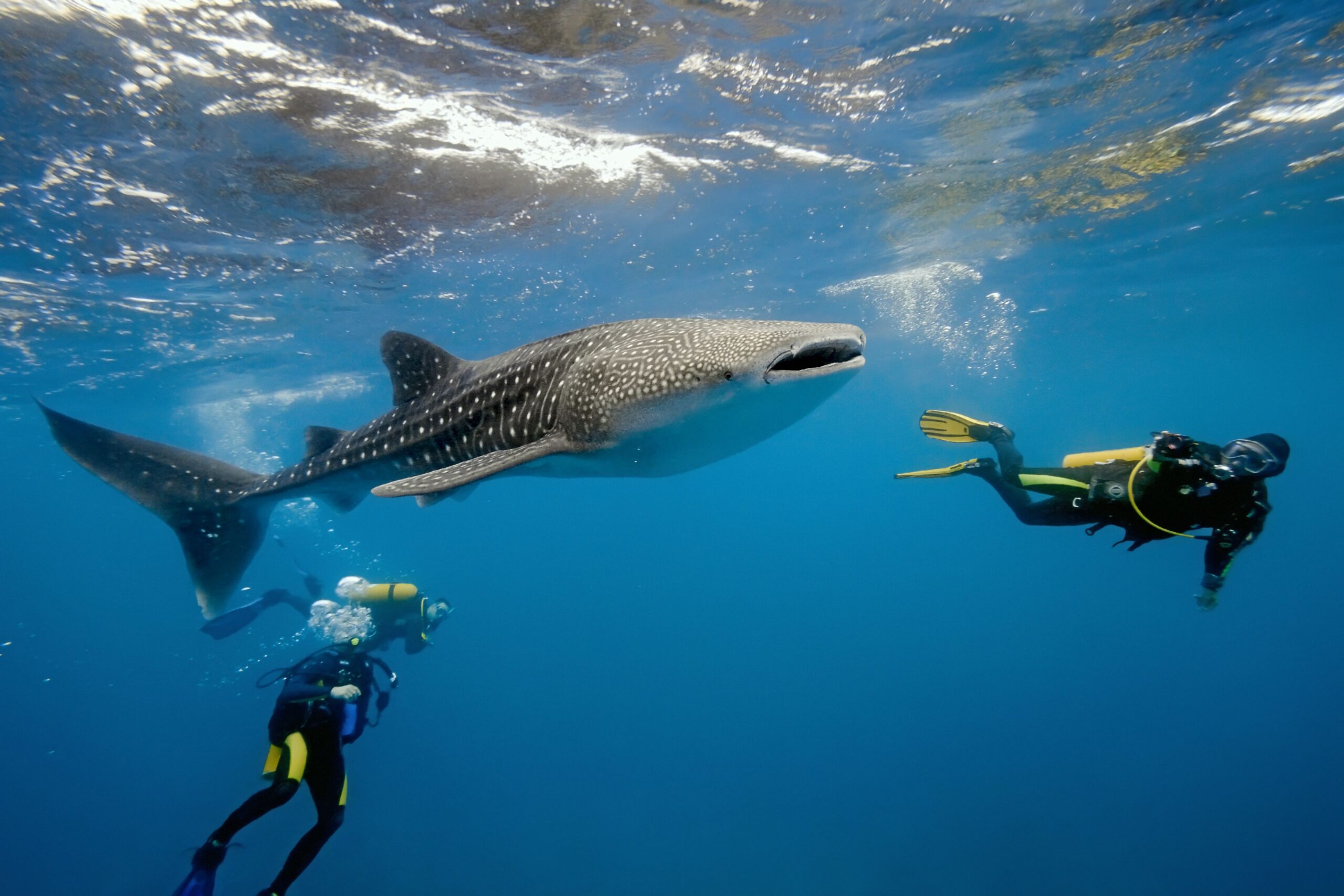 Hearing that you will swim with sharks may sound like something very extreme, since they are considered natural predators, however it is important to mention that we are not talking about sharks that are dangerous for us, the whale shark is considered the largest fish in the world, the size of this spectacular animal is between 10 and 12 meters long in most of them. However, some sharks have been found on different occasions measuring up to 14 meters long.
This amazing shark prefers to approach and swim in warm water, or in different areas where there are outbreaks of cold water in nutrients, since these conditions favor the growth of plankton on which it feeds, so there is nothing to worry about since this animal is very docile and gentle with all travelers who approach it to live the experience of swimming with them. 
Best dates or seasons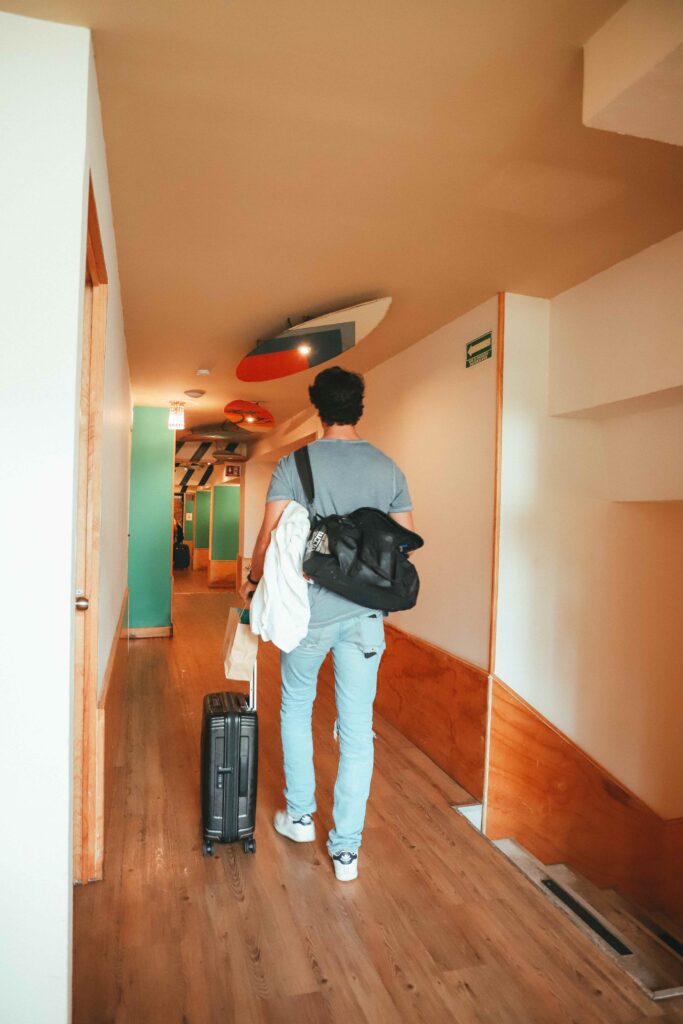 When you decide to go on vacation to this city, you try to choose dates or seasons where you can enjoy good weather. Luckily, every summer the beaches receive a spectacular guest, the whale shark. The best dates or seasons to attend this activity are between the months of June and September. 
These beautiful animals go in search of swimming in warm waters and Cancun has everything necessary to satisfy thousands of whale sharks, that is why the dates or seasons suggested to travelers and adventurers will always make the best dates of the summer, so you can enjoy a warm vacation and a complete experience into the unknown.
What does this activity consist of?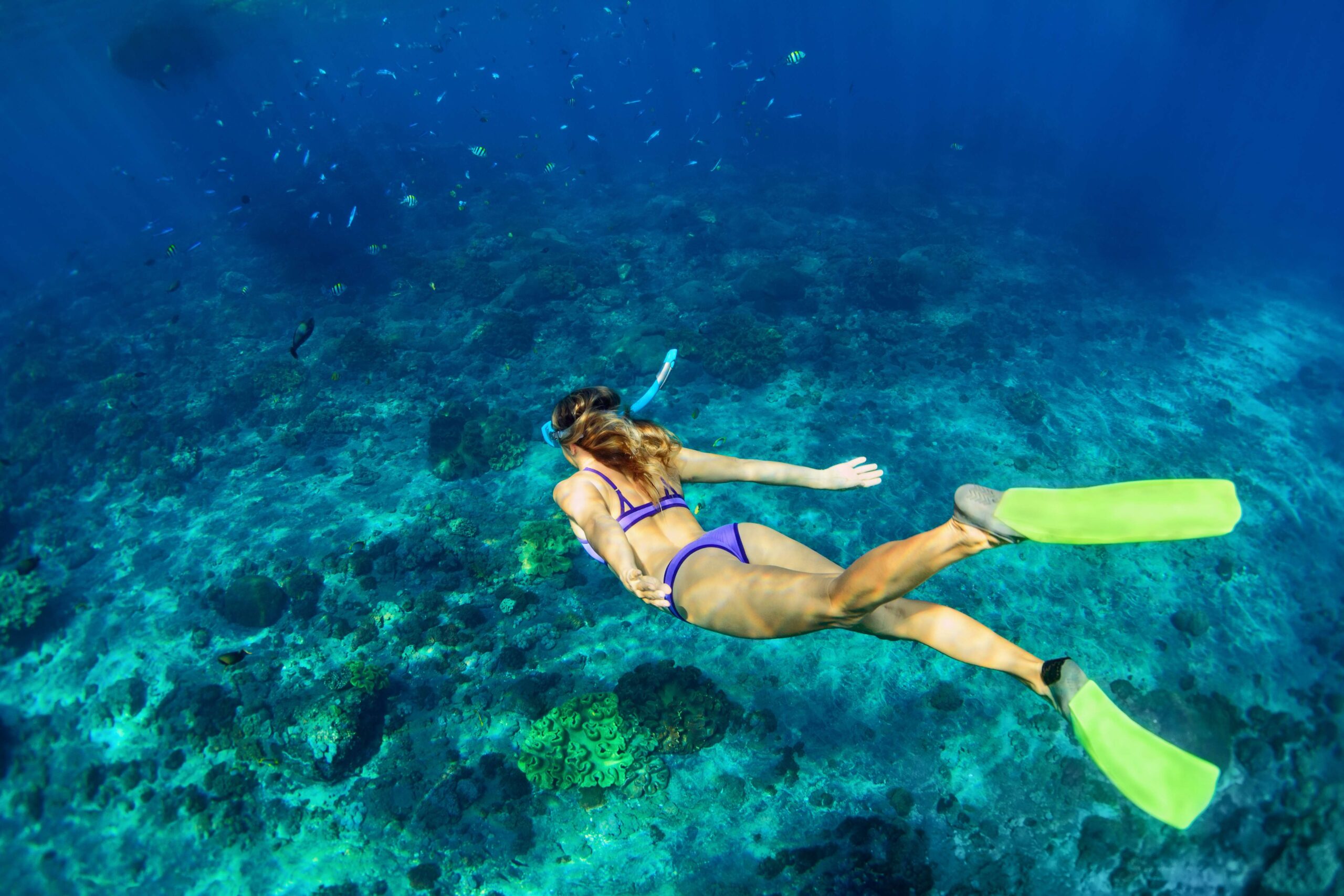 Swimming with the whale shark usually consists of different steps, the first one will be to take the boat that will take you to live this great adventure, in Cancun there are different points or tours that offer this experience, the only thing that could change are different amenities added for travelers. 
The second step will be the trip to the open sea where this species is found to eat or rest. During the journey you will hear great stories and curiosities of this great fish, and you will learn why this great whale shark is so important in the world.
For the third step, when you locate the specimen or specimens with which you will swim, the diver guides who will accompany you during the tour, will first enter the sea to know the area to provide you with the best possible safety. Then they will give you the snorkel or diving equipment to start living one of the best experiences of your life.
Finally you will only have to come back and rest, generally this activity lasts approximately 6 hours and it is recommended that you are prepared with a great sunscreen in hand.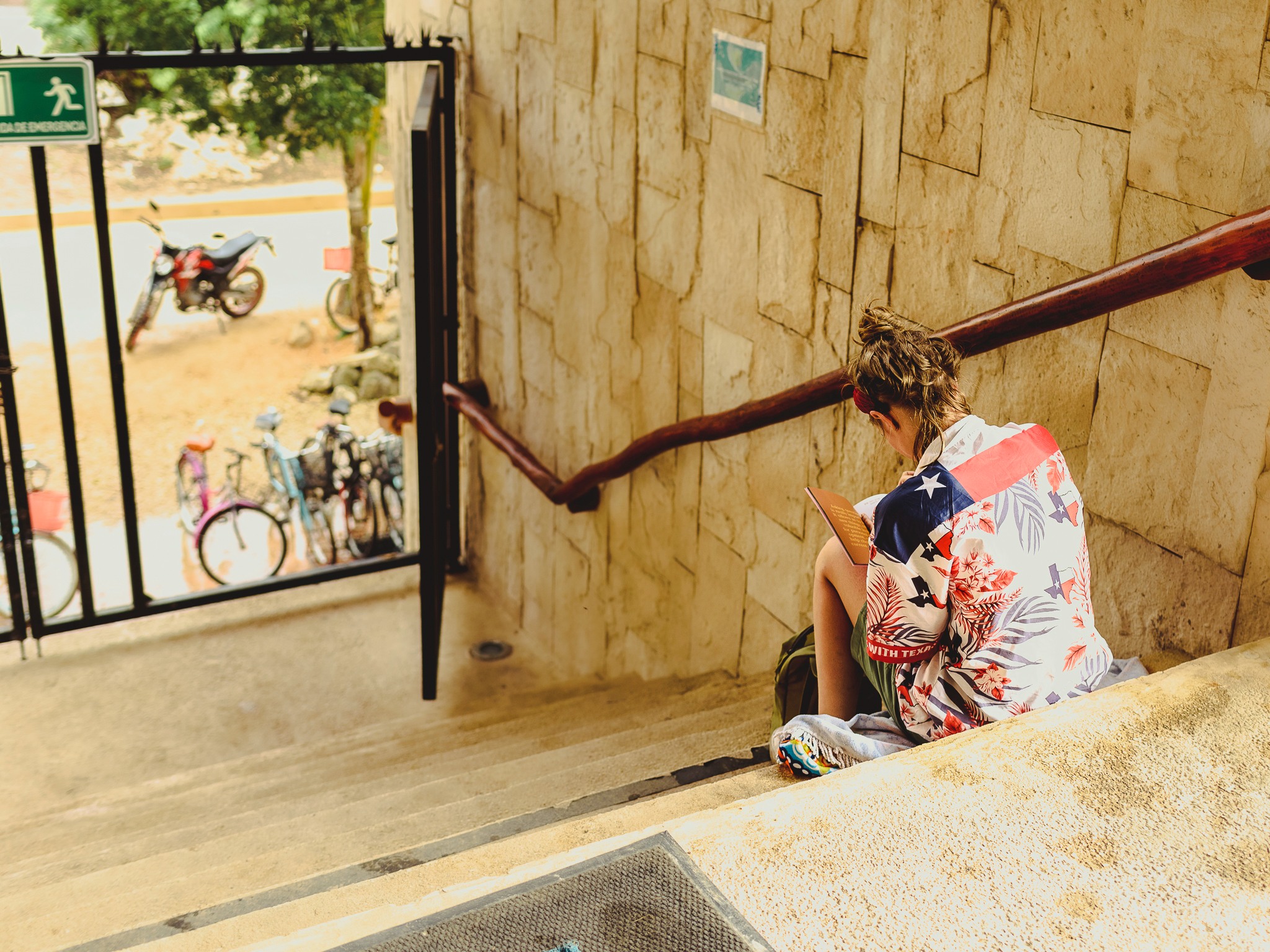 If now you are more convinced than ever and you are thinking of taking a vacation in this great city surrounded by the great Mexican Caribbean, the last recommendation you should know is that Cancun is home to the best-known hostel here.
Mayan Monkey is a hostel perfectly located near the beautiful beaches and turquoise water sea, considered an oasis for travelers, this great place offers you a place to live your travel experience, quality facilities, view in front of the lagoon and a party atmosphere to connect with different people from all over the world.