When we decide to take a vacation, we do it with time of preparation and decision, we know that going on vacation is one of the best experiences a traveler can have, it is the opportunity to choose where, how or with whom we will spend a great adventure.
Many times even though we plan everything we don't always have control of many things one of them as an example can be the weather, arriving to your destination and seeing that the weather is not the most favorable can generate dissatisfaction, that's why we have a list for you of 5 things you can do on rainy days during your vacation.
1. Visit Museums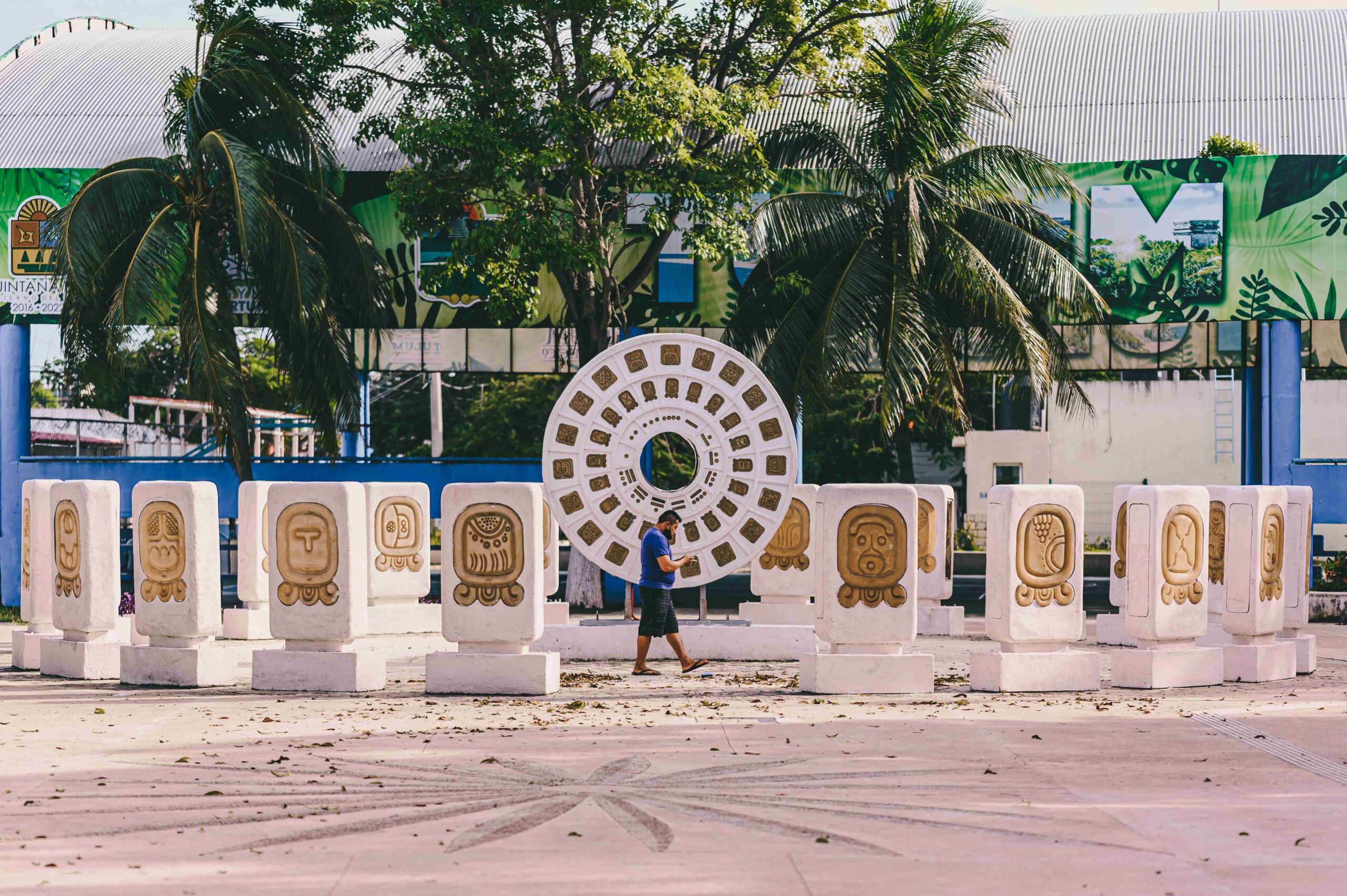 When you arrive to a cultural city on vacation you know that visiting and learning about the history of the place is something you put on your list of things to do, that's why we recommend you to use those rainy days of your vacation to visit the museums, art galleries or historical monuments of the place, this will keep you productive with your days and you won't feel you are wasting time plus it is usually one of the best activities you can do if you love the unknown, below we recommend you some of the best museums in Cancun
– Museo Maya Cancun: This museum is the favorite of many fans of art, history, architecture and pre-Hispanic pieces, as it is one of the largest museums in Cancun, so you will find diversity in all exhibitions, the best thing about this place is that there is always an exchange of pieces every 6 months.
– Wax Museum: This museum is located in one of the most famous and visited squares in Cancun, Plaza la Isla. In this museum you will find more than 100 famous and historical characters of the world as well as different scenarios where you can interact with them, it is one of the museums that you can not miss because not only you will be surprised with the realism of the characters, but you will learn basic culture and have fun doing it.
– Tequila Museum Cancun: Tequila is one of the most recognized and famous drinks in Mexico, if you come on vacation to Cancun you can not miss this museum, as you will enjoy the art of tequila, not only you can taste the different types that exist but you will learn about its production and history, this is an excellent place for photo shoots and enjoy this great Mexican drink.
2. Go shopping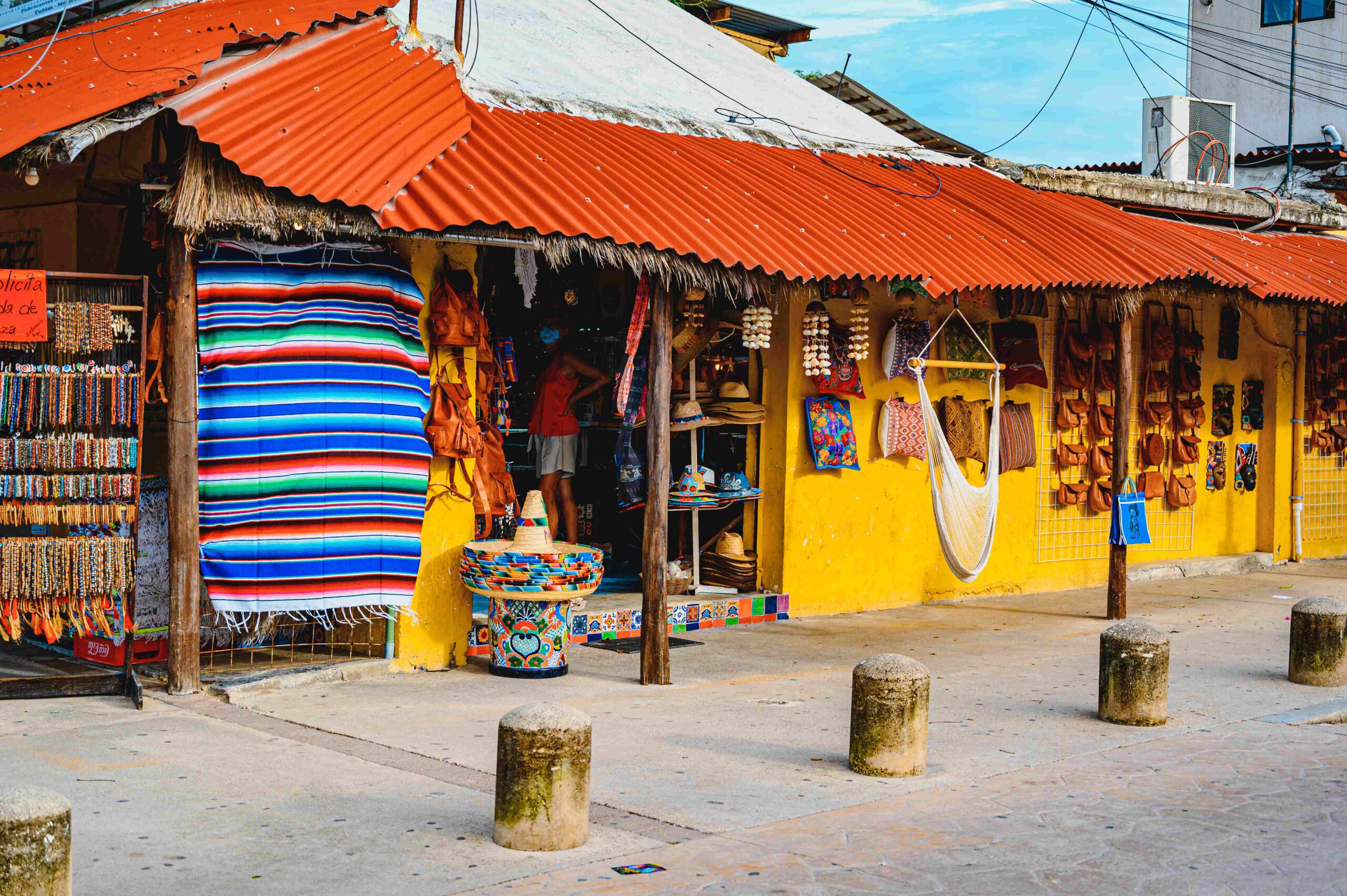 If you already have some time venturing into the destination you have chosen for your vacation, it is very likely that you have already observed the places where you plan to buy some souvenirs, you can use these rainy days to visit these places and be able to make a smart purchase talking about the prices or offers that can be offered.
We recommend that you choose to go shopping at the local markets in Cancun, that's why we recommend the following ones: 
– Market 28 : The first thing to mention about this market is that it is a very picturesque place, here you will find a great diversity of crafts and Mexican food of great quality, is one of the most famous markets in Cancún and is located a few minutes from the exit of the Hotel Zone, it is certainly one of the must-see places if you are looking to buy souvenirs for all your friends.
– La Isla Cancún Shopping Mall:  It is one of the largest squares in Cancun and one of the best things that the Hotel Zone has, the architecture of this place is fascinating since it is made up of water channels that connect to the beautiful lagoon and luxury stores around it, in this square you will find clothing stores, shoes, jewelry stores, tours, restaurants and even the great wheel of fortune of colors, it is worth mentioning that La isla Cancún is divided into two stages, two large squares that make up one. You will find all the international stores in this location, you can find affordable prices to high prices in stores like Prada and Gucci.
– Puerto Cancun Marina Town Center: Currently, Puerto Cancun is giving much to talk about among locals and tourists who come on vacation, this plaza is one of the newest in this city, what stands out the most is its extraordinary architectural development and the exclusive lifestyle that promotes, here you can enjoy spectacular views of the residential, hotels, yachts that are in the great lake, here you will find luxury stores, the Cancun cinema, art exhibitions, bazaars, even 5-star restaurants, this site is a residential and tourist community that is established at kilometer 5.
3. Enjoy the local gastronomy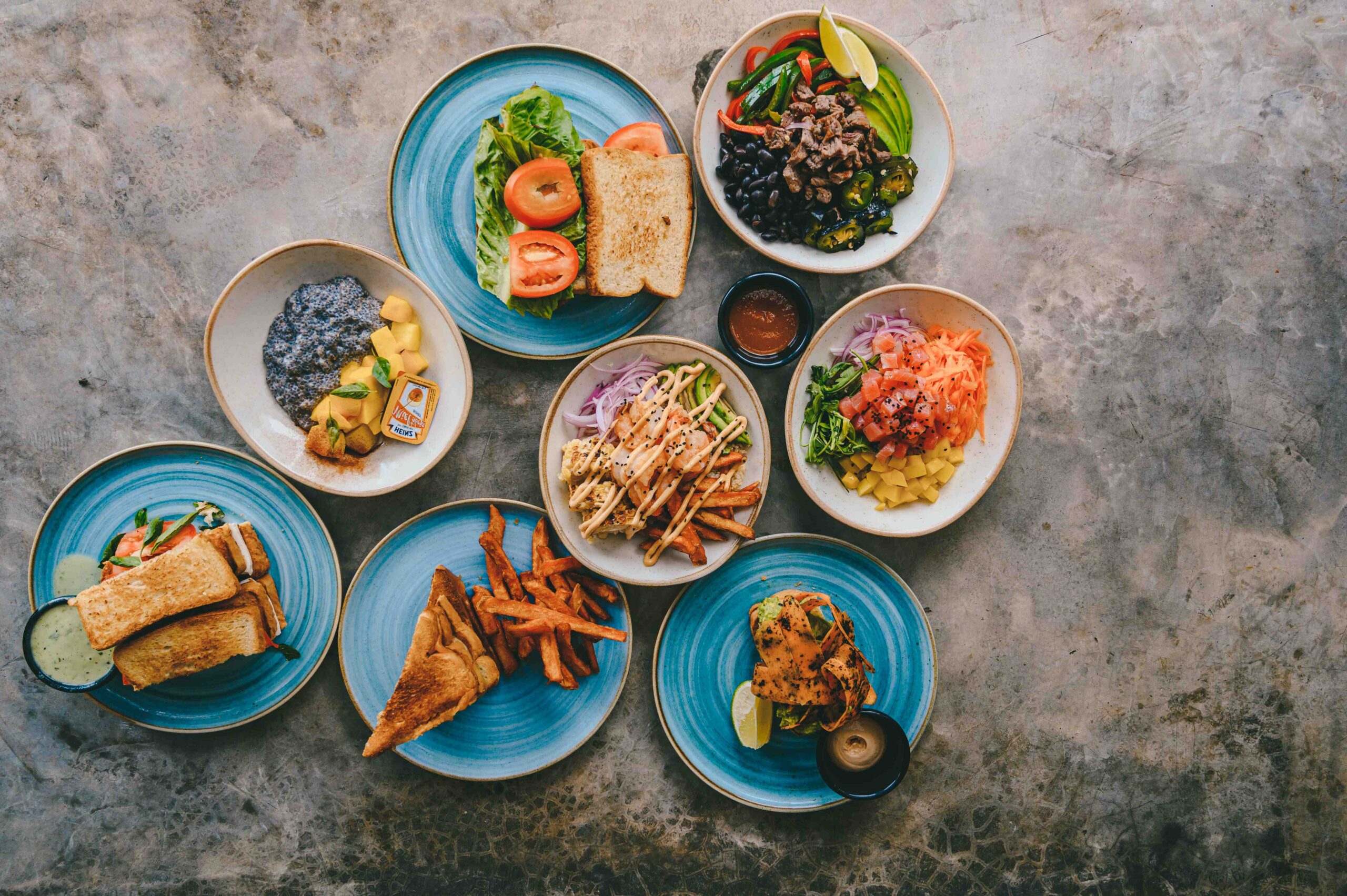 If you are a traveler who loves food and new flavors, we know that this activity can not go unnoticed in your plans, to know the gastronomy that is different from yours is one of the best experiences you can have as a tourist.
Here are some places in Cancun where you can enjoy Mexican gastronomy:
– Mextreme Restaurant: Mextreme Restaurant: Something that makes this place stand out are the typical dishes of Yucatan and Mexico you can find in this Mexican restaurant, the architecture of this place makes you feel like a guest in a Mexican hacienda, the prices are very affordable and you will be so satisfied that you will want to return. This restaurant is located next to the Chedraui supermarket in the hotel zone.
– La Parrilla: This restaurant is one of the best known in Cancun, it is a place where you can enjoy a variety of Mexican food, you will find the famous Mexican tacos, enchiladas, barbecues, even Yucatecan dishes such as poc chuc and cochinita pibil. It is worth mentioning that La Parrilla has different branches so you will not have to travel a long distance to get to know the place.
– La Vicenta and Porfirio's: These two restaurants belong to the largest Mexican restaurant group in Mexico, Grupo Andersons, if you plan to invest a little more in this activity these two restaurants will meet the expectations of your palate since they not only meet gastronomically speaking but the service is 5 star the two restaurants are different concepts but in them, you will find the diversity of Mexican dishes and quality.
Feeding is a daily and indispensable activity so the best thing you can do on rainy days is to go to know places, restaurants, or local dishes of your destination, plus it is usually much cheaper compared to internationalized food that can be found in all countries.
4. Night Clubs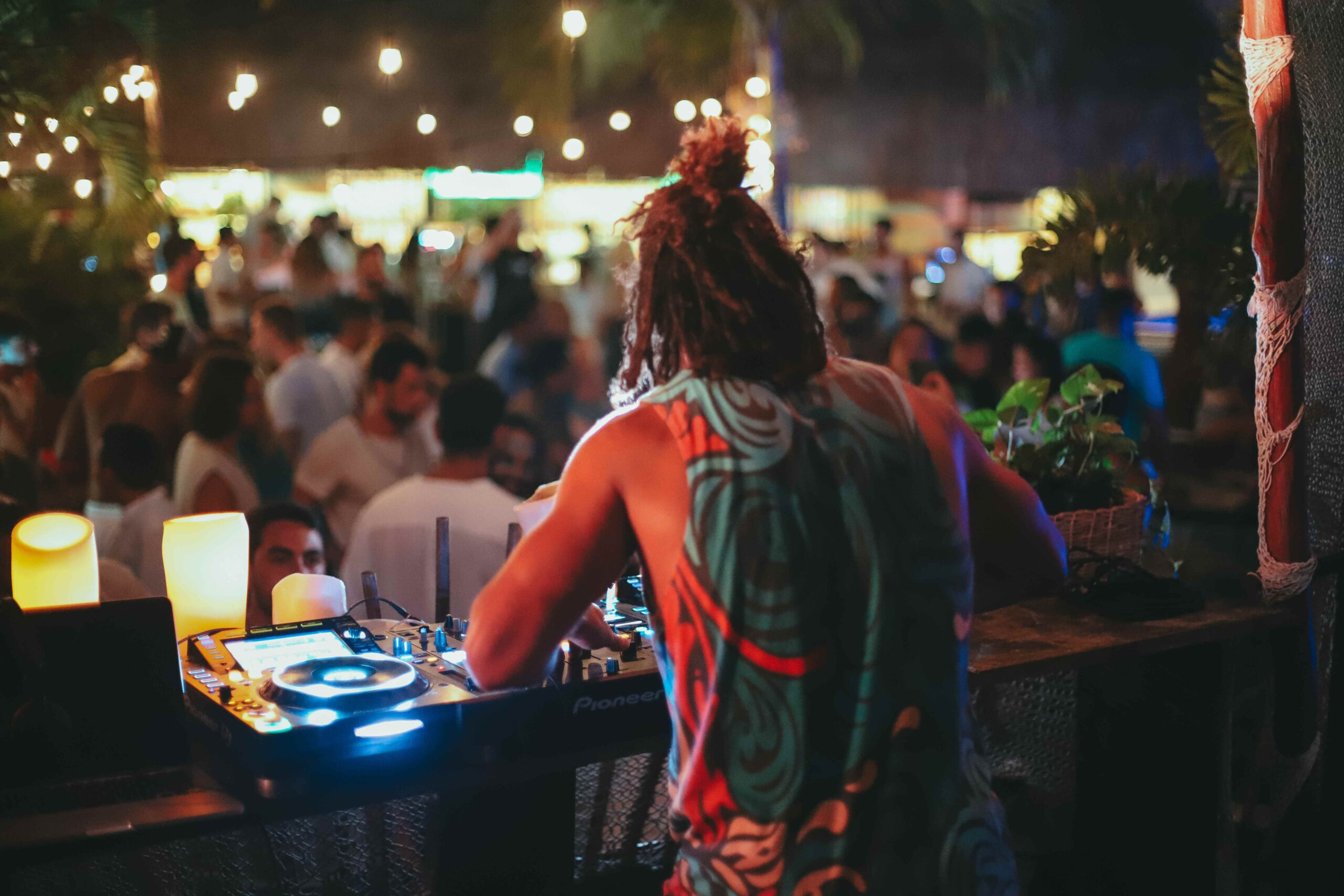 Something that stands out a lot in Cancun is the unforgettable parties you get here, going to a nightclub is something you need to do or put on your list, you will find different places with different themes but to help you more in your search we recommend the following places to live your experience to the fullest.
– Coco Bongo: Living the experience of going to this place is unique, here you can not only go dancing, enjoy some drinks and meet new people, here you will enjoy the best entertainment show that Cancun has, with a similar theme to the shows in Las Vegas, but you can also get the same quality, if you are looking for party and show this place is for you.
– HRoof: If you are looking to enjoy a more private party, with recognized DJs and excellent service this place is for you, HRoof is a private club that is not for everyone, this place is at a high level of service and party if you plan to invest in your night's party and adventure, there is a no better option to choose, you will be wrapped in an electrifying atmosphere of electronic music, global top hits and live DJ's that will make you enjoy your perfect night.
– Amarula: If you are looking for a place to party with friends, relax with a great drink in hand, have a tropical atmosphere with a live DJ, and the nightclub is located downtown, precisely on Nader Avenue, Amarula is the best place for all of the above, this place is one of the most promising in Cancun since it offers a great cocktail bar and restaurant at the same time, prices are quite affordable compared to clubs in other areas, Amarula is a club for locals and tourists from all over the world.
5. Activities at the place of your stay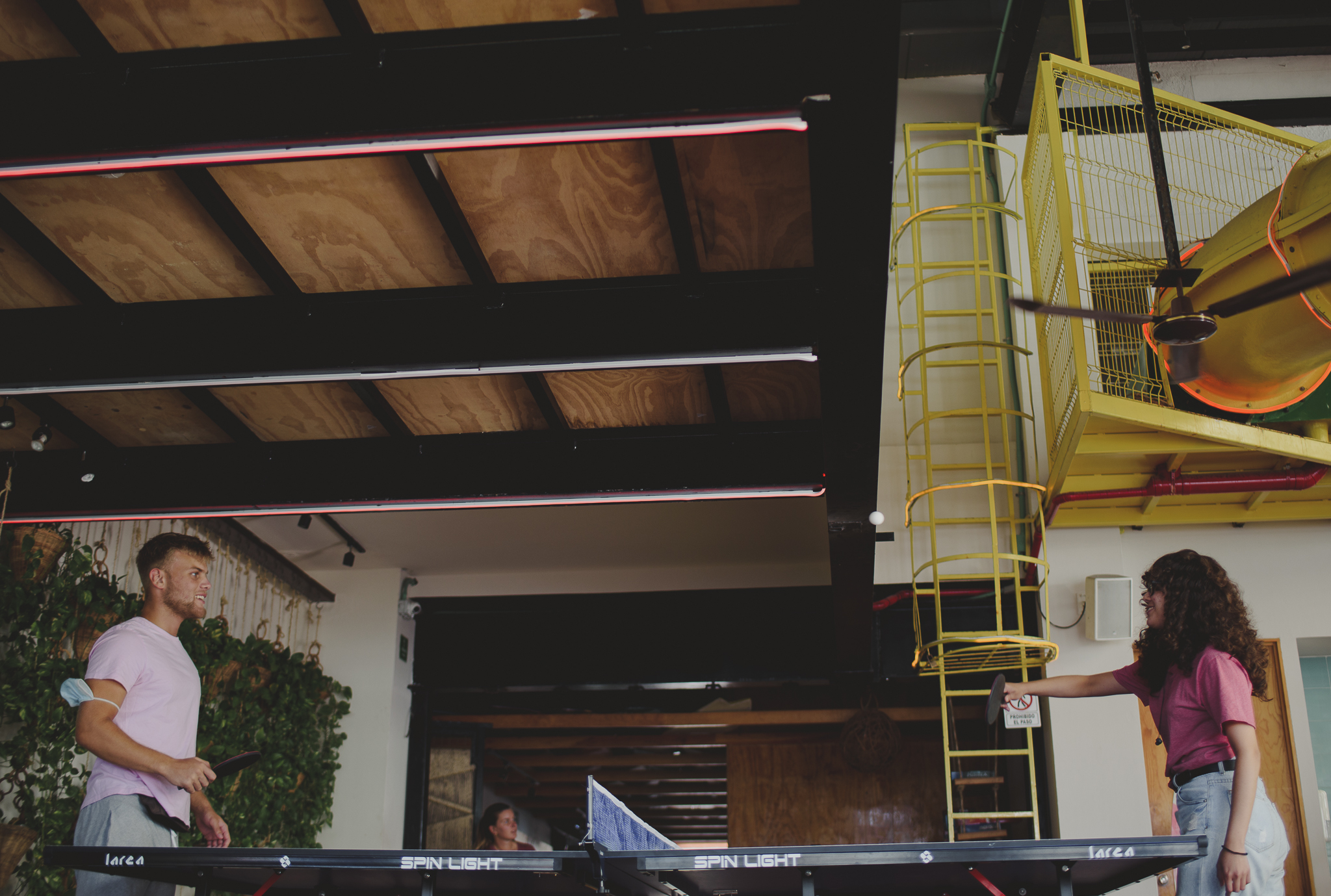 Once you have already done the previous activities, you just have to enjoy the surprises that the place of your stay offers, it is very common that in the place where you are going to stay there are some activities that the staff performs for you, here you can meet and connect with different people in addition to making new friends and have fun without leaving your temporary home.
If you are looking for a place to vacation in Mexico and you want to make sure that the place where you will stay will provide you with fun and adventure without leaving it, Mayan Monkey is one of the best hostels in Mexico that you should choose, if you decide to spend your vacations in this place you will find different outdoor activities for the sunny days but also activities for those cloudy days.
The activities in this great place are so diverse that you will need at least 3 weeks to enjoy the whole experience, here you can learn and enjoy Mexican regional dance classes with certified teachers, ping pong tournaments with other international travelers, yoga and meditation classes taught by great yoga gurus, Live DJ's on the premises, pool parties, nightly theme parties every day, live bands, movie nights, interesting table games, happy hour at the bar and even a tour to know the best places in Mexico, here the weather doesn't harm your vacations at all because you will live the best experience of your life.
If you like the sound of this, pack your bags, book your stay and come spend some time living at Mayan Monkey. We're sure you won't want to leave this oasis for travelers.