Tulum is one of the cities of Mexico located in the Caribbean coastal area, surrounded by palm trees, turquoise beaches, a variety of cenotes and one of the most famous Mayan archaeological areas in the world.
In recent years, this place has become a paradise for digital nomads, due to the wide variety of coworking spaces equipped with everything you need. 
If you are planning to travel to this amazing city, we have prepared a list of coworking spaces in Tulum for you. 
Mayan Monkey Tulum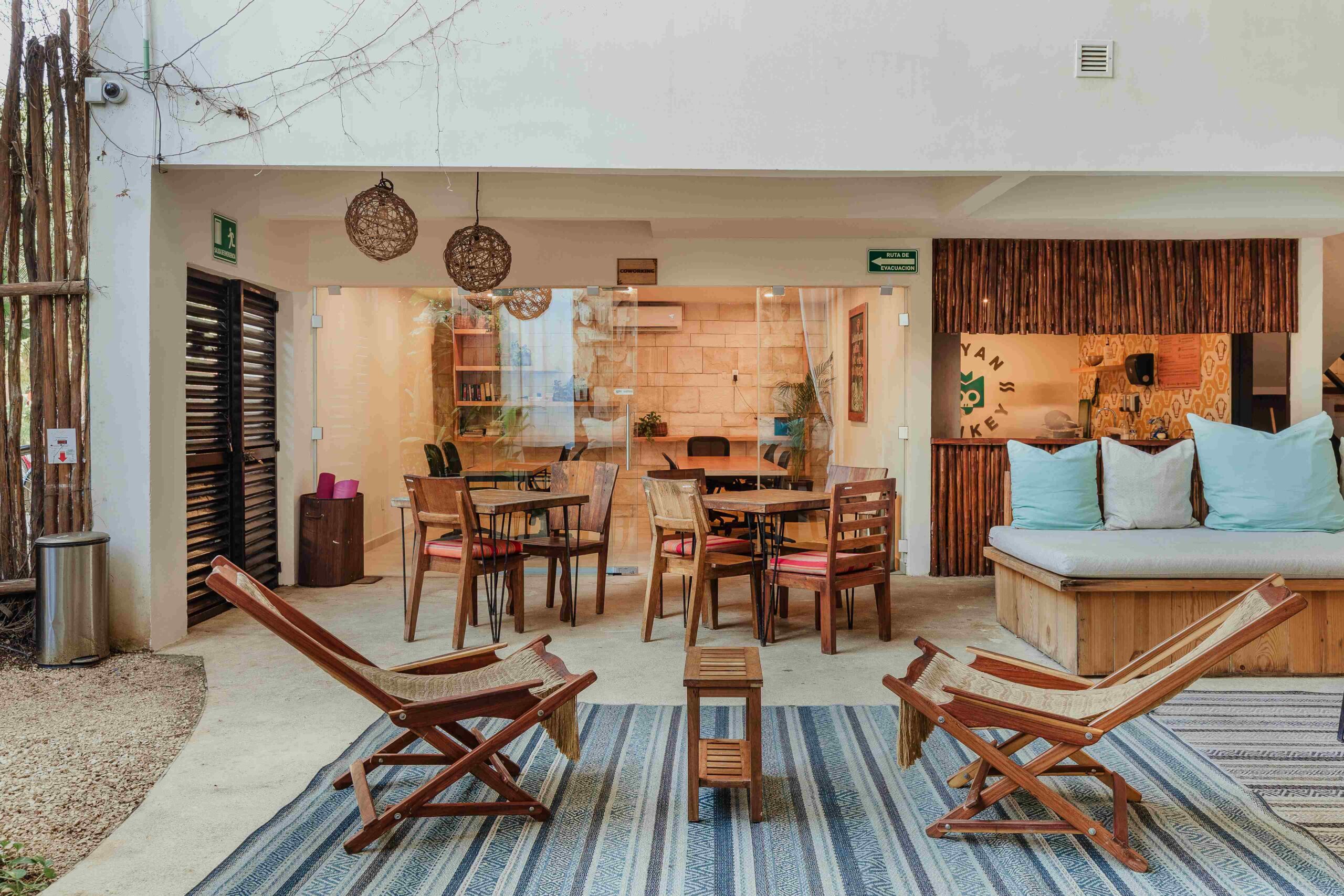 It is one of the hotels in Mexico tailor-made for adventurous people with remote jobs who are looking to vacation and have fun, all at a good price and quality.
It has a coworking space equipped with air conditioning, wifi and first class facilities. It is worth mentioning that it is possible to work anywhere in Mayan Monkey, whether in the areas shared with other travelers or even having a cocktail at the bar.
Digital Jungle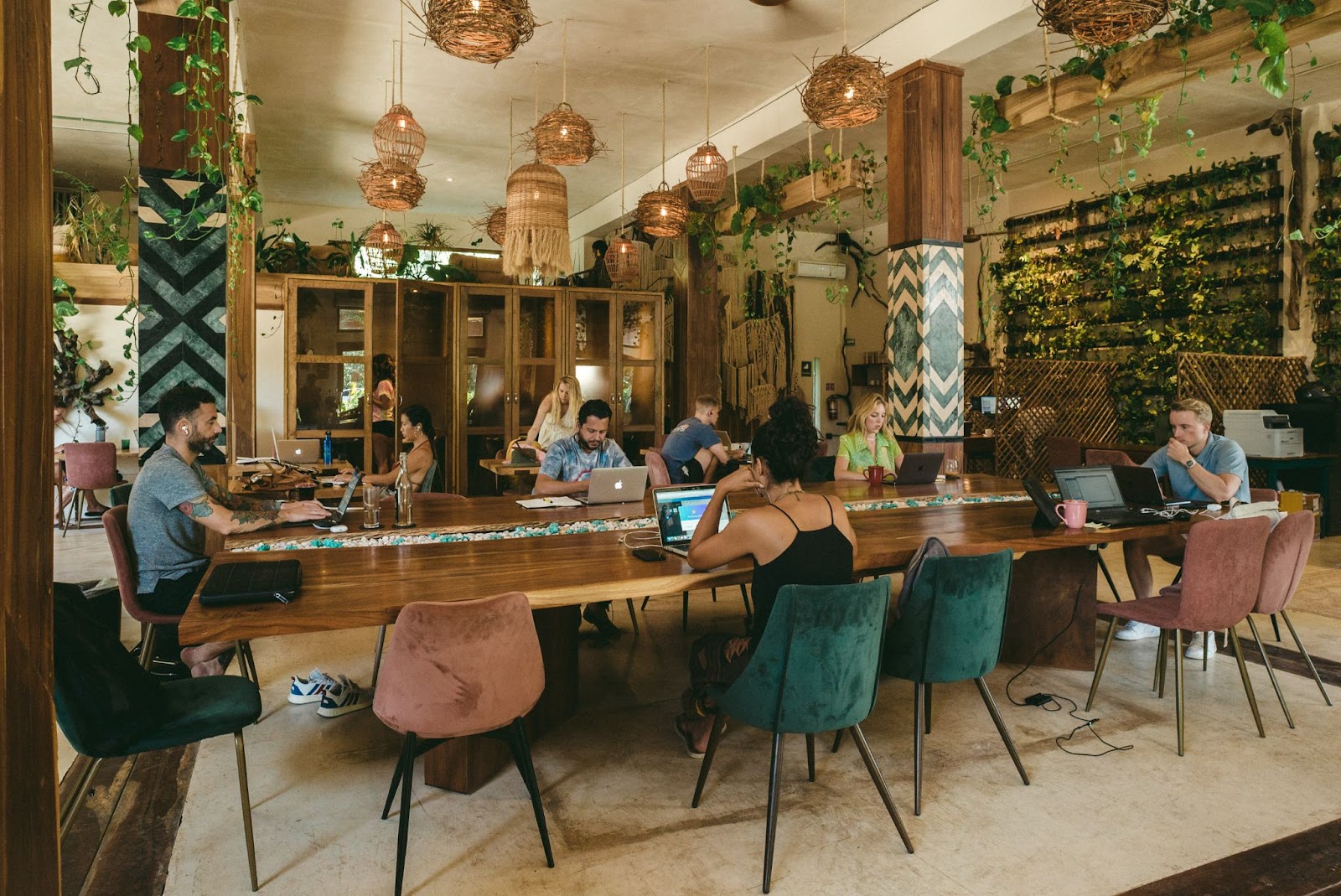 It is one of the first shared spaces in Tulum, characterized by its comforts and creativity. Located in a privileged area, close to different areas such as: the beach, cenotes and cultural sites.
Its facilities are of high quality and have everything you need to work, you will also find a cafeteria with varieties on the menu, giving priority to healthy and organic food.
Co-Work Los Amigos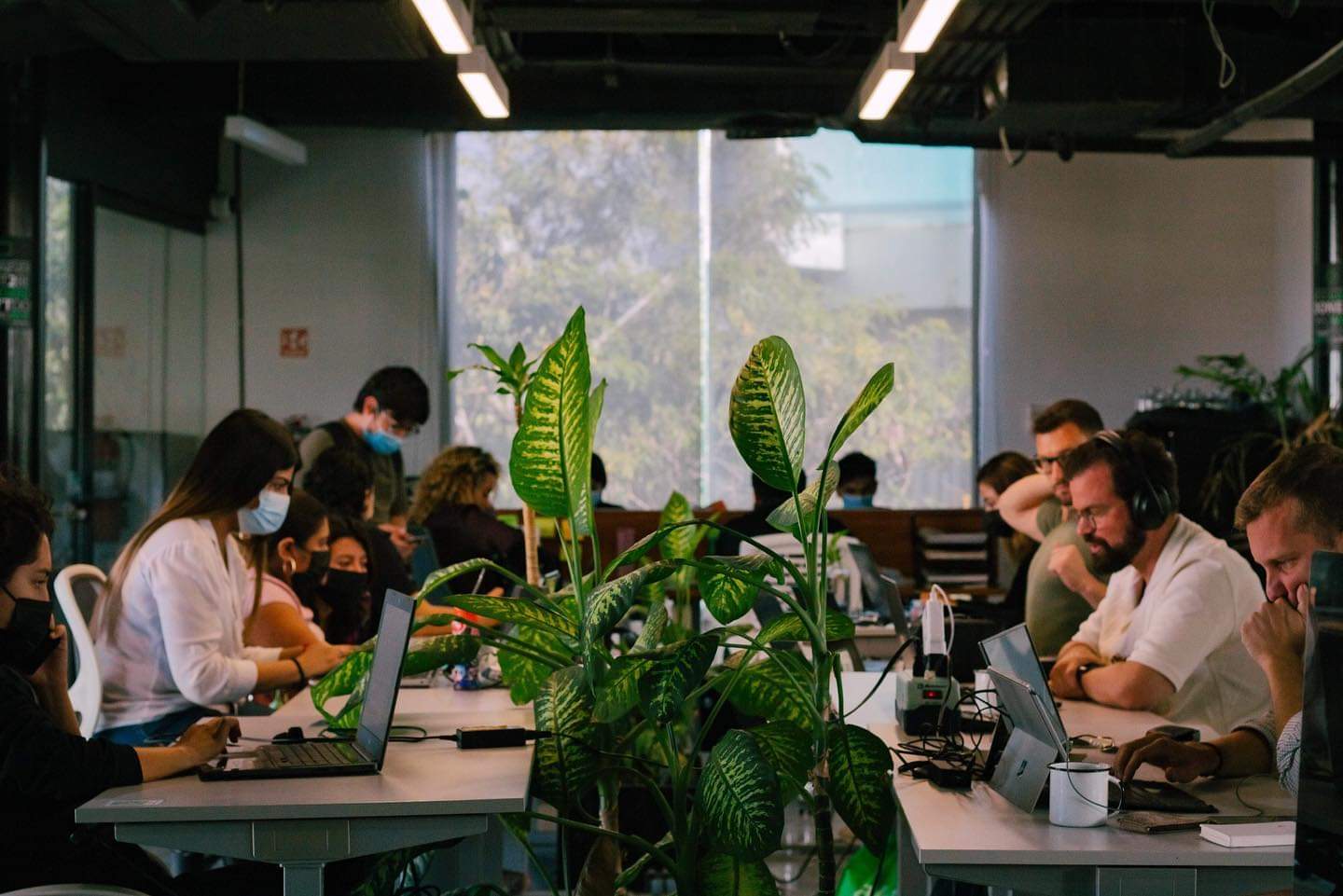 If you want to find a coworking space, in order to work with a big team in the city, you should visit this place.
"Los Amigos" is a site considered as a monthly reservation service for large teams, with the aim of developing long projects without complications. It has high-quality facilities and professional furnishings.

Cafe Hunab Ku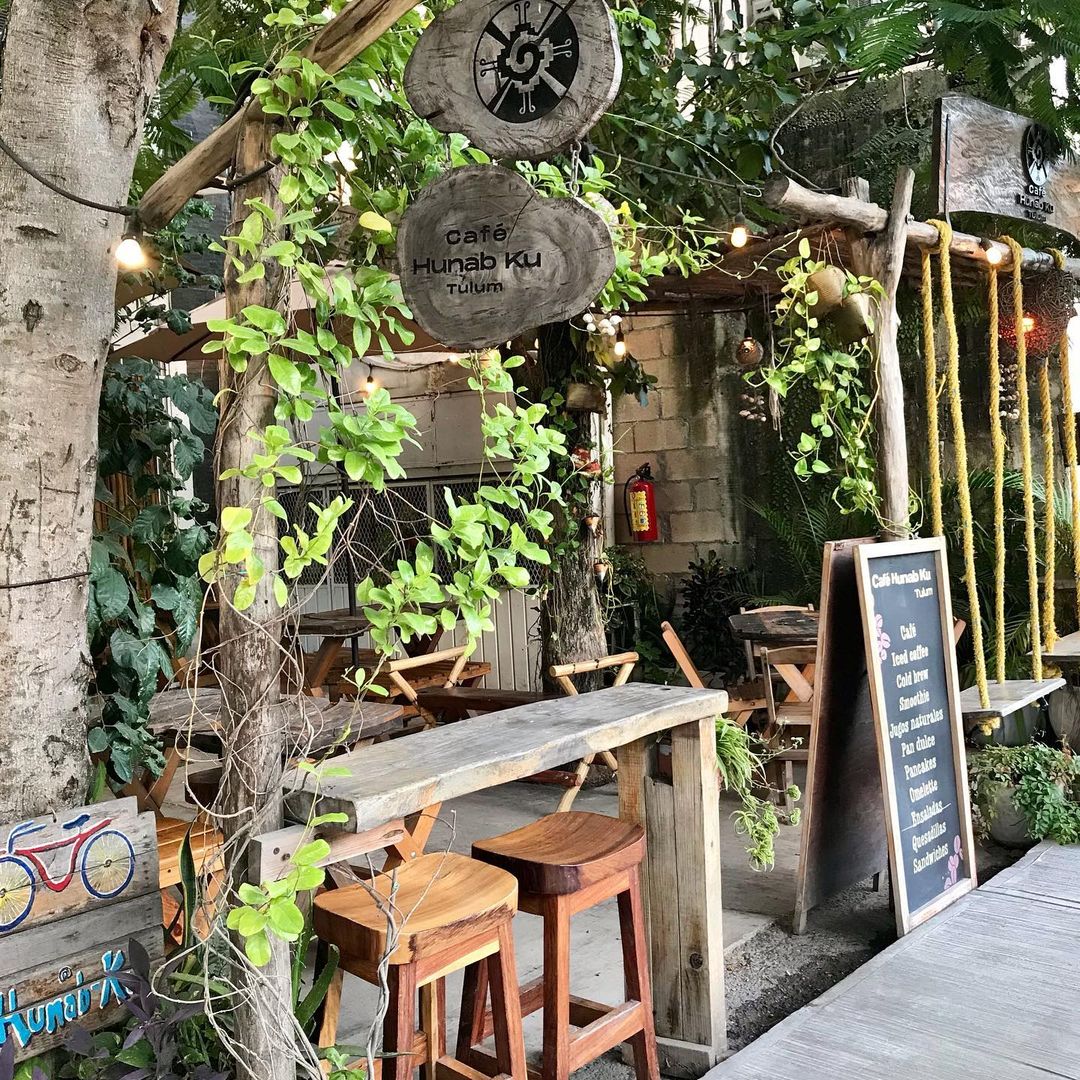 Café Hunab Ku is a small space located near the main avenue, its specialties are the facilities with wifi and connectors for travelers. Here they offer a cultural menu of excellent coffee and food at a good cost. 
Now that you know about some of the coworking spaces in Tulum, it will be easier to plan your trip. If you want a great place to stay, Mayan Monkey is the best option.
Learn more about this amazing city and follow us on our Social Media.